Julian Assange Arrest: What Are the Charges and Will WikiLeaks Co-Founder Be Extradited?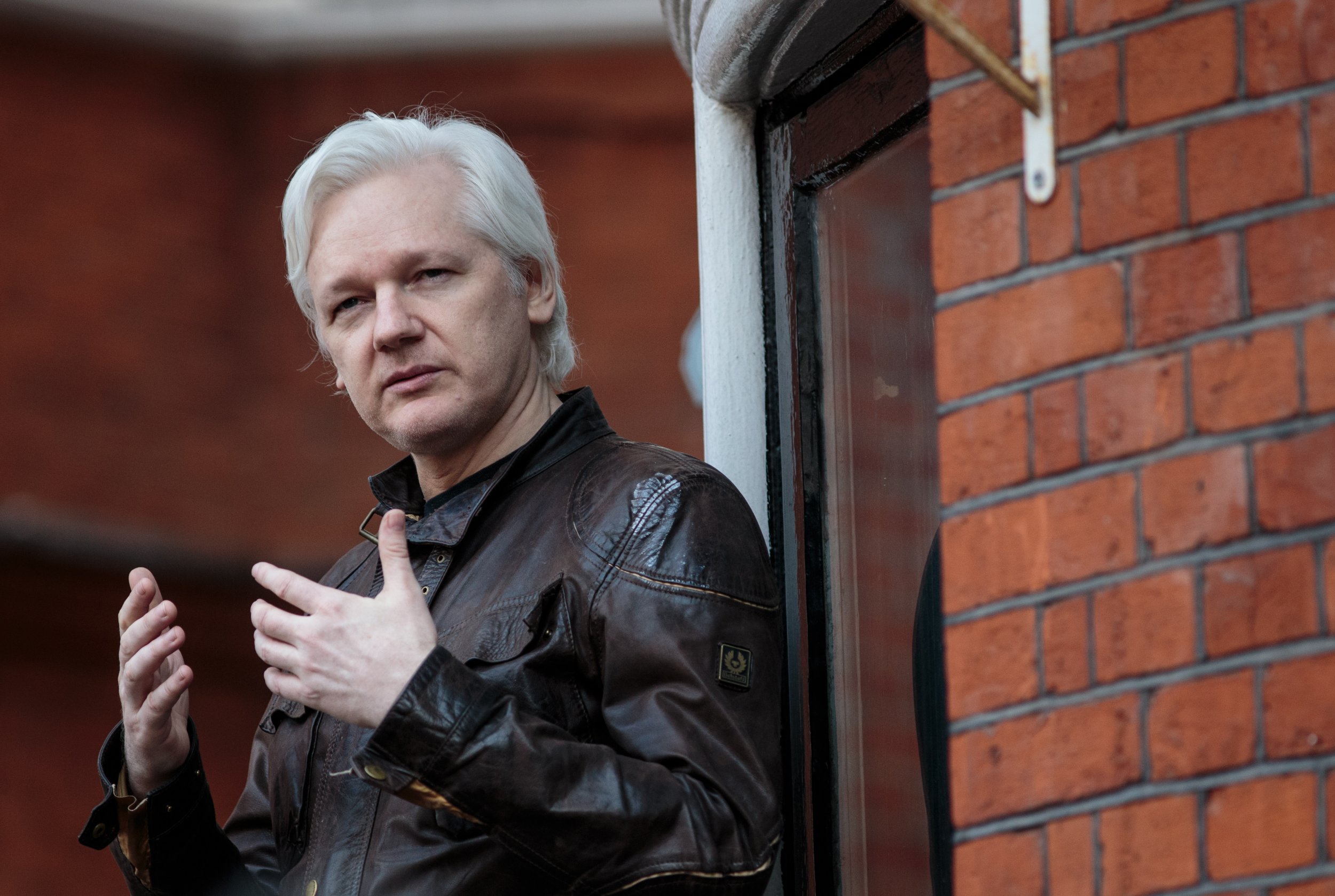 Update: Julian Assange is charged by the U.S. government with one count of conspiracy to commit computer intrusion in relation to the WikiLeaks release of reams of classified American intelligence documents, according to The New York Times.
Orignal article: WikiLeaks co-founder Julian Assange was arrested at the Ecuadorian Embassy in London, the Metropolitan Police Service announced Thursday morning, "on behalf of the United States authorities."
Assange, 47, took refuge in the embassy seven years ago to avoid extradition to Sweden, where he faced sexual assault allegations in a case that was later dropped.
Assange, who had long denied the sexual assault allegations against him, had sought asylum in the Ecuadorian Embassy in London, fearing that he would be extradited to the U.S. to face charges over WikiLeak's release in 2010 of sensitive government data and files from the Afghanistan and Iraq wars.
The Metropolitan Police Service said originally that its officers arrested Assange on a warrant issued by Westminster Magistrates' Court on June 29, 2012, for failing to surrender to the court, saying it had a "duty to execute the warrant" on behalf of the court.
It has since confirmed that Assange was "arrested on behalf of the United States authorities" in response to an extradition request, reported The Washington Post.
The arrest came after Ecuador's government withdrew Assange's asylum after what it said were his repeated violations of international conventions.
The Metropolitan Police said its officers were invited into the Ecuadorian Embassy by the country's ambassador following Ecuador's withdrawal of asylum.
It is still unclear what lies ahead for Assange, including whether he could soon face extradition to the U.S.
U.S. prosecutors have not brought formal charges against Assange, but the WikiLeaks founder has long suspected that he faces criminal charges under seal, meaning they have been prepared secretly.
While that has not been officially confirmed, in November 2018 an apparent administrative mix-up at the U.S. Justice Department led to Assange's court filing appearing to have been submitted in error, further stoking speculation around his potential extradition.
According to The Guardian, in 2011, U.S. autorities had opened a grand jury hearing to determine whether to prosecute Assange, as well as WikiLeaks for the release of government documents.
In December 2018, Ecuadorian President Lenín Moreno said that the U.K. had assured Assange that, according to British law, he would not be extradited to a country where he could face the death penalty, which would include the U.S.
"The road is clear for Mr. Assange to take the decision to leave," Moreno said at the time.
But it is unclear whether that could change if U.S. prosecutors provide assurances to Britain that Assange would not face the death penalty if he was brought to trial.
On Thursday, police said Assange had been taken into custody at a central London police station, where he was expected to remain before being presented before Westminster Magistrates' Court "as soon as possible," police said.
Assange's mother, Christine Assange, said in a tweet from her personal account that her son's lawyers had told her the court appearance would likely take place within 24 hours of Assange's arrest.
She said that the U.K. was "likely to seek" a maximum prison term of 12 months in higher court.
She said that her focus "is, as always to STOP a U.S. extradition," before adding: "Let's get to it."
In a separate tweet to Ecuador's president, Christine Assange said the leader should "hang your head in shame."
This is a developing story and it will be updated as more information becomes available.