After Ecuador Election Results, What Happens to Julian Assange?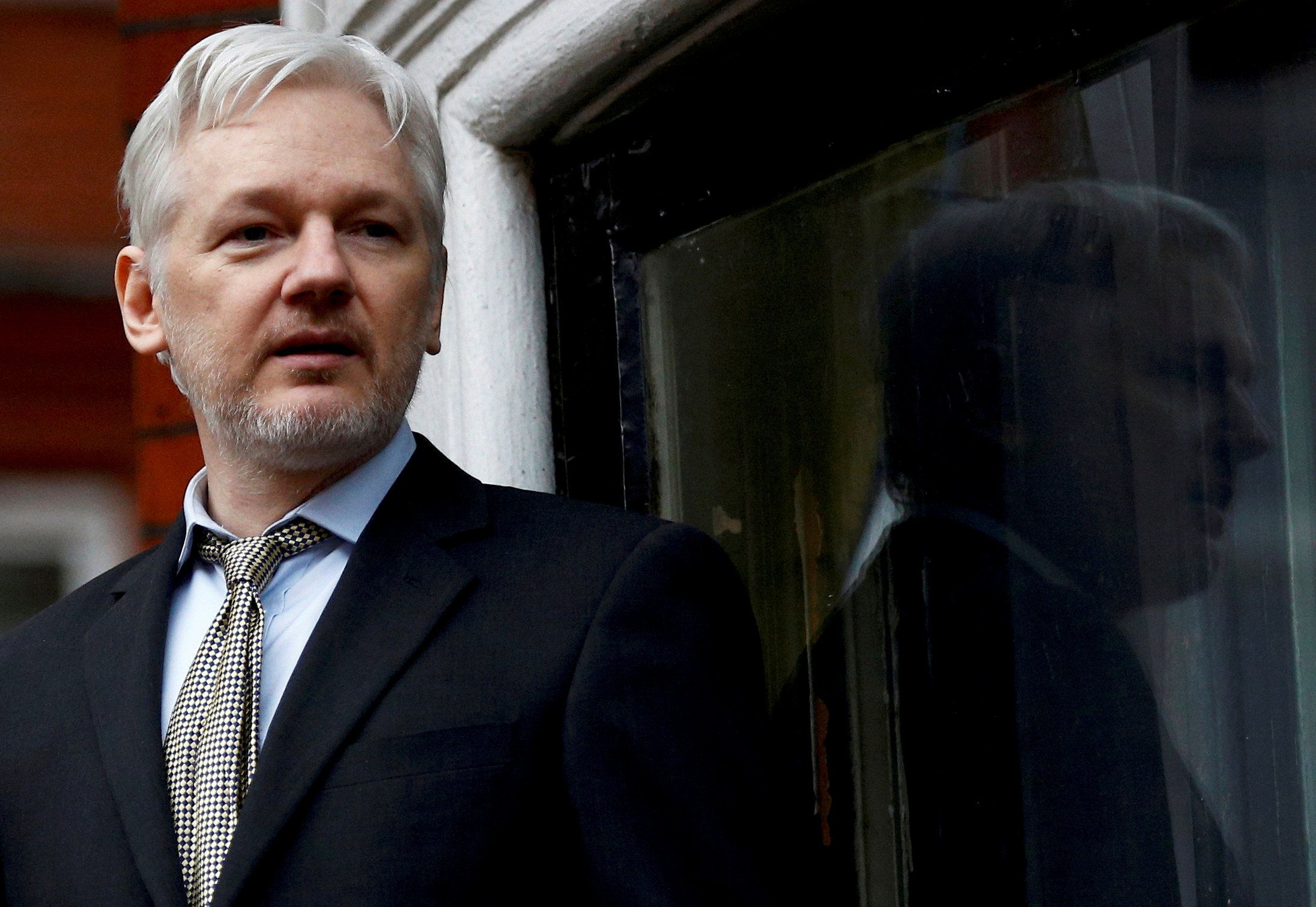 As widely anticipated, Ecuador's runoff presidential election turned into a nail biter, especially for one resident of the country's embassy in London.
Julian Assange's immediate future at the embassy, where he has resided under an asylum claim for almost five years, was one of the most high-profile decisions resting on the outcome of Ecuador's second-round election contest Sunday.
Leftist Lenín Moreno, an ally and former vice president to current President Rafael Correa, who granted asylum to the WikiLeaks founder in 2012 over fears he would be extradited to the United States, had said he would allow Assange to stay. Moreno's opponent, meanwhile, had made it clear that should he emerge victorious, he would tell Assange to move out within a month of taking office.
Assange was no doubt relieved that the country's electoral council declared Monday morning that Moreno had secured 51.15 percent of the vote, compared to 48.88 percent for Lasso, of the opposition CREO party.
But the story may not be over yet for Assange. Lasso has vowed to challenge the results, calling the vote a "fraud attempt" and demanding a recount. A leading official for the CREO party has said that he has records showing votes that were cast for Lasso were counted for Moreno.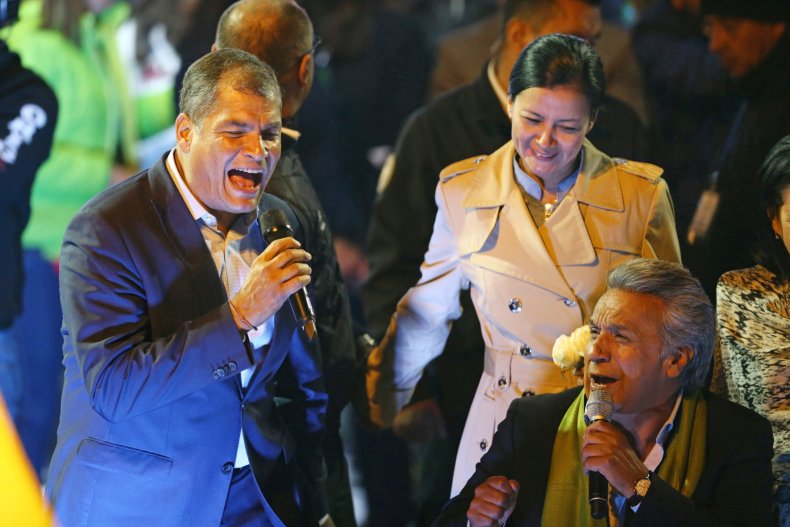 Even in an election so tight, it is unlikely that the two candidates' contrasting stances on Assange had a real impact. The issue of living arrangements for one of the world's most watched men was of far more interest to U.S. and other international viewers than those in Ecuador, where balancing the desire to revitalize the economy was weighed against continuing Correa's decade of socialist policies aimed at easing poverty.
Even if the current election results hold, it will only be so much of a relief for Assange. As WikiLeaks published a series of leaked emails from the Democratic National Committee and Hillary Clinton's campaign adviser during November's U.S. presidential election, Assange had his internet access cut by Ecuador and he was warned to respect other countries' sovereignty.
It was a message that Moreno repeated just days ahead of the election.
"Ecuador is a country that respects human rights and respects the decision that was made that Mr. Assange stays inside the embassy until he is granted safe-conduct to go to our country or the country he wants," he said. "But we will also be alert to ask Mr. Assange to have respect in his statements."
It is a situation that is far from ideal for either side. For Ecuador, the arrangement has come at significant diplomatic, financial and human cost. For Assange, the close to five years stuck inside the embassy has reportedly led to mental and physical health problems.
But, with Moreno's victory, no end to the impasse looks in sight.
Both Sweden and the United Kingdom have rejected the findings of a United Nations working group that his time at the embassy amounted to "arbitrary detention." And, although Assange was interviewed by Swedish officials late last year, prosecutors have not yet ruled on whether they will pursue an allegation of rape. British authorities have said that they will arrest Assange and send him to Sweden the moment he leaves the embassy.
Assange had said that he would hand himself over to the U.S., if Chelsea Manning, who leaked thousands of diplomatic cables to WikiLeaks, was pardoned. While Barack Obama commuted her sentence in one of his final acts as president, Assange argued that this was not a pardon and has remained in the heavily surveilled embassy in the center of England's capital.
After Ecuador Election Results, What Happens to Julian Assange? | World