Will Julian Assange be Sent to the U.S.? Ecuador Election Results Could Decide Extradition Case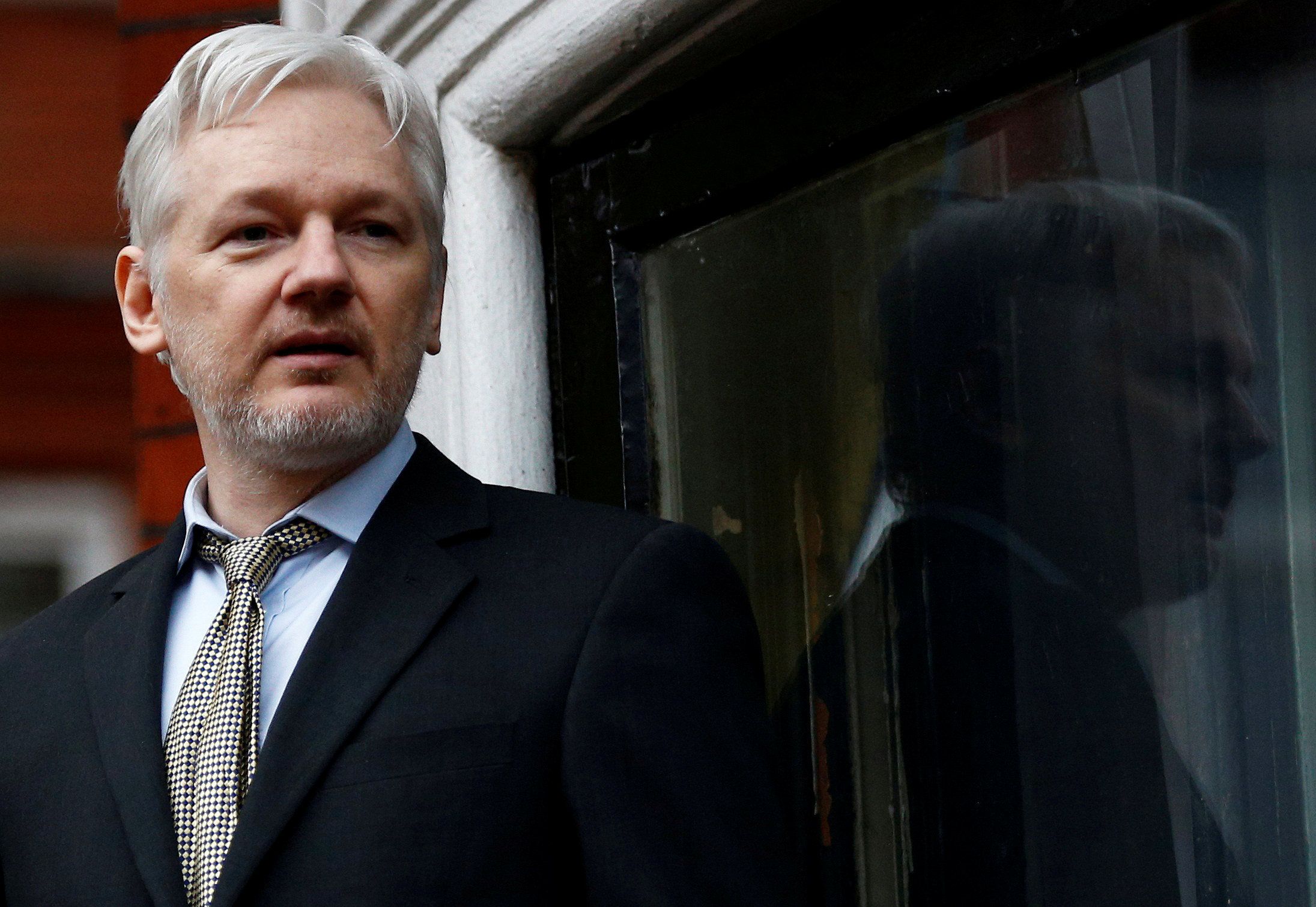 When Ecuador goes to the polls for the second time in six weeks to elect a new president Sunday, its citizens will be deciding whether the shift to the right in South American politics will extend within its borders. At least indirectly, they will also decide the fate of one of the most watched men on the planet.
Julian Assange has been holed up in Ecuador's embassy in London since 2012, when he sought asylum fearing that sexual assault charges pending in Sweden would lead to his extradition to the United States—and prosecution for leaking U.S. intelligence documents via WikiLeaks.
His asylum was granted by current president Rafael Correa, who, despite growing diplomatic and financial costs, has thus far stuck by his vow to shield Assange from the potential clutches of the U.S. government. After three terms as president, Correa will not be on the ballot this time around. But his former vice-president, Lenín Moreno, a man with similar socialist policies—if a less bombastic tone—will be. And, while cautioning the WikiLeaks founder not to meddle in U.S. affairs, Morena has indicated that he would make no immediate changes to Assange's living arrangements.
The same cannot be said for the man Moreno will go up against in Sunday's runoff election. Former banker Guillermo Lasso has made it clear that he will evict Assange from his country's embassy—and quickly.
"The Ecuadorian people have been paying a cost that we should not have to bear," he told The Guardian last month. "We will cordially ask Señor Assange to leave within 30 days of assuming a mandate."
Correa responded by saying such an act would violate Assange's human rights.
After Ecuadoreans headed to the polls on February 19 for the first round of the election, Assange tweeted regular updates of the vote counts. He may well have felt twinges of initial relief as Moreno's vote percentage crept toward the 40 percent mark required, along with a 10-poercent margin over the next leading candidate, for outright victory in the first round.
In the end, Moreno fell agonizingly short of the 40 percent mark, although still comfortably ahead of Lasso. Yet with the eliminated rivals expected to unite in opposition to a continuation of Correa's policies, Lasso was immediately installed as the favorite to emerge victorious in the second round.
Instead, opinion polling in the past week has shown Moreno with a lead in the polls of around five percent, potentially allowing Assange to keep his suitcase stashed away for a while yet.
Will Julian Assange be Sent to the U.S.? Ecuador Election Results Could Decide Extradition Case | World