Julian Assange May Be Forced to Leave Ecuador Embassy After Upsetting President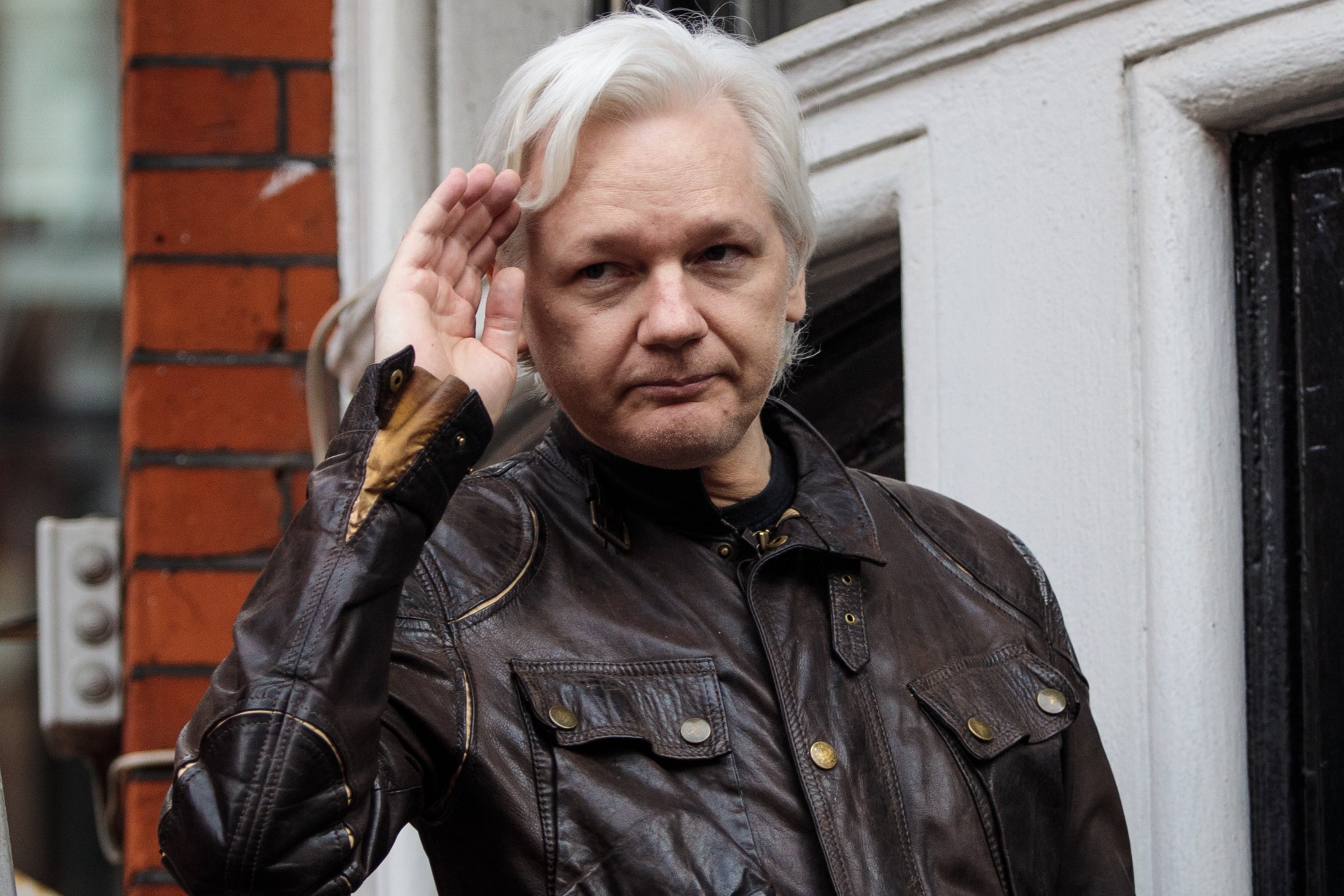 Julian Assange may be forced to leave Ecuador's London Embassy, where he has been receiving asylum for the past five years.
The country is pursuing a third party—country or individual—to facilitate Assange's move from the United Kingdom, according to a Tuesday teleSUR report.
"The foreign minister of Ecuador, Maria Fernanda Espinosa, said they are seeking the mediation of a third country or personality so that Julian Assange can leave the embassy in London," a teleSUR representative tweeted Tuesday morning of his interview with the foreign minister.
The move for Assange could reportedly be a result of the WikiLeaks founder's involvement in politics.
Ecuador's newly elected president Lenin Moreno issued several warnings to the Australian asking him to refrain from commenting on politics relating to Ecuador's allies.
In a September tweet, Assange responded to the requests, saying, "If President Moreno wants to gag my reporting of human rights abuses in Spain he should say so explicitly—together with the legal basis."
Since taking over from Rafael Correa in May 2017, Moreno has continued his predecessor's stance of defending Assange. "I respect the situation he is in, which calls for respect of his human rights, but we also ask that he respects the situation he is in."
Assange has been hiding out in the Ecuadorian Embassy since 2012 when the U.K. said he should be extradited to Sweden, where he faced an allegation of rape. The WikiLeaks founder said he feared being extradited to the United States, where his human rights were under threat of being violated. The charges against Assange were dropped in May 2017, but British officials claim they would arrest him on a different charge, of failure to appear in court.
WikiLeaks began in 2006 and embodied "radical transparency." Assange and his website have leaked information from Guantanamo Bay as well as private emails belonging to 2008 Republican vice presidential candidate Sarah Palin. And they published an infamous video provided by Chelsea Manning—whose prison sentence was commuted by Barack Obama in 2017—that became known as "Collateral Murder."
More recently, in 2016, WikiLeaks released thousands of emails from the Democratic National Committee that were used by critics to portray the committee's bias against Bernie Sanders and in favor of Hillary Clinton. The site made its presence felt during the campaign once again, one month before Election Day, by releasing Clinton campaign emails, causing renewed questioning of her private email server and handling of classified documents.
President Donald Trump reacted to the WikiLeaks election interference in October of 2016 by saying, "I love WikiLeaks" during an appearance in Pennsylvania.
In November 2017, it was revealed that Donald Trump Jr. had communicated with WikiLeaks on Twitter during the campaign. Still, in April, Attorney General Jeff Sessions called Assange's arrest "a priority."