Julian Assange Extradition to U.S. Ordered by U.K. Court
WikiLeaks co-founder Julian Assange will be extradited to the U.S from the U.K, a British court has ruled, meaning he could face a 175-year prison sentence if convicted on espionage charges.
British Home Secretary Priti Patel will now decide whether to authorize Assange's extradition. His lawyers have until May 18 to make submissions to her to try to stop the move.
Assange is wanted in the U.S. over the publication of thousands of leaked documents relating to the Afghanistan and Iraq wars. He is wanted in America on 18 criminal charges. Assange has always denied wrongdoing.
The extradition order was issued by chief magistrate Paul Goldspring on Wednesday during a seven-minute hearing at Westminster Magistrates' Court in London. The 50-year-old WikiLeaks founder was not in court for the hearing, instead joining via videolink from the high-security Belmarsh Prison in London. He has been held there since being dragged out of the Ecuadorian embassy in London, where he had taken refuge, three years ago.
Assange only confirmed his name and date of birth during the brief hearing.
Goldspring told the WikiLeaks founder: "In layman's terms, I am duty bound to send your case to the secretary of state [Patel] for a decision."
Sky News reported that scores of Assange supporters, including former opposition Labour party leader Jeremy Corbyn, had gathered outside court to protest the WikiLeaks founder's extradition.
Corbyn told the protesters: "He's done absolutely no more than telling the truth to the world.
"We will carry on campaigning."
He said that he hoped Patel would recognize her "huge responsibility" to stand up for free speech, journalism and democracy and release Assange.
A crowdfunder for Assange's fight against extradition started by his wife Stella Moris has raised around £208,000 ($271,430) as of Wednesday morning. Assange married Moris last month inside Belmarsh prison.
Following the ruling, Assange's lawyer, Mark Summers, told the court that the legal team had "serious submissions" to make. Newsweek has contacted Summers for further comment on the ruling.
As well as being able to make submissions to Patel, Assange's lawyers can also pursue other routes to fight his extradition, including challenging the ruling on other issues of law raised at an earlier stage of the legal proceedings which he lost and have not been appealed against, The Guardian reported.
Assange's legal team has been trying to halt the extradition through the courts and a court blocked his handover in January 2021, saying he was a high risk of suicide if he was extradited to the United States. However, the U.S. appealed the decision and the U.K. High Court ruled in its favor.
The WikiLeaks founder made headlines around the world after he published a series of leaks provided by U.S. army intelligence analyst Chelsea Manning, comprising 75,000 documents on the Afghanistan war and around 390,000 army field reports on the Iraq war.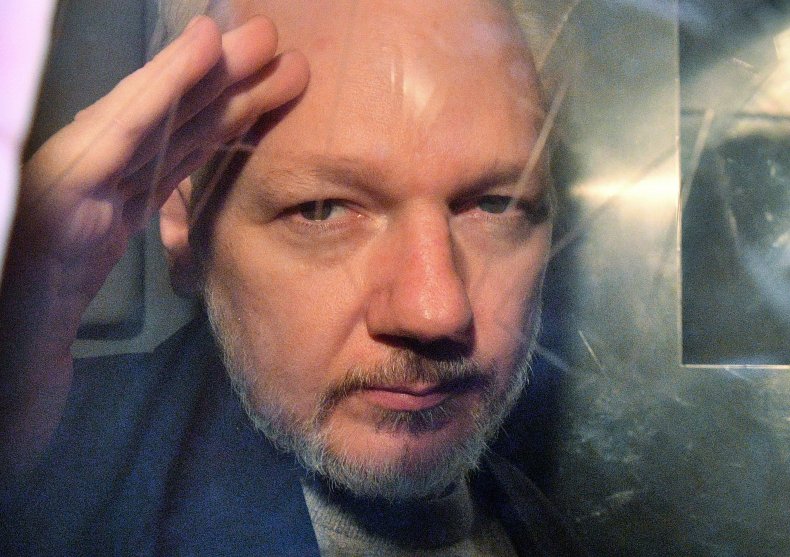 Update 4/20/22, 10:00 a.m. ET: This article has been updated with additional background information and comments.