Julian Assange Health: 'Grave Concerns' for WikiLeaks Founder Moved to Medical Wing of Prison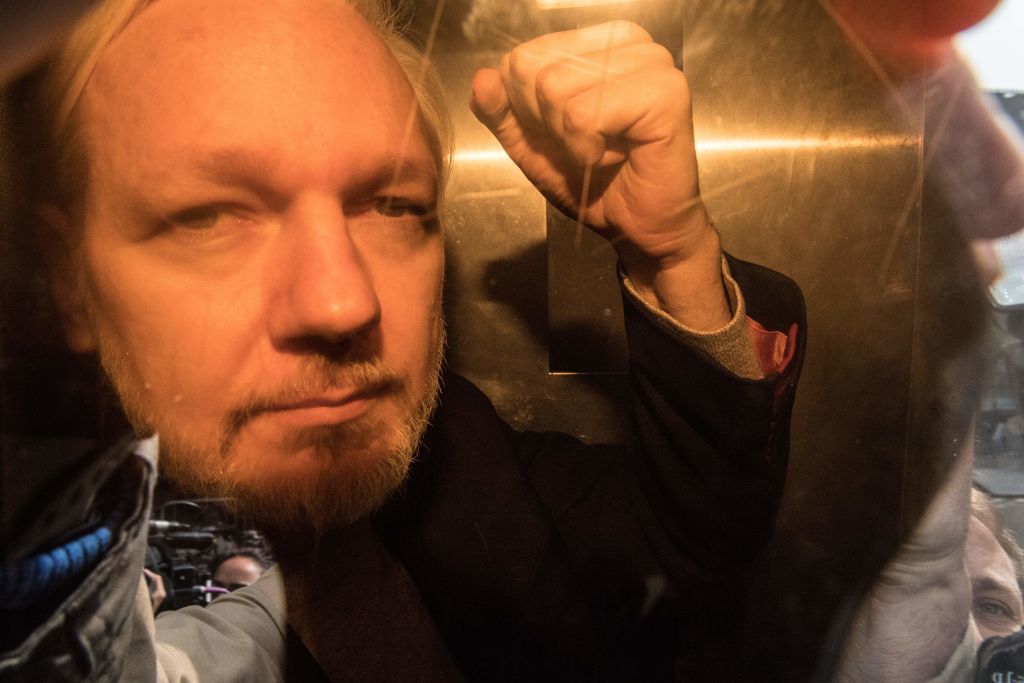 Wikileaks has said there are "grave concerns" for the health of Julian Assange, after the whistleblowing website's founder was moved to the medical wing of the British prison where he is being held.
In a statement on Twitter, Wikileaks said Assange's health had "significantly deteriorated" and that while inside London's Belmarsh Prison he had lost weight dramatically.
"The decision of prison authorities to move him to the health ward speaks for itself," the statement read. The website has also claimed that spending seven years inside the Ecuadorian embassy contravened Assange's basic human rights, with the last year designed by U.S. authorities to "make his life as hard as possible."
In court today, Assange was too ill to appear via video link for a hearing into his extradition to the United States. "He's in fact far from well," Assange's lawyer, Gareth Peirce, told Westminster Magistrates' Court according to Reuters.
Last month, after a seven-year standoff with British authorities, Assange was arrested in the U.K. capital for breaching bail conditions set in 2012. In a dramatic end to protracted stalemate a bearded Assange was dragged from the Ecuadorian embassy where he had claimed asylum.
The Australian national ensconced himself within the embassy of the South American country to avoid extradition to Sweden on charges of sexual assault and rape, charges Assange has always denied. The 47-year-old, praised by some as a liberal icon and denounced by others as a dangerous national security risk, is also being sought for extradition to the U.S. on a total of 18 criminal counts.
Assange could face decades in U.S. prison over espionage charges. The Justice Department has said the Wikileaks founder illegally published the identities of classified sources and conspired with former military intelligence analysts.
In a letter to one of his supporters from inside Belmarsh, Assange has complained that he is defenseless and "surrounded by murderers."
"I have been isolated from all ability to defend myself," Assange wrote to his supporter Gordon Dimmack, according to news.com.au. "No laptop, no internet, ever, no computer, no library so far, but even if I do get access it would just be for half an hour with everyone else," he detailed in a catalog of problems.
"I am defenseless and counting on you and others of good character to save my life," Assange went on. "I am unbroken albeit literally surrounded by murderers but the days where I could read and speak and organize to defend myself and my ideals and my people are over until I am free," he added.