Assange Launches 'Final' Appeal to Throw Out Arrest Warrant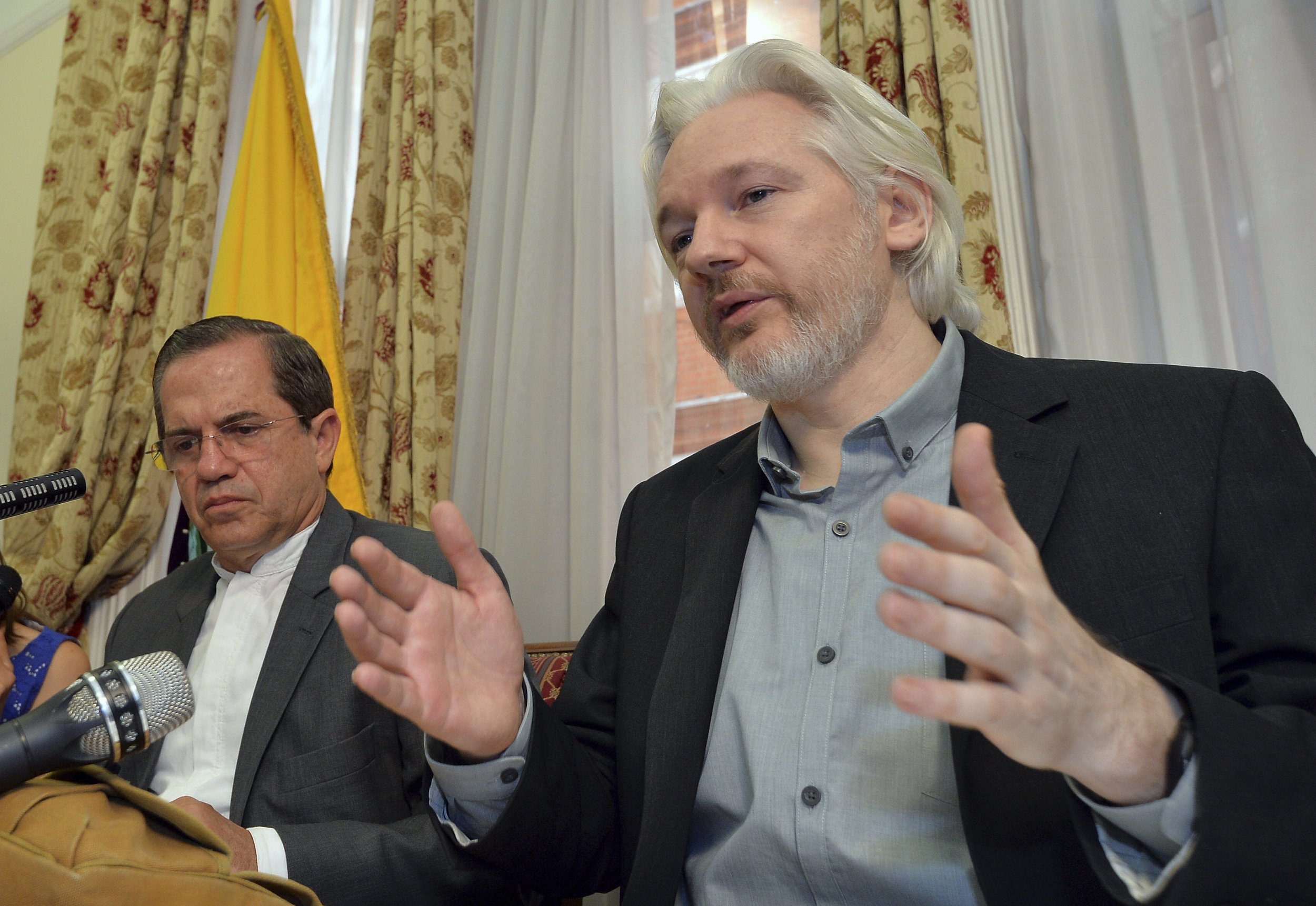 Lawyers for Wikileaks founder Julian Assange will lodge an appeal with Sweden's highest court, the Supreme Court today, urging it to drop his arrest warrant. They will do so on the grounds that Assange is suffering "severe limitations" on his freedoms which have been unreasonably restricted since he was first granted political asylum in the Ecuadorian embassy in London in 2012. He has not left the embassy building since.
Assange faces arrest in Stockholm for sex offences against two Swedish women following allegations made against him in 2010. One accused him of rape, the other of sexual molestation. The Supreme Court in London ruled in 2012 that Assange should be deported to Sweden to face questioning, which prompted Assange's appeal to the Ecuadorian embassy for safehaven.
Assange has always vigorously denied the allegations, and claims that if he steps outside of the embassy he will be arrested, extradited to Sweden, and eventually be handed over to the United States, where he is wanted to stand trial over Wikileaks' publication of classified U.S. military and diplomatic documents.
The Swedish prosecutor in charge of the case, Marianne Ny, has not made formal charges against Assange as she has repeatedly insisted that she cannot interview the Australian while he remains in the Ecuadorian embassy. Assange has invited her to interview him there or by videolink. But Ny has said that this is contrary to normal legal proceedings.
There has been increasing frustration both in the UK and in Sweden over the deadlock, and the UK Foreign Office has made it clear that it would welcome a decision by Swedish prosecutors to interview Assange inside the embassy. Figures emerged earlier this month showing that round-the-clock security for Assange has so far cost British taxpayers almost £10 (€13) million.
According to one of Assange's lawyers, Per Samuelson, Assange "has not taken one step outdoors. He has not even leaned out of the window", since he first sought refuge. In a press conference last August, Assange told the media that his human rights were being violated and that his health had deteriorated significantly. He is reportedly suffering from vitamin D deficiency due to a lack of sunlight, a chronic lung complaint and arrhythmia, a problem with the rate or rhythm of his heartbeat.
It is not currently known when the Supreme Court will reach its decision, but Assange's lawyers have told the Swedish press that even if today's appeal is not successful, they would be prepared to start legal proceedings all over again, by applying to the District Court of Stockholm, or appealing to the European Court of Human Rights.
"This could go on indefinitely, there is no time limit," Samuelson said. "But in the end I am convinced that [Assange] will prevail and become a free man who is also declared innocent in Sweden," he added.