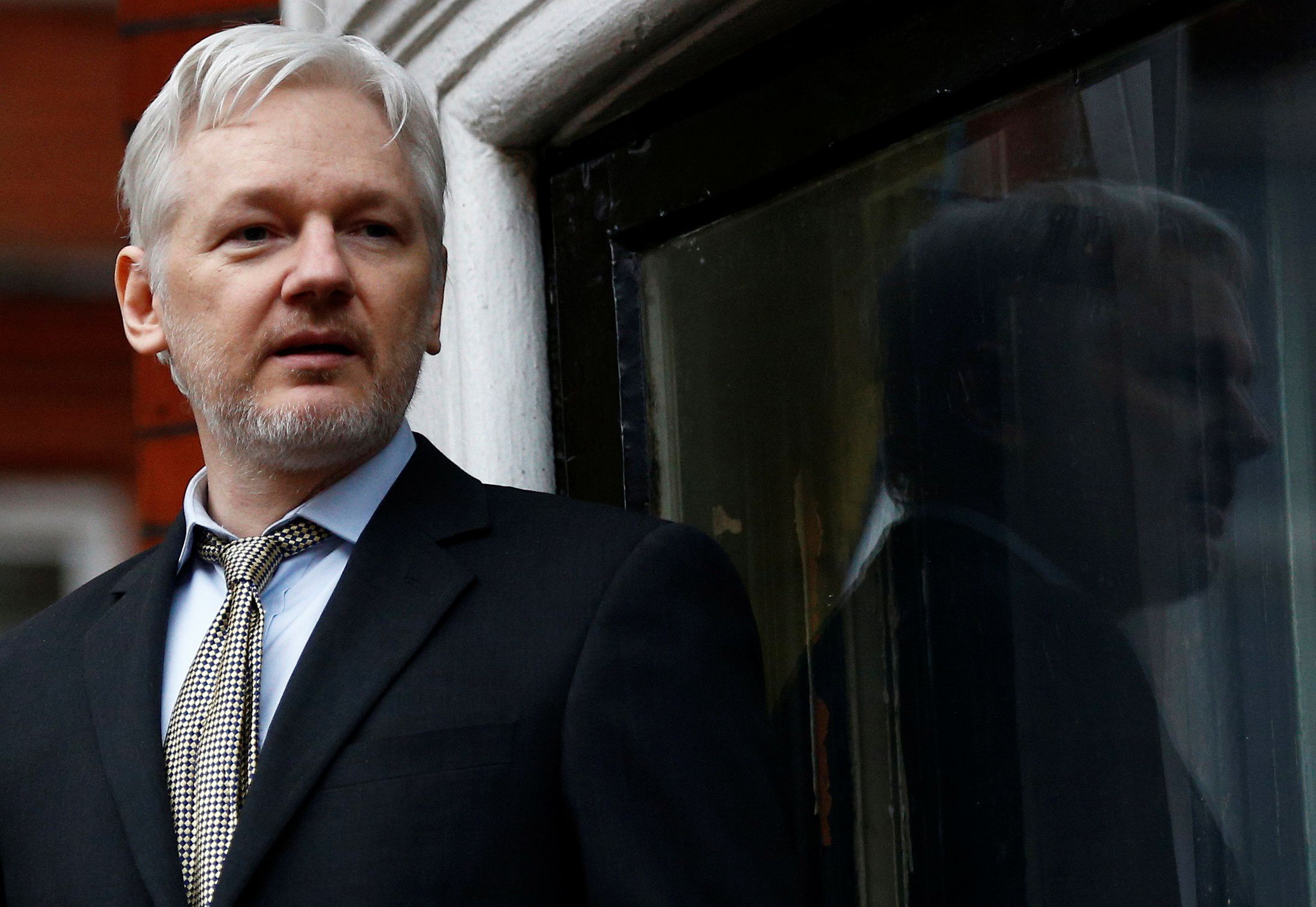 U.S. whistleblower Edward Snowden and more than 100 other activists and journalists from around the world have signed an open letter urging President Donald Trump to close the investigation into WikiLeaks founder Julian Assange and other staff members and to drop any charges against Assange.
Related: Snowden condemns President Trump's firing of James Comey
On Monday, they called the Department of Justice grand jury investigation a danger to press freedom. "A threat to WikiLeaks' work—which is publishing information protected under the First Amendment—is a threat to all free journalism. If the DOJ is able to convict a publisher for its journalistic work, all free journalism can be criminalised," they said.
WikiLeaks first gained widespread attention in 2010 after posting thousands of files taken from the government by Chelsea Manning, the former U.S. Army intelligence analyst. Last month, U.S. Attorney General Jeff Sessions called Assange's arrest a "priority" for the country, and U.S. authorities later told CNN they were preparing charges against the 45-year-old, who has been living in the Ecuadorian embassy in London since 2012. The U.S. thus far has not been able to prosecute him. Meanwhile, Sweden has an arrest warrant against Assange, who is wanted for questioning over rape allegations.
The Courage Foundation, which raises funds to cover legal costs incurred by whistleblowers and journalists—including Snowden—organized the letter, as was first reported by The Guardian. Others who signed it include scholar Noam Chomsky, filmmaker Oliver Stone, singer Patti Smith, a former senator in the Australian Parliament and a former CIA counterterrorism officer. More than 150 supporters have signed the letter in support of the activists' argument.
Trump's relationship with the press was mentioned in the letter: "It was a free and robust press that provided you with a platform on which to run for president. Defending a truly free press requires freedom from fear and favour and the support of journalists and citizens everywhere; for the kind of threat now facing WikiLeaks—and all publishers and journalists—is a step into the darkness."
Snowden fled the United States after leaking classified information regarding the National Security Agency's surveillance programs. He now lives in Russia. Last week, Snowden criticized Trump over his firing of FBI Director James Comey, arguing that "every American should condemn such political interference in the Bureau's work." For years, Comey led a group of federal prosecutors who sought to jail Snowden for leaking classified information.