WikiLeaks' Julian Assange Should Not Face Extradition to U.S. for Leaking Secrets, Says Human Rights Watch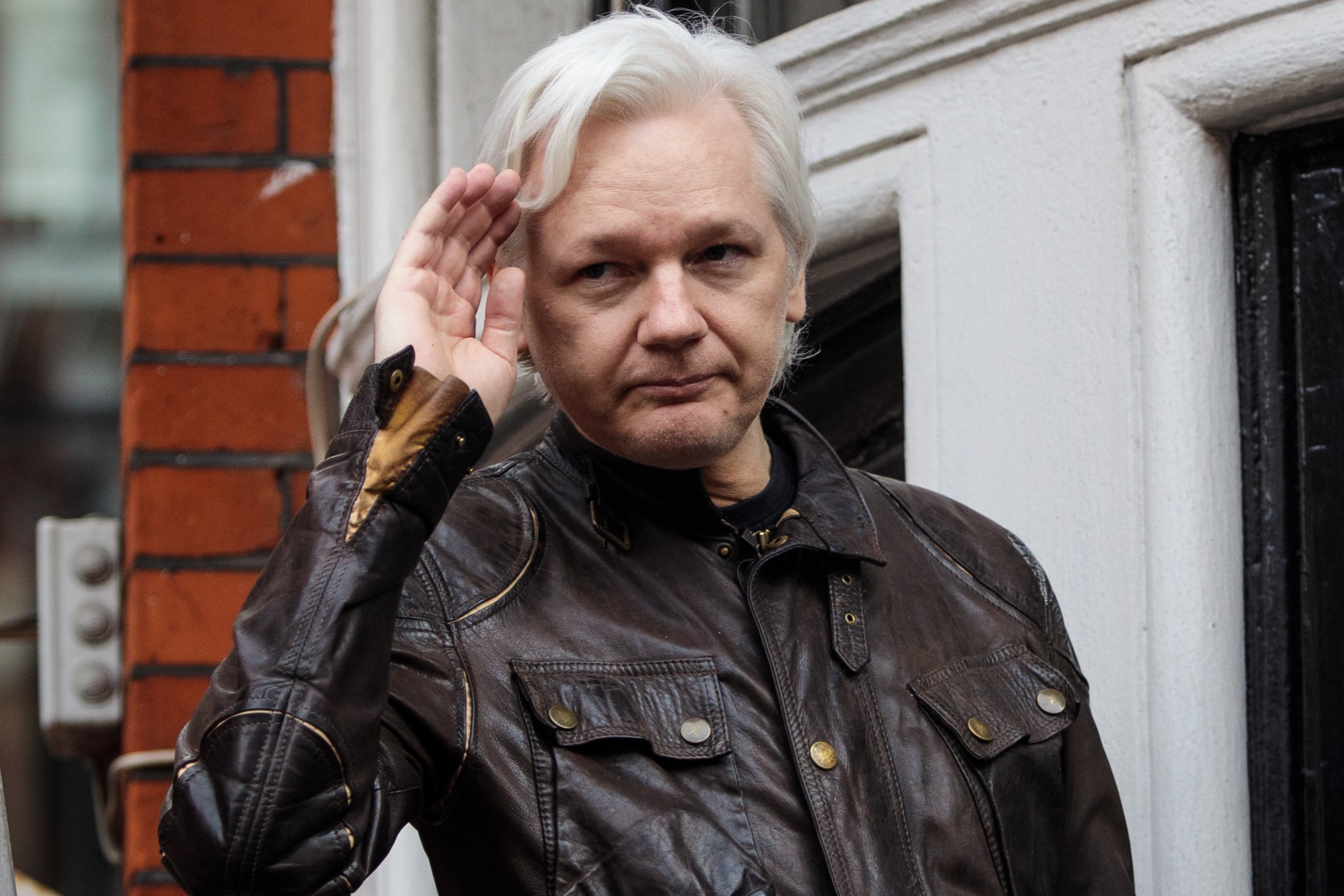 Six years after entering the Ecuadorean Embassy in London, WikiLeaks founder Julian Assange remains in limbo. The government of Ecuador recently terminated his internet connection, and reports from his legal representatives suggest his medical situation is worsening.
This week, on the anniversary of his arrival at the embassy in June 2012, Human Rights Watch threw its weight behind the controversial figure, saying he should not be forced to face judgment under the "antiquated" U.S. Espionage Act.
"The U.K. has the power to resolve concerns over his isolation, health, and confinement by removing the threat of extradition for publishing newsworthy leaks," wrote the general counsel of Human Rights Watch, Dinah PoKempner, in a blog post on Tuesday. "It should do so before another year passes."
Assange fled to the embassy in 2012 to escape sexual assault allegations in Sweden and was granted political asylum. While Swedish prosecutors dropped the case in May 2017, the U.K. has an outstanding warrant for his arrest accusing him of skipping bail, and he still fears leaving the embassy because of the threat of extradition to the U.S. for leaking secrets.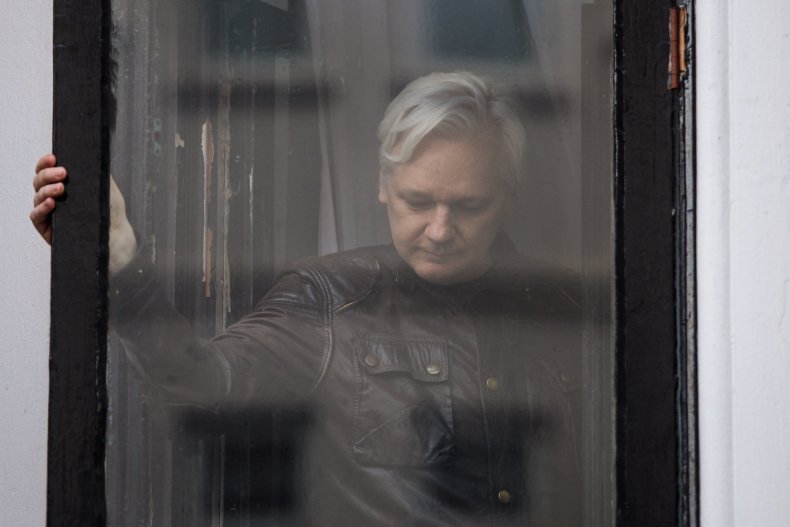 PoKempner noted that a U.S. grand jury hearing into WikiLeaks and its founder was based on leaks provided by former U.S. soldier Chelsea Manning, as reported by The Guardian in a 2011 article that cites the work of journalist Glenn Greenwald. But former President Barack Obama commuted Manning's sentence.
She described leaks as "a critical function of a free press in a democratic society."
The U.S. government disagrees. It argues that WikiLeaks was effectively weaponized to spread emails stolen by Russian hackers during the 2016 presidential election. Assange has denied that his source was a state actor.
"No one should be prosecuted under the antiquated Espionage Act for publishing leaked government documents," the general counsel argued. "That 1917 statute was designed to punish people who leaked secrets to a foreign government, not to the media, and allows no defense or mitigation of punishment on the basis that public interest served by some leaks may outweigh any harm to national security."
PoKempner noted a United Nations panel ruled in 2016 that the WikiLeaks chief was "arbitrarily detained." Ecuador denied Human Rights Watch permission to visit Assange in May, she said.
Dozens of WikiLeaks supporters, some playing musical instruments, gathered outside the embassy in London Tuesday holding signs declaring "Free Assange" and "Don't shoot the messenger." Assange's Twitter account, which he once used promote leaks of CIA hacking tools and pilfered U.S. Democratic Party emails, is now being managed by anonymous legal campaigners.
WikiLeaks lawyer Jennifer Robinson demanded this week that the U.N. Human Rights Council help Assange reach medical care in the U.K. The British government has said he is free to access a hospital, but that it would "be a matter for the police" if he left the embassy.
"The U.K. shows a deliberate disregard for his medical needs by forcing him to choose between his human right to asylum and his human right to medical treatment," Robinson said in a statement. "No one should ever have to make this choice. We call upon the special rapporteur to give immediate attention to Mr. Assange's case, to plan an official visit to the Ecuador Embassy and to urge the U.K. to give the assurances required for him to leave the embassy to obtain the medical treatment he requires."
Although CNN reported in April 2017 that the U.S. was preparing charges against Assange, the U.S. has not yet indicted him, and the U.K. does not have an extradition order against him.