Julian Assange: Why the U.S. Navy Just Sent a Cryptic Tweet About the Wikileaks Founder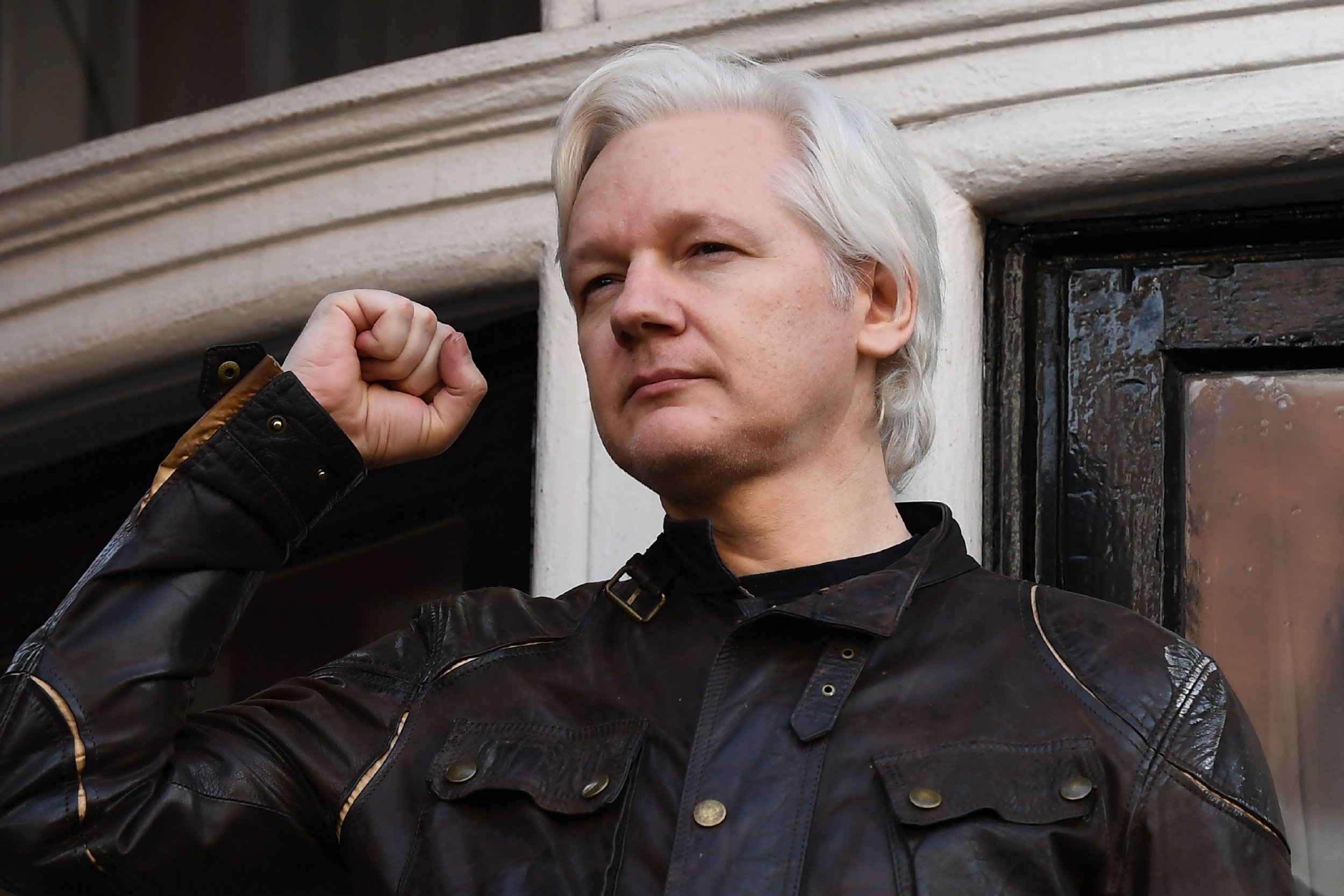 Updated | Julian Assange is having an odd Christmas morning.
First the WikiLeaks founder's Twitter account mysteriously vanished without warning or explanation (it has since reappeared), and then the U.S. Navy sent a cryptic tweet containing only his name. The tweet was subsequently deleted, but you can see a screenshot here.
The Navy's verified Twitter account has since explained the bizarre tweet. Evidently, the tweet was the result of Assange's name already being a trending topic.
Related: Julian Assange's Twitter account briefly vanished and reappeared on Christmas
"This morning, an inadvertent keystroke by an authorized user of the U.S. Navy Office of Information's Digitial Media Engagement Team caused the trending term 'Julian Assange' to be tweeted from the Navy's official Twitter account," the Navy explained on Twitter. "The inadvertent tweet was briefly posted for a few second before it was quickly deleted by the same authorized user. The inadvertent tweet was sent during routine monitoring of trending topics."
Considering the inadvertent tweet and subsequent misspelling, it seems like someone on the Navy's Digitial (sic) Media Engagement Team is not very good at social media.
Assange himself is back on Twitter, and he acknowledged the Navy's erroneous tweet alongside a seasonally appropriate illustration:
The official WikiLeaks account reported that Assange's "physical situation at the embassy remains unaltered."
Assange is currently living at the Ecuadorian embassy in London, which granted him political asylum in 2012. He has remained there to avoid being extradited to Sweden, where he had been accused of sexual molestation, unlawful coercion and one count of rape. Sweden has since dropped the case, but the U.K. government has threatened to arrest Assange should he leave the embassy due to a separate warrant.
Assange proclaims his innocence on Twitter, where he says he has been "detained without charge for the last seven years in violation of two U.N. rulings."
Correction: A previous version of this story reported that Sweden has dropped the charges against Assange. The country dropped the case, which never rose to the level of formal charges.