Wikileaks founder Julian Assange has moved a step closer to being extradited from the U.K. to the United States following a court ruling.
Assange, 50, an Australian citizen, was arrested in 2019 after living for over five years at the Ecuadorian Embassy in London, where he sought political asylum to avoid extradition to Sweden over sexual assault allegations that he denies.
He feared that in Sweden he would be sent to the U.S. where he is wanted over the publication of thousands of classified documents in 2010 and 2011. The U.S. government says that Assange acted illegally in obtaining and publishing the classified documents.
Jailed in the U.K. for 12 months for skipping bail, he is currently being held at London's high-security Belmarsh Prison pending the U.S. legal case to extradite him.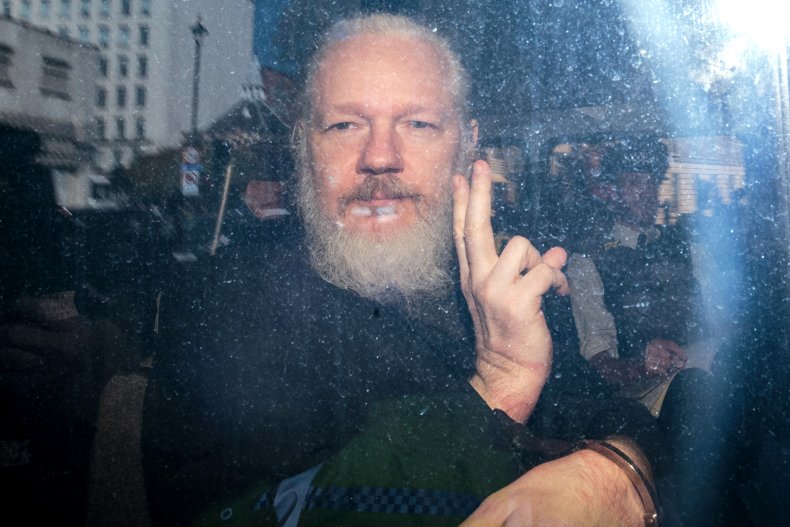 In January, a judge ruled Assange would face "harsh" prison conditions if extradited to the U.S and there was a risk he would kill himself.
But on Friday, the U.K. High Court ruled that he could be sent to the U.S. after the U.S. appeal had argued that the judge was wrong in her conclusions about Assange's mental condition.
A summary of the court decision said there were American assurances that Assange would not face the strictest custody conditions, unless "he commits any future act which renders him liable to such conditions of detention."
The summary also said that the U.S. had agreed that Assange would not be subject to "special administrative measures," that he would not be held at a maximum security prison, and if convicted, would serve his sentence in his native Australia.
The U.S. also said that while in custody, Assange would get "appropriate clinical and psychological treatment."
The summary said that the court was "satisfied that the assurances were sufficient" and ordered the case be sent back to Westminster Magistrates Court.
It also noted that the home secretary will decide whether Assange be extradited to the U.S. where prosecutors have indicted him on 17 espionage charges and one charge of computer misuse.
The charges carry a maximum sentence of 175 years in prison, although James Lewis, the lawyer representing the U.S. government said "the longest sentence ever imposed for this offense is 63 months," The Associated Press reported.
Friday's decision is likely to be appealed.
Meanwhile, Assange's fiancée, Stella Moris, has described the court decision as a "grave miscarriage of justice." Last month, the couple were given permission to marry in Belmarsh prison.
Newsweek has contacted Moris for comment.
This story has been updated with further information.