Wikileaks Founder Julian Assange Files Legal Challenge Demanding Trump Administration Reveal Its Secret Charges Against Him
Wikileaks founder Julian Assange has filed an urgent application with the Inter-American Commission of Human Rights (IACHR) to pressure the Trump administration to make public any charges against him.
Assange has been hiding in the Ecuadorian Embassy in London since 2012. He claims he cannot leave the premises as he would be extradited to the U.S., where he would likely face charges for publishing classified information through his transparency organization Wikileaks.
In November, the Justice Department accidentally revealed that it has sealed charges against Assange. A court filing submitted by a U.S. prosecutor for an unrelated case noted that the charges "need to remain sealed until Assange is arrested in connection with the charges in the criminal complaint and can therefore no longer evade or avoid arrest and extradition in this matter." It is still unclear what the charges are.
Assange's lawyers are now calling on the U.S. to unseal the charges. Renowned Spanish judge Baltasar Garzón, who pursued dictators like Chile's Augusto Pinochet around the world, only to be later ensnared in his own wiretapping scandal, is leading Assange's international legal team.
The application also alleges that the U.S. has been approaching witnesses to testify against Assange in exchange for immunity.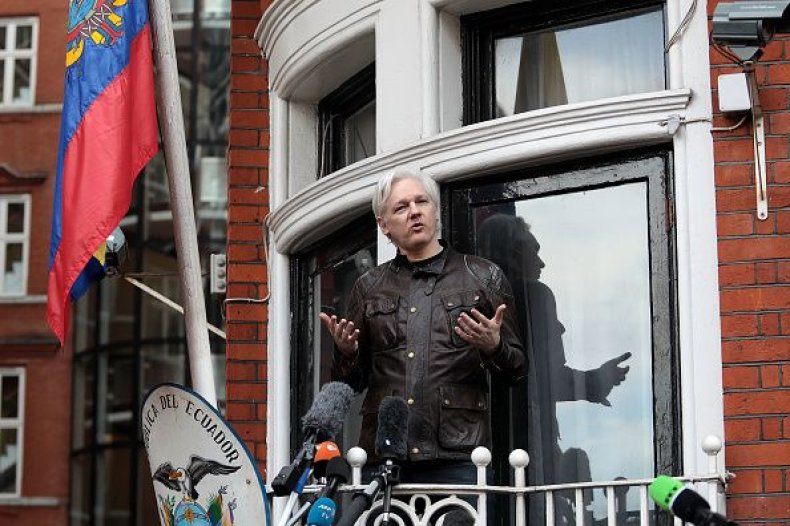 The U.S. has also been pressuring Ecuador to stop providing Assange with asylum. The Ecuadorian government has grown increasingly reticent about protecting the 47-year-old activist. On numerous occasions, the embassy has cut off his internet access because he refused to stop commenting on political affairs through his social media accounts. Embassy staff has also complained that he lacks basic hygiene and about the persistent need to clean up after him. The current administration in Ecuador appears to view Assange as a nuisance it inherited from its predecessors, giving the country a bad name.
If he were to leave the embassy, however, Assange would be arrested by the United Kingdom for contempt of court. He fled to the Ecuadorian Embassy in 2012 in an effort to escape extradition to Sweden, where he was facing sexual assault charges. Those charges have since been dropped, but the contempt charges in the U.K. remain because Assange missed his court hearing. It is also likely that the U.K. would honor a request by the U.S. to have Assange extradited.
Assange has also been caught up in the ongoing investigation into Russian interference in the 2016 presidential election, since his organization Wikileaks published emails that Russian hackers stole from the Democratic National Committee. Many observers have argued that Wikieaks is operating in tandem with the Russian government.
The IACHR deals with cases in the Americas and is headquartered in Washington D.C.