Julian Castro Compares Trump Tax Payments with Undocumented Migrants: 'Stop Freeloading Off Americans'
The Obama-era HUD Secretary Julian Castro called on President Donald Trump to "stop freeloading off Americans" as he drew a comparison between the commander-in-chief's reported tax payments and those of undocumented immigrants.
Posting on social media on Sunday, Castro said undocumented migrants paid more than $11 billion in state and federal taxes in 2014, while Trump paid $750 a year in 2016 and 2017.
The Quote
"Undocumented immigrants paid $11.7 billion in state and federal taxes in 2014. Trump paid only $750 the year he became president and only $750 the next year. He needs to stop freeloading off Americans."
At the time of writing, the former Obama administration official's tweet has been liked and shared more than 100,000 times on the platform.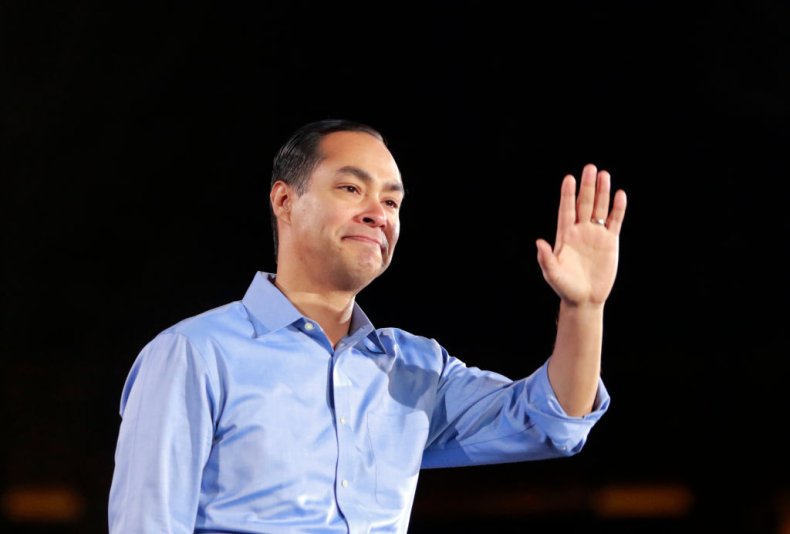 Why it Matters
The New York Times revealed details of Trump's tax returns in a bombshell report that provoked an immediate backlash from the president on Sunday night.
According to the Times' analysis of Trump's federal income tax returns, he paid no taxes in 11 of the 18 years worth of data obtained by the newspaper. In the year Trump was elected president, he reportedly paid just $750 in federal taxes, and paid the same figure in his first year as commander-in-chief.
It was also reported that the president had sought to reduce his tax payments by claiming a $72.9 million tax refund now being audited by the Internal Revenue Service (IRS).
Reacting to the story at a White House press conference on Sunday afternoon, Trump called the Times story "totally fake news" and "made up" as he complained about the IRS supposedly not treating him well.
A statement from the Trump Organization lawyer Alan Garten also said the Times' tax report was "riddled with gross inaccuracies" and added that "most, if not all, of the facts appear to be inaccurate."
Counterpoint
The $11.7 billion figure cited by Castro appears to come from a 2017 Institute on Taxation and Economic Policy (ITEP) report that estimated the scale of tax payments of undocumented migrants in 2014.
State level taxes were included in the ITEP tally, whereas the president's $750 annual tax payments in 2016 and 2017 only cover federal taxes, according to the Times report.
Sales and excise tax payments and indirect property tax payments were also factored into the non-profit group's estimate of undocumented migrant contributions to federal and state coffers.
According to the Brookings Institution, there are an estimated 10.5 million to 12 million undocumented migrants currently residing in the U.S.—or a little more than 3 percent of the country's population.
Newsweek has contacted the White House for further comment and will update this article with any response.