Democratic politician Julian Castro believes that former congressman Beto O'Rourke has an opportunity to succeed over Governor Gregg Abbott to become the next governor of Texas.
Recently, Castro was a featured guest on Vanity Fair's Inside The Hive podcast. While on the show, he spoke on a number of political developments in Texas, including the 2022 Texas gubernatorial election.
Castro stated that he believes O'Rourke has a chance to beat Abbott and become the next Governor of Texas due to Abbott losing the support of the GOP. Castro also stated that he believes "Texans are being held hostage" due to Abbott's controversial decision-making regarding public health, mask mandates and the abortion ban.
"On all of those accounts, we are suffering through a governor who is really governing only for the perceived benefit of a small minority of people who vote in a Republican primary, and that's not the way it should be," Castro said.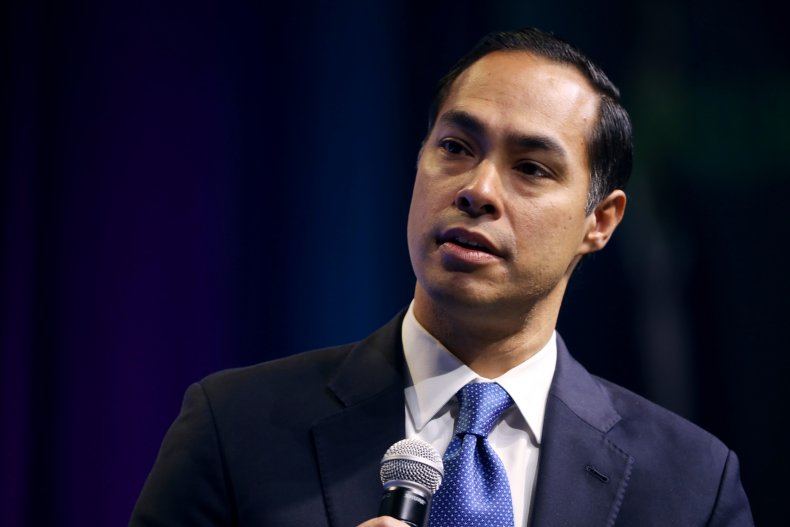 The election is set to take place on November 8, 2022.
The former United States Secretary of Housing and Urban Development also spoke about the Haitian border crisis and how President Joe Biden should make more initiatives toward U.S. immigration policies.
"We need to increase the number of refugees we are taking in," said Castro. "We need to increase the number of people that are seeking asylum that are actually getting their hearings...and push back against the narrative that these immigrants are just bad."
On September 24, O'Rourke spoke to New York Times opinion writer Kara Swisher at the Texas Tribune Festival. While there, O'Rourke told Swisher that he will officially confirm that he's running for governor "sometime in the near future."
"I want to ensure that whatever I do going forward, whatever I continue to work on that we've started, is to the benefit of the greatest number of my fellow Texans," O'Rourke said. "I'm listening to them and trying to make the best decision in the interest of this state."
O'Rourke also shared his thoughts on Abbott's recent legislative actions amid the COVID-19 pandemic and abortion laws.
"Given the deep damage and chaos and incompetence that is connected to Greg Abbott in the winter freeze, the abortion ban, the permit-less carry, the anti-mask mandate, the terrible toll that COVID has taken on the state...this is what we need to be focused on right now," O'Rourke stated.
O'Rourke ended his comments on Abbott by stating that Democrats cannot shun voters and must deliver an inspiring message that connects with all people, including the minority communities in Texas.
"Everyone has to be important or you cannot count on the votes of anyone," said O'Rourke.