Julián Castro Tells ICE to 'Delete' Twitter Account After Agency 'Honors' Human Rights Day
Democratic presidential candidate Julián Castro jabbed at Immigration and Customs Enforcement (ICE) for tweeting about Human Rights Day, advising the agency to get rid of its social media account.
The agency's Twitter post read: "ICE honors Human Rights Day." It also included a link to a news release in which Assistant Director for National Security David Shaw said that the agency "will not allow the United States to be a safe haven for those who violate human rights."
Newsweek subscription offers >
Shaw added in his statement: "The women and men of ICE dedicate themselves every day to protecting the dignity and human rights of people around the world. Through our work investigating perpetrators of genocide, torture, war crimes and other violations of human rights, they are committed to seeking the prosecution and removal of human rights violators seeking refuge here."
Castro, a 2020 presidential hopeful and a former Housing and Urban Development secretary, responded to ICE's post by telling the agency to "delete" its Twitter account.
In a follow-up tweet, Castro called for the breakup of ICE in order to "build a more humane immigration system." He also shared a link to his "People First" plan, which outlines his presidential campaign's immigration platform.
After this story was published, an ICE spokesperson provided the following comment to Newsweek:
"[Homeland Security Investigations] special agents conduct criminal investigations focused on human rights violators, and [Enforcement and Removal Operations] deportation officers are focused on removing these individuals from the U.S. On Human Rights Day, the agency posted a news release that recognized the contributions its employees make to preserving and protecting human rights. The numbers speak for themselves – HSI has more than 180 active investigations into suspected human rights violators and is pursuing more than 1,640 leads and removal cases involving suspected human rights violators from 95 different countries. Additionally, the agency has issued more than 76,000 lookouts for individuals from more than 110 countries and stopped more than 319 human violators and war crimes suspects from entering the U.S.
"HSI special agents also use a victim-centered approach when conducting child exploitation and human trafficking investigations, prioritizing the rescue and stabilization of vulnerable victims first and foremost," the spokesperson said.
Castro was the first Democratic candidate to unveil a detailed immigration plan. It would provide a path to citizenship for "undocumented individuals and families who do not have a current pathway to legal status, but who live, work, and raise families in communities throughout the United States." It would also roll back several laws implemented by the Trump administration, including the Muslim travel ban.
ICE has been under fire in recent months for its hard-line policies, especially at detention facilities. The agency has faced charges from lawmakers and civil rights organizations that it has violated human rights.
Earlier this year, United Nations High Commissioner for Human Rights Michelle Bachelet said that the conditions in which migrants were being held in the United States may violate international law. News reports about migrant detention centers highlighted inadequate access to food, water and hygiene products. Several media outlets described how children were forced to sleep on concrete floors with the lights on.
"As a pediatrician, but also as a mother and a former head of State, I am deeply shocked that children are forced to sleep on the floor in overcrowded facilities, without access to adequate healthcare or food, and with poor sanitation conditions," Bachelet said in a statement. She is a former president of Chile.
Update (12/12/2019, 4:00 p.m. ET): This story has been updated to include comment from an ICE spokesperson.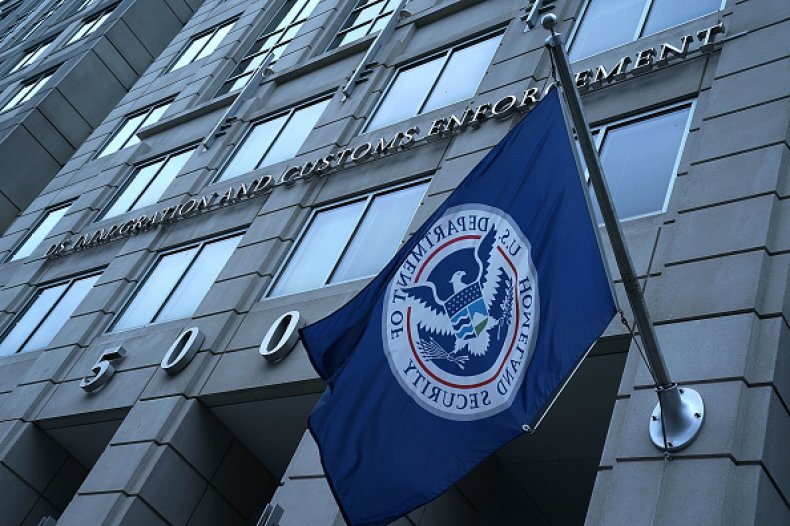 Julián Castro Tells ICE to 'Delete' Twitter Account After Agency 'Honors' Human Rights Day | U.S.