California Trailbuilder 'Not Too Hopeful' For Julian Sands
Trailbuilders who look after and maintain hiking paths in the treacherous mountains where actor Julian Sands has gone missing don't hold high hopes for his return, citing the harsh and volatile conditions in the San Gabriel mountains during the winter months.
Sands, 65, was reported missing on January 13 while hiking in the Baldy Bowl area, a dish-shaped valley on the southern face of Mount Baldy. Search and rescue crews began looking for him using aerial vehicles as road conditions were poor, and are now searching for another hiker, Jin Chung, on the same mountainside.
Police said they found Sands' car near where he was reported missing, but there has been no new information about his whereabouts since then.
Ben White, who heads up the San Gabriel Mountains Trailbuilders, a volunteer-based public service organization, told Newsweek that after this amount of time, he was "not too hopeful" of Sands emerging alive.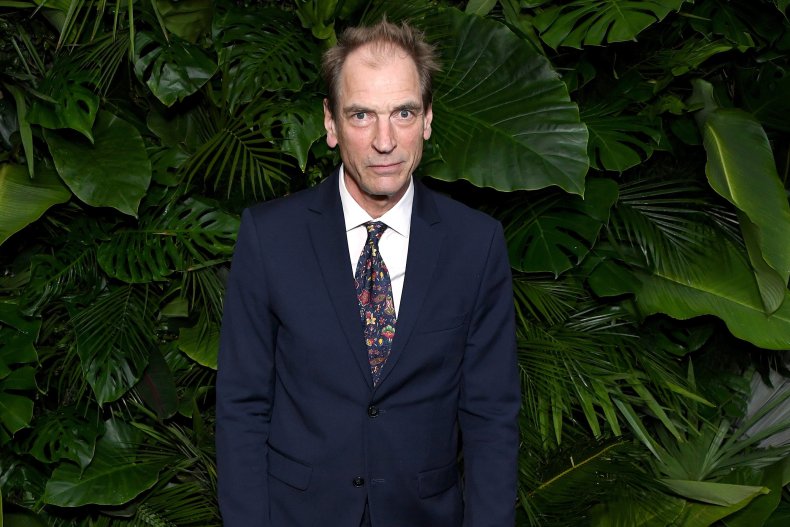 "In the winter you can't see the trail marks—can't see the trail—unless you've been there before," he said. "The problem is people go unprepared—it's very steep and very icy. People don't go prepared for those kinds of conditions and that's where you have problems like this."
Sands is an experienced mountain climber, and has spoken previously of his love for hiking. But White said that even experienced hikers have been caught up in trouble on the mountain, which sits to the north of San Antonio Heights. He recalled one woman who, despite having all the necessary equipment, fell and was found dead once the snow had melted.
"You could slip there, go down hundreds of feet, go under the brush and in the snow—they wouldn't find you till the spring, till there was a melt-off," he commented. "It's one slip and you're gone."
White noted that there were recent examples of people who had survived after getting stuck on the mountainside. He referenced Tack Sappington, a 21-year-old who went hiking up Mount Baldy the same day Sands went missing. After getting stranded on a steep, icy trail, he was able to call 911 and be rescued.
White said he was aware of cases in the past in which people had fallen into a creek, followed it downstream and emerged days later near houses. "That's always a possibility, but slim," he added. "The vast majority of people don't make it out that way."
The San Bernardino County Sheriff's Department said rescuers continued searching, unsuccessfully, for Sands—who famously starred in the 1985 film A Room With a View—over the weekend, and have no intention to end the search yet.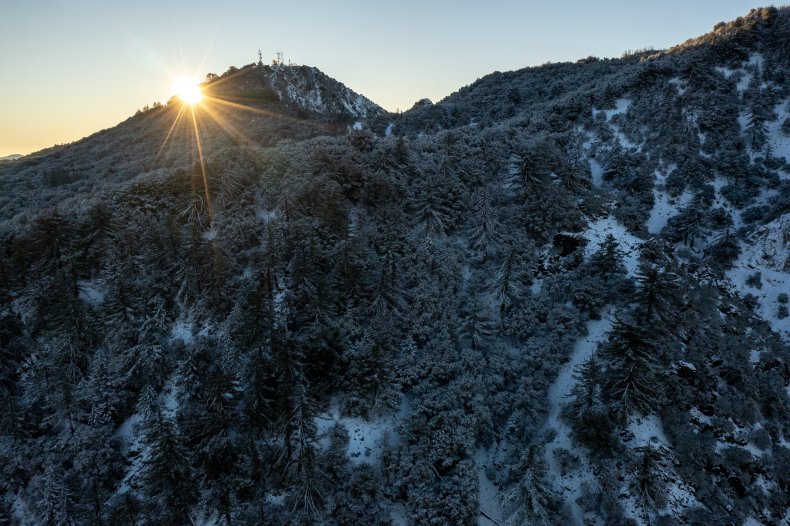 Sands disappeared after California had been battered by a series of high-intensity storms that brought flooding to much of the state. In the mountains, they have precipitated a high volume of snowfall, which now poses an avalanche risk, according to the So Cal Snow Avalanche Center.
White said that avalanches were "pretty rare" in the mountain range, as they usually get less snow. However, he added: "The popular part of the ascent and descent [trail] of Mount Baldy is south-facing, so that's in the sun. So what happens is—this is where you get the avalanche—there's thawing and freezing and then snow on top, and so you've just got a natural sluice for the built-up snow to come down."
On January 23, in a statement released via the sheriff's office, his family thanked the "heroic search team who are braving difficult conditions on the ground and in the air to bring Julian home."