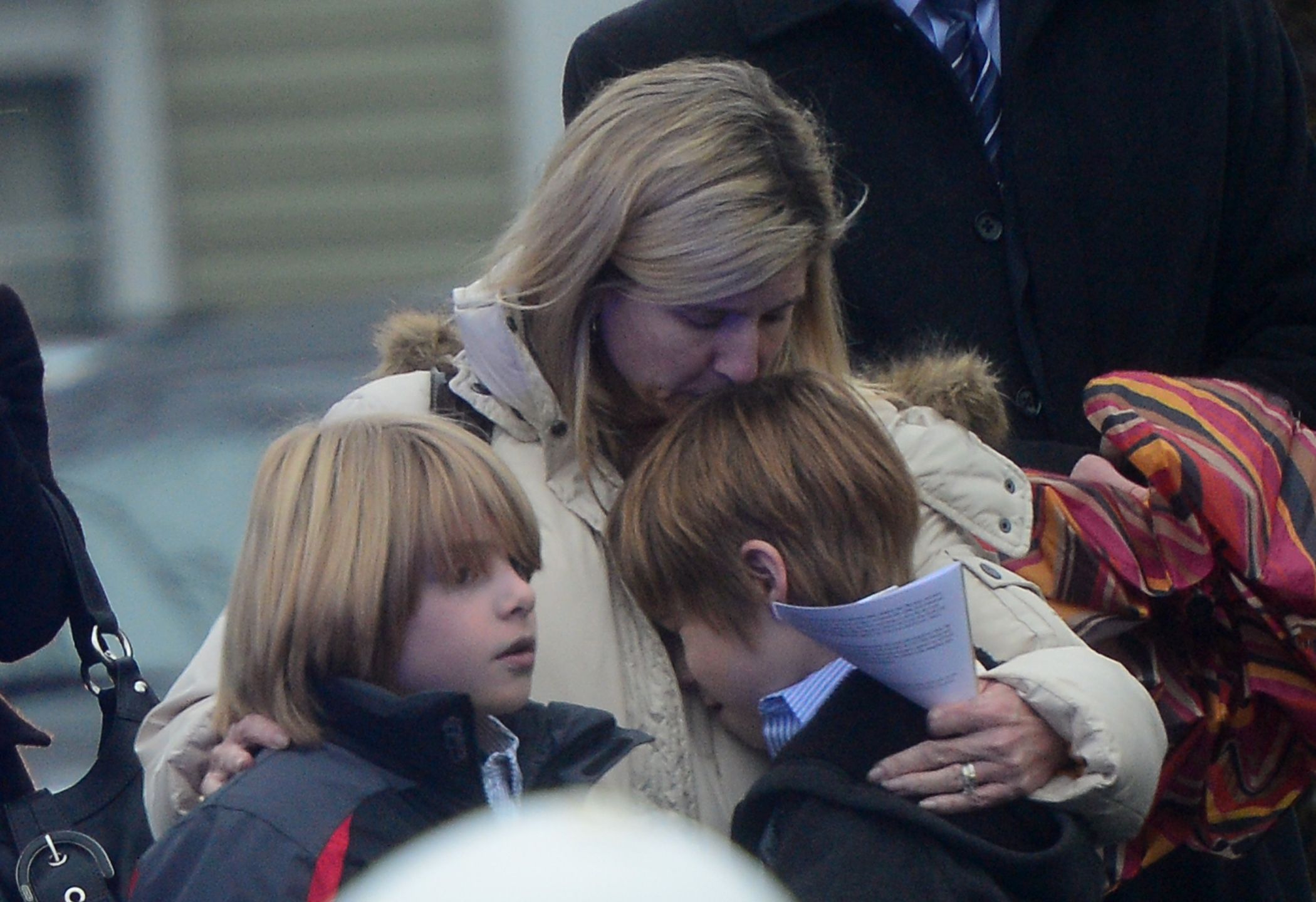 I brought my daughter Liv to work on December 14, 2012. She was then 11 years old and her school holiday break had already begun. Her older brother Cal was still in school and her Dad was working.
I didn't have a lot to shoot that day, so I thought it would be a great opportunity to share the day with her and enjoy her company.
Shortly before we were to get in the car to go to the set, I heard the news that an unstable young man shot and killed 20 six- and seven-year-olds and a half a dozen adults at Sandy Hook School in Newtown, CT.
I was horrified, and spent the rest of the day trying to keep the news away from her, asking the other actors and crew members to please not discuss it in front of her, keeping the television off in the hair and makeup room, and the radio off on the ride home from Queens.
I wanted to explain what happened when we were all together that evening, and could discuss it as a family.
We began decorating our Christmas tree when I saw her look up from her newly acquired smartphone, with its carefully monitored Instagram account and say "Mommy, did a bunch of little kids get shot today?"
That's when I realized that I was foolish to think that I could keep my children safe, physically or emotionally, by shielding them from the news. I could only be a responsible parent and citizen if I did something to prevent guns from ending up in the hands of dangerous individuals who by no means should have access to them.
I grew up with a parent in the military and lived in many communities in the United States where hunting and gun ownership were common. The individuals I knew who had guns were responsible and believed in licensing, training and the registration of firearms.
I had been taught that gun ownership carried with it grave responsibility, and that if you couldn't handle a gun safely, you had no business having one.
After the heinous act at Newtown, I had every expectation that Congress would act swiftly, and enact legislation that would prevent anything like this from happening again. But, as we all know now, after weeks of debate, Congress killed a background check bill that could have saved lives.
And I learned that the federal government could not be counted on to keep our children safe. What we could do was go to the states.
Since Sandy Hook, eight states have passed or strengthened background checks laws, and 23 states have passed laws that help keep guns away from domestic abusers. The most recent gun safety wins, overshadowed by Donald Trump's surprise victory on Election Day, were enacted through ballot measures in California, Washington State and Nevada.
Gun safety is not a pro-gun or anti-gun argument. It is not a Second Amendment issue. It is a safety issue. Public opinion overwhelmingly supports gun safety. More and more Americans, including NRA members and other gun owners, are supporting safety measures.
And it is important to realize that the gun lobby, which perpetuates the myth that we are in a "guns or no guns" proposition, works for the manufacturers, not gun owners.
RELATED: Gun Violence and Gun Control : How the US Compares
A few weeks ago I attended a small dinner for people who had been affected by gun violence. I spent the evening listening to their stories, only able to offer up the sentence "I am so sorry for your loss."
Among the families I met were the Pendletons, from Chicago; their 15-year-old daughter, Hadiya, was shot in the back while on a playground after school, only a few weeks after she had performed at Obama's second inauguration. Her childhood friends decided to wear orange in her honor, launching the Wear Orange movement.
Her friends asked everyone to wear something orange for gun safety, because that is the color that hunters wear when they need to be seen - to be safe.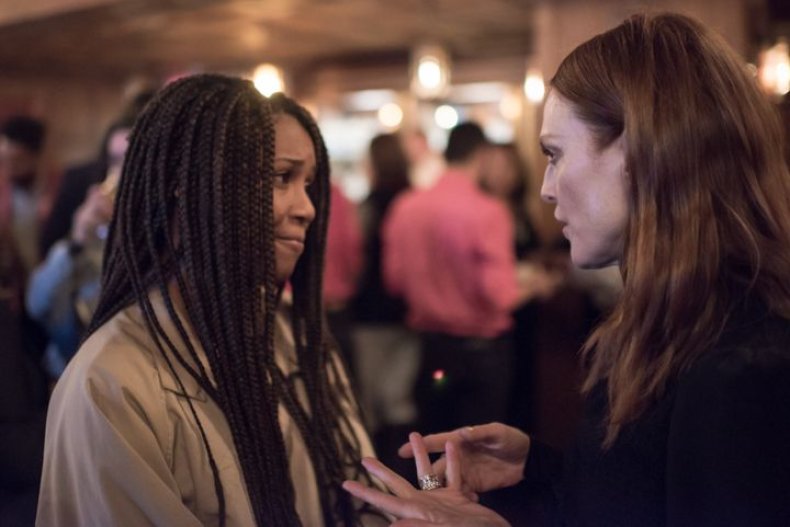 This is the third year of Wear Orange. I encourage all of you to wear orange on June 2, and to join us in the movement toward gun safety.
We are making progress, slowly, state by state, but we need everyone's help, everyone's vote. And June 2nd is a significant date - it was Hadiya's birthday.
She would have been 20 this year.
Julianne Moore is an actor and the chair of the Everytown Creative Council, a part of Everytown for Gun Safety.