American Film Institute's Gala Honoring Julie Andrews Postponed Amid Coronavirus Fears
The American Film Institute (AFI) postponed a gala that was set to honor legendary actress Julie Andrews with a lifetime achievement award, due to fears about the coronavirus.
According to a press release, the event was originally set for April 25, but the gala will be moved to the early summer.
AFI president and CEO Bob Gazzale said that by postponing the event, the organization can properly celebrate the Mary Poppins and Sound of Music star.
"AFI's decision to postpone the event is simply in response to the rapidly evolving nature of current events and our promise to ensure the well-being of the artists and audience that gather each year to celebrate America's art form," Gazzale said. "This move will allow our full attention to focus on the many gifts that Julie Andrews has given the world."
AFI did not immediately respond to Newsweek's request for comment.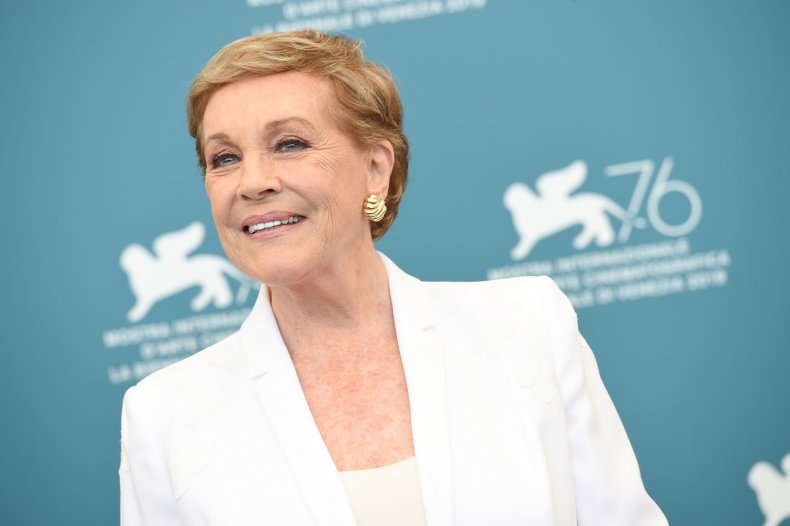 The gala's postponement is one of many cancellations of events as the number of cases linked to the outbreak continues to grow. On Friday, the City of Austin, Texas decided to cancel the music, film and tech festival South by Southwest, which was set to begin March 13. It is the first time in 34 years that the event has been cancelled. In a press release, SXSW organizers said they were trying to reschedule events.
Miami Mayor Francis Suarez said that the Ultra Music Festival would be postponed and the city decided not to approve a special event permit for the Calle Ocho Festival, according to The Hill.
"This decision is not cause for alarm or panic," Suarez said during a press conference. "These preventative actions represent our commitment to always put our residents' well-being first."
A number of musical artists have cancelled tour dates in Asia, as a preventive measure, including The National, Green Day, Avril Lavigne and Wolf Parade.
While few sporting events have been canceled due to the coronavirus situation, various leagues and organizations have prepared to make changes for the virus. ESPN reported that the NBA issued a memo, telling players to fist bump fans, rather than give high-fives and avoid taking items to autograph. And The Athletic's Shams Charania tweeted that the league also warned teams to prepare to play to empty stadiums.
According to the Bleacher Report, a similar memo about autographs was sent to MLB staff.
Sportsnet reporter Elliotte Friedman tweeted that the NHL would not allow reporters into players' dressing room amid the concerns. Friedman also said that the NBA, MLB, and MLS are expected to release similar guidelines.