Julie Chen, Leslie Moonves' Wife, Offers Full Support in Twitter Statement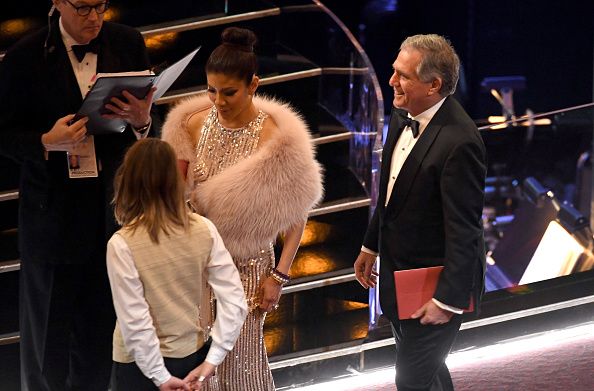 The Big Brother host Julie Chen issued a statement in support of her husband, the CBS executive Leslie Moonves on Saturday as he faced multiple accusations of sexual harrassment in a The New Yorker report.
She issued the statement on her official Twitter account.
"I have known my husband, Leslie Moonves, since the late '90s, and I have been married to him for almost 14 years," Chen tweeted on Saturday. "Leslie is a good man and a loving father, devoted husband and inspiring corporate leader. He has always been a kind, decent and moral human being. I full support my husband and stand behind him and his statement."
Chen serves as the host of CBS' The Talk and Big Brother.
Moonves has been chairman and CEO of CBS Corporation for more than twenty years and has been responsible for overseeing shows such as 60 Minutes and Big Bang Theory.
In recent months he has become a prominent voice in Hollywood's MeToo movement. In December he helped found the Commission on Eliminating Sexual Harassment and Advancing Equality in the Workplace.
"I think it's important that a company's culture will not allow for this. And that's the thing that's far reaching. There's a lot we're learning. There's a lot we didn't know," he said at a conference in November.
The allegations against him were made late last week in a report by Ronan Farrow, the journalist who won a Pulitzer Prize for breaking allegations by dozens of women against the film producer Harvey Weinstein.
The new report featured the accounts of six women who described sexual harassment, forcible touching or kissing during business meetings, and physical intimidation at the hands of Moonves.
Moonves said in a statement, "Throughout my time at CBS, we have promoted a culture of respect and opportunity for all employees, and have consistently found success elevating women to top executive positions across our company. I recognize that there were times decades ago when I may have made some women uncomfortable by making advances. Those were mistakes, and I regret them immensely. But I always understood and respected—and abided by the principle—that 'no' means 'no,' and I have never misused my position to harm or hinder anyone's career. This is a time when we all are appropriately focused on how we help improve our society, and we at CBS are committed to being part of the solution."
Ronan Farrow tweeted on Friday: "A quick reminder that I don't comment on reporting I haven't published, and if you're reading about my work from secondary sources you're often not getting the full or correct story—especially in cases where parties have an interest in downplaying or otherwise spinning."