'Julie and the Phantoms': All the Creators Have Hinted About Season 2
Julie and the Phantoms ended with the ghost band returning to the Orpheum to play the gig that killed them decades ago, but it still seems like they have unfinished business on Earth—business that could form the basis of Season 2. Netflix has so far not renewed the show for Season 2, but the show has left plenty of loose ends that could be picked up by the second season, as the show's cast and crew have hinted in a number of interviews.
Speaking to TVLine, for example, Julie and the Phantoms executive producers David Hoge and Dan Cross said of Season 2: "If we are lucky enough to get a second season, the ghosts would have a lot going on. They've always wanted to get their music out there for the world to hear. Like Luke always says, they want that connection with their audience. A number one album? Song at the top of the charts? Whatever it takes to be remembered for their music. But as you saw at the very end, there are still plenty of obstacles to get in their way. And now it seems there's an 'obstacle' in the inner circle."
That obstacle is Nick (played by Sacha Carlson), the crush of Julie's (Madison Reyes) who gets possessed by Caleb (Cheyenne Jackson) in the final episode. Though Hoge and Cross have not offered more hints about what that scene meant, others have talked about what the future holds for the show.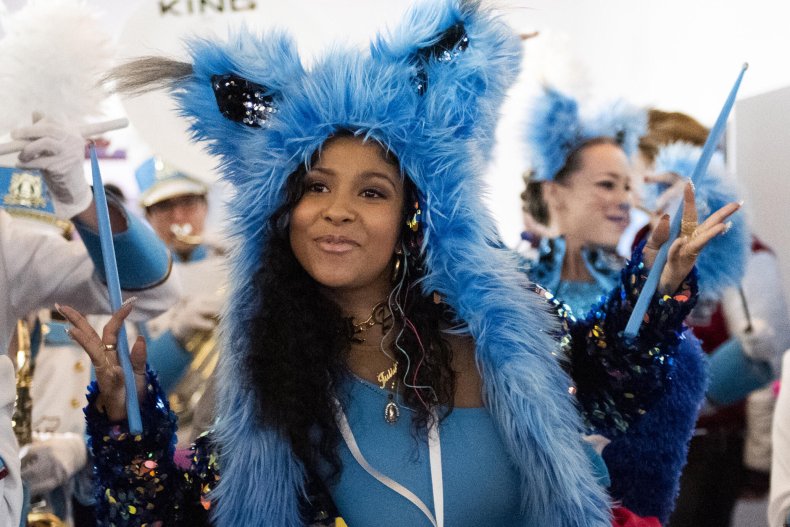 In an Entertainment Tonight interview, for example, show creator Kenny Ortega hinted that if the show is a success, the band could become a real touring band once live music venues are able to reopen. He added in a L.A. Times profile: "I wanted to be able to put together a project that can go beyond television, that could tour and be a record... Our imaginations were going wild with what could potentially happen, and now we have to step back and wait and hope the world will open up again."
The coronavirus, however, might prevent a major development fans want from Julie and the Phantoms Season 2: A gay kiss between Alex (Owen Joyner) and Willie (Booboo Stewart). "I like to stay open about all of that, you know," the High School Musical director told Digital Spy. "Because kissing is not going to be an easy thing to do right now with COVID. [laughs] We need to get a vaccine going here so that we can get back to work wholeheartedly!"
Hoge and Cross said of the Alex/Willie storyline to TVLine: "We didn't have as much time as we wanted in Season 1 to really dive into all the ghosts' stories. Luke got a pretty nice storyline. We had stuff for both Reggie and Alex that just didn't make it into the final drafts. But a second season would give us that opportunity. For Alex, he has a past he needs to work through and he'll have Willie to help him do that. So we definitely plan on seeing more of Willie."
The director also revealed in the same interview that the storyline for Season 2 is already starting to be formulated. Asked whether the band are still ghosts at the start of the next season by Digital Spy, he said: "Honestly, that gets answered very early on in the next season. So I'll get socked if I spoiled that. It was meant to leave you in some suspense and hopefully some intrigue—hopeful that something magical is occurring, and that it's not the end for these three characters."
Julie and the Phantoms Season 1 is streaming now on Netflix.
'Julie and the Phantoms': All the Creators Have Hinted About Season 2 | Culture