Sleeping Musician Killed by Bear While Recording Sounds of Nature in Canadian Wilderness
A French-Canadian composer died when a bear attacked him in the Canadian wilderness during a project to collect sounds of nature.
Julien Gauthier, 44, was by the Mackenzie River in northern Canada when he died, according to a Facebook post by the Orchestre Symphonique de Bretagne with which he was an associate artist. He was with scientist Camille Toscani at the time.
At around 7:45 a.m. on Thursday, August 15, the Royal Canadian Mounted Police spotted a distress beacon around 50 km south of Tulita in the Sahtu Region of the Northwest Territories, according to a statement. The area can only be accessed by sea or air.
Toscani set off the signal after she found hikers following the attack, the RCMP said.
The pair were woken by a bear, which grabbed Gauthier by the neck and shoulders before taking him into the forest, the RCMP told the French newspaper Le Parisien. Gauthier's body was only discovered the next day due to poor weather, according to The Guardian.
It is unclear which type of bear killed the musician. Officials launched an investigation into the incident, and killed a grizzly and black bear last week, The Guardian reported. The animals will be tested to determine if they killed Gauthier.
Toscani said Gauthier had long dreamed of going to the North, Le Parisien reported, and they had planned the trip for three years.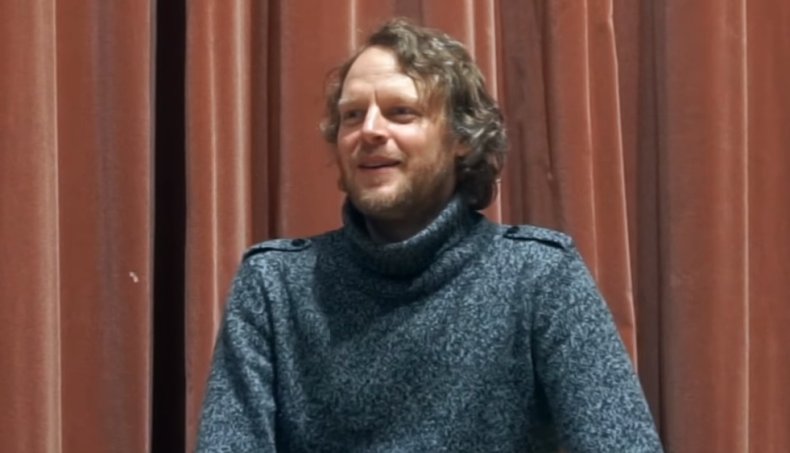 The pair met in the Antarctic Kerguelen Islands and "dreamed" of canoeing around 1,500 kilometers along the Mackenzie River from Fort Providence to Inuvik, their fundraising page stated.
Gauthier planned to record the sounds the pair encountered, while Toscani would take photographs. He planned to use the sounds to compose a piece with cellist Michèle Pierre. They hoped to showcase the music and photography at an installation in the Paris area.
The artist's partner, identified by her first name Laura, told Le Parisien he lived with his French parents in Canada until he was 19 years old before moving to France. "He had linked his passion for nature with that of music," she said according to a translation of Le Parisien.
"He was very ambitious" she said. "He operated a synergy between music and his adventurous side. This trip excited him so much. Unfortunately, it cost him his life."
Marc Feldman of the Orchestre Symphonique de Bretagne paid tribute to the artist on Facebook, and said he was "deeply saddened" by Gauthier's death.
"He was a sensitive, generous and talented man who had a lot of luck in his work and friendship," he wrote. "His work was faithful to his curious spirit, humble in front of the vast power and beauty of nature. First of all, he wanted to be transmitted by his music to the public his love and respect for nature.
"I am extremely happy to have known Julien. He brought me a sense of adventure, wonder and a rare intelligence. I'm gonna miss him terribly. We still had so much way to go together. Tonight we are thinking about his friend Laura, his father, Alain and all those he touched."
Megan Wohlberg, a spokesperson for Natural Resources Canada, told The Guardian such attacks are rare, with four fatalities in the Northwest Territories in the past two decades.
This article has been updated with information from the Northwest Territories Royal Canadian Mounted Police.