Is Julio Jones Done With the Falcons? Atlanta Receiver Misses Team Workouts, Removes Team Pics from Social Accounts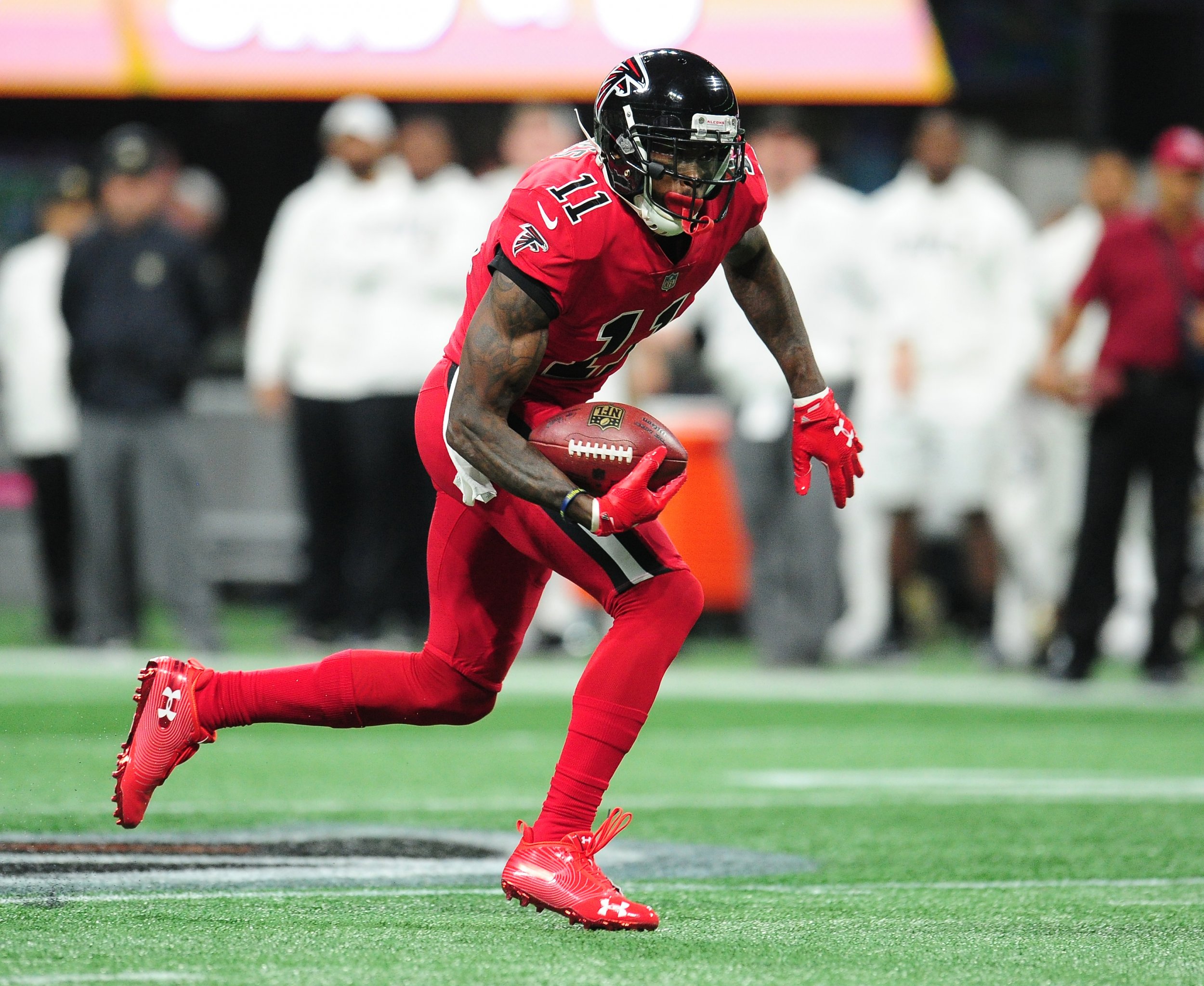 Julio Jones has fuelled speculation that his time in Atlanta might be nearing an end after deleting Falcons photos from his Instagram page.
According to multiple sources, the wide-receiver was not present when the team's off-season workouts officially began last week and he was expected to join his teammates this week. However, the 29-year-old did not show up when the Falcons took to the field on Monday, fuelling rumours of a rift between him and the organization.
ESPN reported a source as saying that Jones was missing because he had spent a day with Alabama players, having played for the Crimson Tide himself between 2008 and 2010. Meanwhile, the Falcons said the decision to delete the photos was simply down to Jones wanting a "fresh start" on social media.
However, Jones also locked his Twitter account, sending Falcons fans into panic mode, before restoring it to public a few hours later.
Despite reassurances from the Falcons, there have been rumours Jones is not entirely happy with his contract, although the speculation has never been publicly confirmed by his camp or the franchise.
The five-time Pro Bowler signed a five-year extension worth $71.2 million, $47 million of which is guaranteed, in August 2015 and has three years left on the deal, worth a combined $34.4 million.
At $14.5 million per year, Jones' average annual salary is lower than Pittsburgh Steelers' Antonio Brown, Tampa Bay Buccaneers' Mike Evans and Houston Texans' DeAndre Hopkins, who earn $17 million, $16.5 million and $16.2 million a year respectively.
During the off-season, Atlanta has focused on extending Matt Ryan's contract, given the quarterback has only one year and $19.2 million left on his deals. The Falcons are also understood to be looking at the possibility of extending the contracts of a number of other players, including Ricardo Allen, Jake Matthews and Grady Jarrett but, as per overthecap.com, they only have $1.98 million left of cap space available.
The Falcons have pick number 26 in the first round of the 2018 NFL Draft, which gets underway on Thursday in San Antonio.
Is Julio Jones Done With the Falcons? Atlanta Receiver Misses Team Workouts, Removes Team Pics from Social Accounts | Sports