Julius Caesar Mussolini: The Italian Far Right Has a New Darling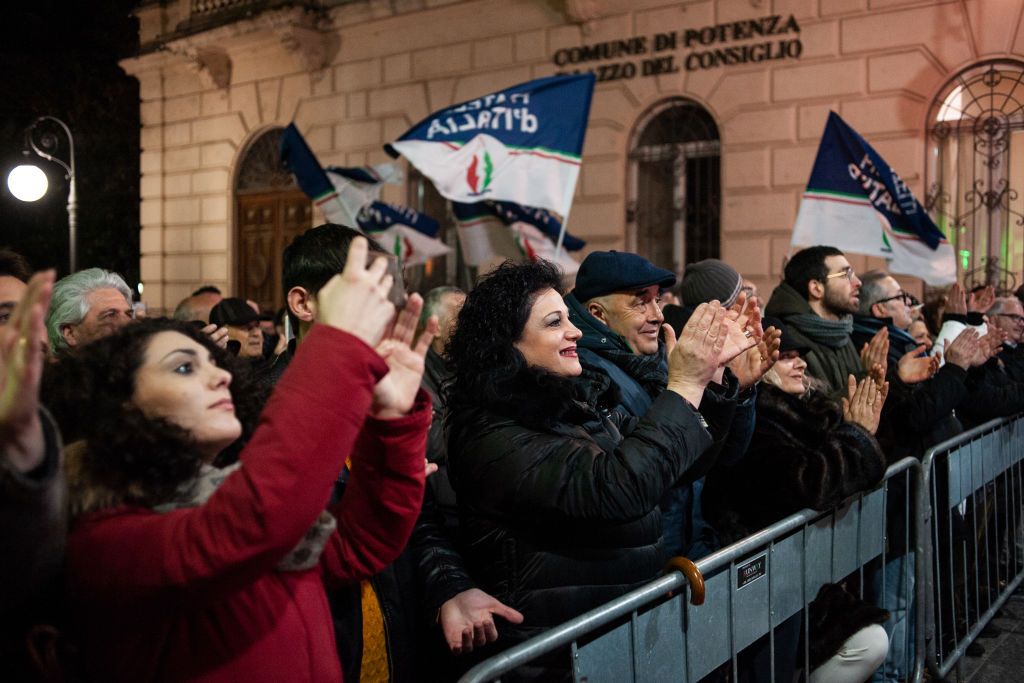 With populists already in power in Italy, one far-right party is hoping a new face with an old name—the great-grandson of the country's fascist dictator Benito Mussolini—could help it make gains in next month's elections.
Caio Giulio Cesare Mussolini (aka Julius Caesar Mussolini) will run for office as a candidate of the Brothers of Italy. The party previously campaigned alongside the far-right League party, the junior party in government with the anti-establishment Five Star Movement.
The 50-year-old former navy submariner told The Times of London that he would make his political debut campaigning on a hard-line anti-European Union platform, partially defending his great-grandfather's deeply controversial legacy.
"I share their ideas about retaking sovereignty, protecting our country and the family," Caio Mussolini said, talking of the Brothers of Italy Party. "Why spend €100 on a migrant, then peanuts on pensioners?"
Referring to Benito Mussolini's record, Caio Mussolini shared a view held by many in Italty regarding the dictator, who inspired Hitler and dragged the country into World War II: "There were a lot of good things and some mistakes," he said.
He went on to compare the wartime leader, who introduced a series of Nazi-inspired anti-Semitic laws to Italy, to a former British Prime Minister. "Tony Blair's backing for the war in Iraq was a crime, but the British don't attack him every day for this," he claimed.
Caio Mussolini has said voters should not judge him on his name. Formerly a representative for Italy's largest defense contractor, he has said, "My experience gives me a background in international relations."
Benito Mussolini's enduring reputation inside Italy remains complicated, though he is still praised in some quarters as a modernizer. As an indication of his continuing appeal, other descendants have had political success in Italy.
The dictator's granddaughter, Rachele Mussolini, is a city councillor in Rome. Her stepsister, Alessandra Mussolini, is an MEP for the Forza Italy party, which is fronted by former Italian Prime Minister Silvio Berlusconi. She was recently thrust into the international spotlight following a Twitter spat with Hollywood actor Jim Carrey.
Alessandra Mussolini tweeted that the Truman Show star was a "bastard" after he tweeted a drawing of the hanging corpse of Benito Mussolini, who, along with his lover Claretta Petacci, was lynched at the end of World War II in Milan by Italian partisans. Carrey, who has taken to drawing a series of political cartoons, captioned the image: "This is where facism leads."