Julius Jones Clemency Petition Reaches 6.5 Million Signatures Hours Before Execution
A Change.org petition calling for clemency for Julius Jones exceeded 6.5 million signatures just hours before the death row inmate was scheduled to be executed in Oklahoma.
Jones, who is Black, was accused of murder in the 1999 death of Paul Howell, a white man. Jones, who was 19 at the time of Howell's death, was convicted in 2002 and placed on death row.
Jones has said he is innocent. His case gained widespread attention after it became the focus of the 2018 documentary series The Last Defense.
As the date of Jones' scheduled execution drew closer, his family called upon Oklahoma Governor Kevin Stitt to grant him clemency. Jones' execution is expected to take place at 4 p.m. Central Time on Thursday.
Cece Jones-Davis of the Julius Jones Coalition launched the Change.org petition requesting that Stitt and the Oklahoma Pardon and Parole Board step in to block the execution from taking place.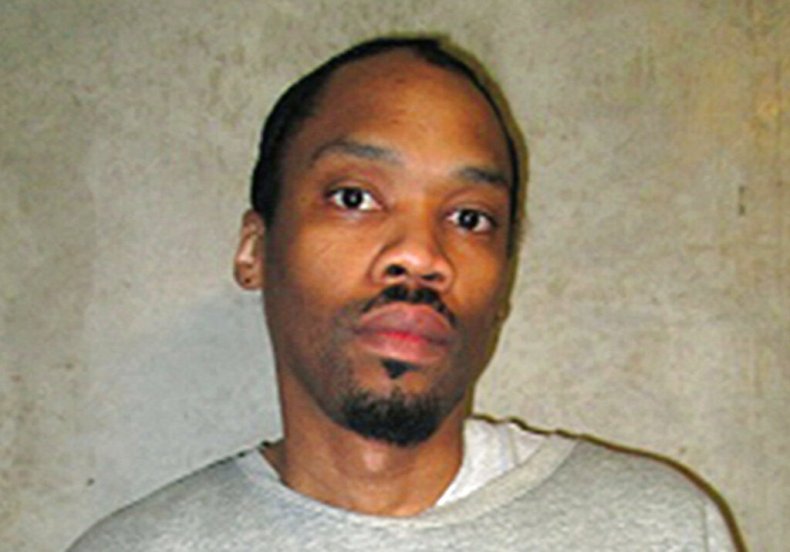 "When Julius Jones was 19-years-old, he was convicted of a murder he says he did not commit," Jones-Davis wrote in the petition summary. "I need your help to save his life."
A campaign called Justice for Julius has said that the case leading up to Jones' conviction was "riddled with odious racial discrimination" and that alleged racial slurs targeting Jones were used at the time of his arrest and during his trial.
"At the time of the crime for which he was convicted, Julius was a 19-year-old student athlete with a promising future, attending the University of Oklahoma on an academic scholarship," the petition says. "It is clear that Julius' lawyer did not adequately defend him, and that explicit racial bias played a significant role in the process."
Howell's family has said they believe Jones was the one who carried out the 1999 murder. Rachel Howell, his daughter, recently told CNN that Jones' family and legal team "want people to believe that Julius Jones is completely innocent, despite the overwhelming amount of evidence against him."
In early November, Jones spoke with the Oklahoma Pardon and Parole Board to request clemency ahead of his execution. The board voted 3-1 to grant him clemency and recommended he instead face life in prison without the potential for one day receiving parole, according to The Oklahoman.
After the board's vote, the final decision on whether Jones would be granted clemency fell to Stitt, whose office told the paper at the time it was aware of the board's decision.
Newsweek reached out to Stitt's office for comment but did not hear back before publication.
Update 11/18/21, 12:40 p.m. ET: This story has been updated with additional information and background.