Julius Jones Execution Halted by Oklahoma Governor Stitt, Gets Life in Prison Instead
Oklahoma Governor Kevin Stitt on Thursday stepped in to block the scheduled execution of Julius Jones, a Black man who has been on death row for nearly two decades.
Instead of being executed Thursday afternoon as expected, Jones will spend the rest of his life in prison without the possibility of parole, Stitt's office announced.
"After prayerful consideration and reviewing materials presented by all sides of this case, I have determined to commute Julius Jones' sentence to life imprisonment without the possibility of parole," Stitt said in a statement shared with The Oklahoman.
Jones was convicted in 2002 for the murder of Paul Howell, a white man who was killed in 1999. Jones was 19 at the time Howell died and has said he was not responsible for the man's death.
Jones' case attracted widespread attention in 2018 with the release of the documentary series The Last Defense. As the date of Jones' scheduled execution drew closer, his family and legal team called upon Stitt to step in and block it from taking place.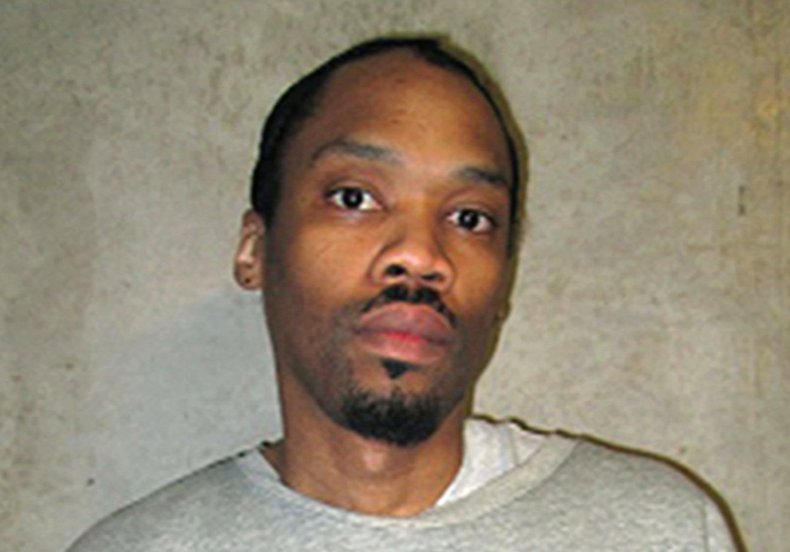 Howell's family has said they believe Jones is responsible for the 1999 murder. His daughter, Rachel Howell, recently told CNN Jones' legal team "wants people to believe that Julius Jones is completely innocent" despite what she described as an "overwhelming amount of evidence against him."
The Oklahoma Pardon and Parole Board earlier this fall recommended Jones' sentence be changed from the death penalty to life in prison with the possibility of parole and recommended Stitt grant him clemency.
Stitt's Thursday decision came just hours before Jones was to be executed.
Jones will not be put to death but will face "life imprisonment without the possibility for parole, on the condition that he shall never again be eligible to apply for, be considered for, or receive any additional commutation, pardon, or parole," according to a press release from Stitt's office.
Amanda Bass, one of Jones' attorneys, said in a statement shared with The Oklahoman that Jones' legal team was "grateful" for the governor's decision but expressed disappointment that Jones would not be able to seek parole in the future.
"Governor Stitt took an important step today towards restoring public faith in the criminal justice system by ensuring that Oklahoma does not execute an innocent man," Bass' statement said. "While we had hoped the Governor would adopt the Board's recommendation in full by commuting Julius's sentence to life with the possibility of parole in light of the overwhelming evidence of Julius's innocence, we are grateful that the Governor has prevented an irreparable mistake."
Justice for Julius, a campaign that has advocated for Jones and circulated a clemency petition that more than 6.5 million people signed ahead of Stitt's decision, posted video on social media showing Jones' supporters cheering after Stitt's decision was announced.
Newsweek reached out to Justice for Julius and to Stitt's office for further comment and will update this article with any response.