Julius Jones Preparing to Die As Family Holds Out for a Miracle
Julius Jones is preparing to die.
"He was still holding out hope, but he also was preparing himself," Kelli Masters, an attorney who spoke with Jones on Tuesday night, told Newsweek.
Jones, 41, is scheduled to receive the lethal injection at the state penitentiary in McAlester for the 1999 killing of businessmen Paul Howell at 4:00 p.m. CT (5:00 p.m. ET) on Thursday. He has maintained his innocence for more than two decades, alleging he was framed by the real killer who testified against him and was freed from prison after 15 years.
Jones' life could be spared if Oklahoma Gov. Kevin Stitt steps in to stop the execution. But Stitt has still not said whether he will accept the state's Pardon and Parole Board's recommendation to commute Jones' death sentence.
"We've done all that we can do. We still believe anything is possible and there could be a miracle, his life could be spared, but we're also preparing now to carry on the work," Masters, who represented Jones at a commutation hearing, said.
"I think we have to, at this point, take the governor's silence as he's not going to do anything and we need to prepare ourselves," she added. "We're still fighting, but we're turning our hearts towards his legacy."
In her call with Jones, a day before he lost his phone privileges, Masters said he sent his "compassion and sympathy to the Howell family for their loss and for their ongoing pain."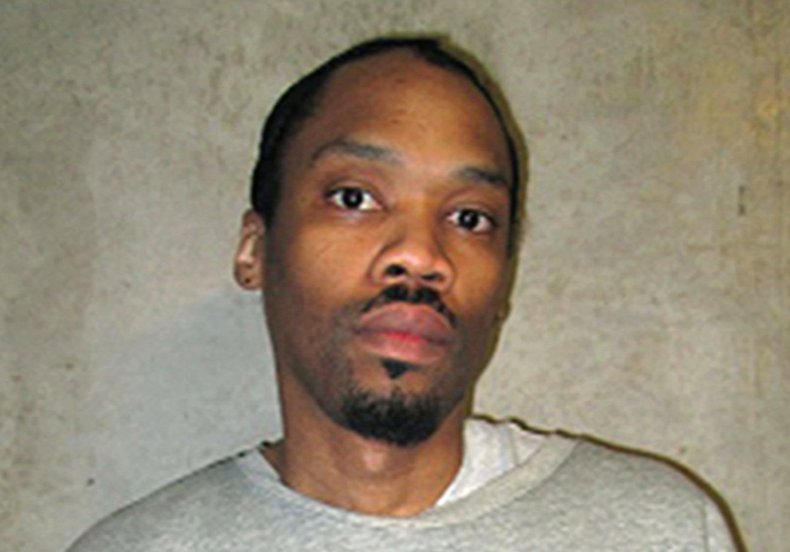 She said: "He extended so much gratitude for his supporters and everyone that has fought to see his life saved and he encouraged all of us to keep fighting for truth and justice, helping others and making a difference in other people's lives. He just wanted his life to matter, to make a difference. It was important to him to know that no matter what happened today, that continues."
She added that Jones wanted to inspire young men to avoid making the mistakes he made as a teenager. "He wants other young men to have hope that they can make good decisions and that can lead to a better future," Masters said.
"For those who find themselves wrongfully accused, whether the system has failed them, he also wants us to fight for them too."
She added: "I told him how much we loved him, and then his life mattered."
On Thursday, she's traveling to McAlester with others who have advocated for Jones. "Just to surround his family with love and support," she said.
With Jones' execution date looming, his family and supporters have repeatedly urged Stitt to grant him clemency. The parole board has twice voted to recommend his sentence be commuted to life in prison with the possibility of parole.
Stitt has also been urged to spare Jones' life by a growing chorus that includes celebrities, athletes and lawmakers from across the political spectrum.
"With Julius Jones's scheduled execution just hours away and despite two Pardon and Parole Board votes to recommend clemency for Mr. Jones based on evidence of his innocence, Governor Stitt has remained silent," Jones' attorney Amanda Bass said in a statement to Newsweek.
"Thousands of people across Oklahoma, the country, and the world have called on the Governor to prevent Oklahoma from executing an innocent man. Those supporting clemency for Mr. Jones span the political and religious spectrum and include dozens of prominent conservatives and Evangelical faith leaders.
"High school students in Oklahoma City walked out of their classrooms yesterday to express their horror that the state is poised to commit an irrevocable injustice. The Governor promised he would carefully consider everything presented to him and would issue a decision after meeting with Mr. Jones's lawyers and the victim's family.
"Our hope is that the Governor will ensure that this execution does not go forward given the many concerns about the execution process and Mr. Jones's case."
Jones' case received renewed attention after was profiled in The Last Defense, a documentary series produced by actress Viola Davis that aired on ABC in 2018. Since then, a petition calling for Jones' life to be spared has amassed more than 6.5 million signatures.
If Jones' execution goes ahead, he will be the second Black man put to death since Oklahoma recently ended a six-year moratorium on executions imposed after a series of flawed lethal injections.
Witnesses said John Marion Grant, 60, vomited and repeatedly convulsed on October 28 after the sedative midazolam was administered during a procedure that experts described as "botched," but the Department of Corrections said was carried out "without complication."
The governor's office did not respond to Newsweek's requests for comment.