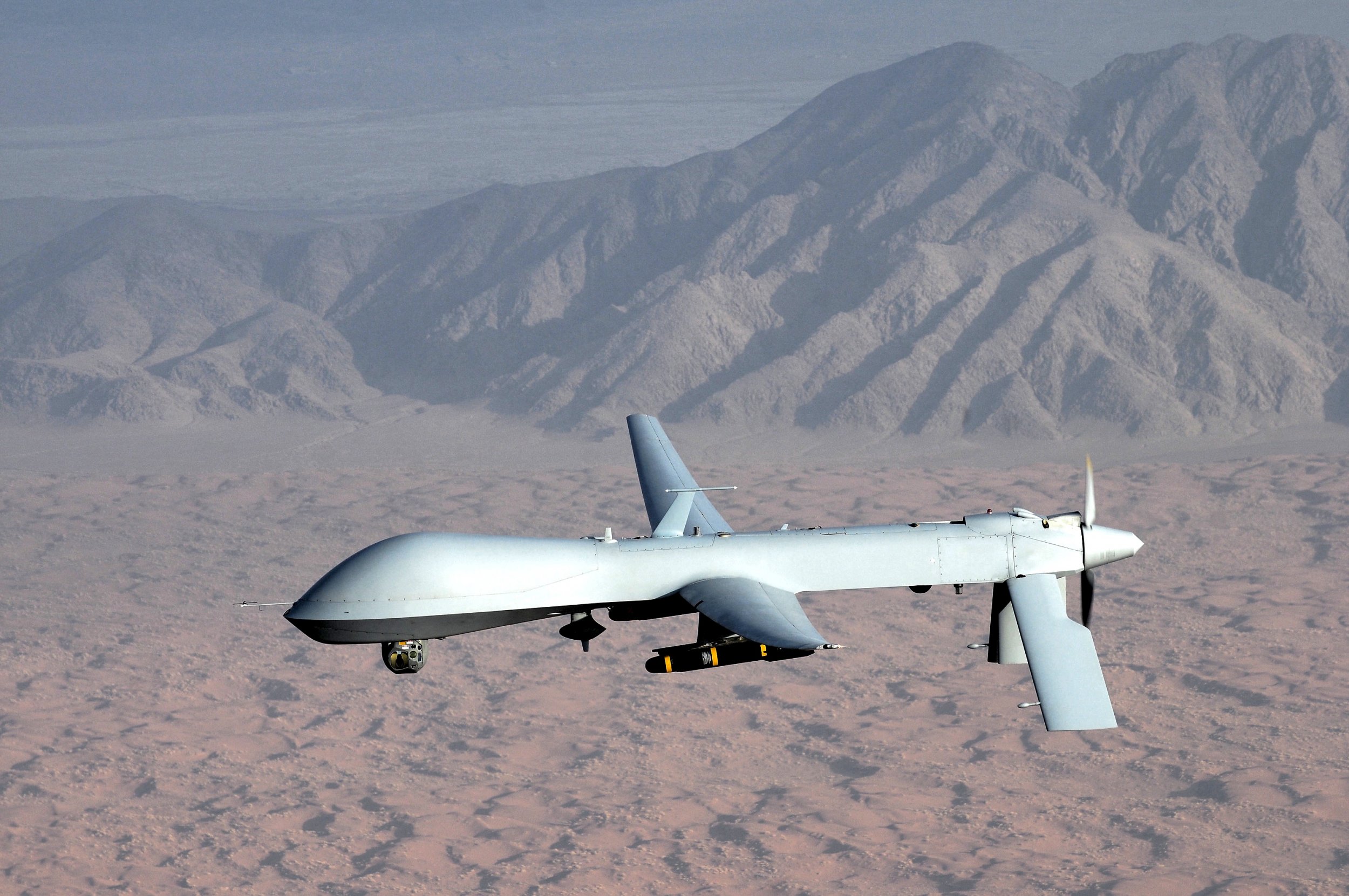 American drone strikes killed hundreds of people in Afghanistan, Yemen and Somalia in July, according to a report by the Bureau of Investigative Journalism, a London-based nonprofit. The TBIJ produces monthly reports about highly secretive U.S. drone operations around the globe as part of its goal to provide the public "with the knowledge and facts about the way in which important institutions in our society operate, so that they can be fully informed citizens."
Pakistan
There were no reported U.S. strikes in Pakistan in July. This lull follows a steady pattern of two to three strikes per month. February was the only other month in 2015 in which no strikes occurred.
The absence of strikes may be due to a lack of targets. The Pakistani army's continued offensive in tribal areas has reportedly pushed Taliban fighters across the border into Afghanistan.
Afghanistan
The U.S. increased its drone operations in Afghanistan last month with 17 reported strikes, about the same number of strikes for the year up until July. The July strikes killed at least 216 people, which is the largest casualty rate of any month this year.
The increase in strikes could be attributed to Afghan security forces' struggle to fend off the Taliban and ISIS insurgencies. Not only is desertion among Afghan soldiers and police a concern, according to The New York Times, but the casualty numbers for Afghan forces have surpassed rates that the previous U.S. commander advising the army deemed unsustainable. As of mid-July, nearly 4,100 Afghan security forces have been killed and approximately another 7,800 wounded, up more than 50 percent from the first half of 2014.
Yemen
As a civil war continues to rage, three U.S. drone strikes occurred in the country and killed at least 11 people, many of whom were suspected members of Al-Qaeda.
Somalia
Over the course of a few days in the latter half of the month, six U.S. strikes took place, an "unprecedented frequency of attacks," according to the TBIJ. One of those strikes killed at least two people, while the death toll from the other five strikes remains unreported. Somali and U.S. officials told The Associated Press that a senior commander and other Al-Shabab militants were among those killed in one of the strikes.
The Los Angeles Times reports that the influx of strikes indicates a shift in U.S. policy toward directly aiding African peacekeepers in their fight against the Al-Qaeda-affiliated Al-Shabab. "Up until now, we've focused strikes on high-value targets," an unnamed U.S. military official told the Times. "These strikes were launched to defend forces on the ground."
Patrick Barnes, a spokesman for the U.S. military's Africa Command, said the strikes were conducted "in defense of [African Union Mission to Somalia] forces under imminent threat of attack."