July Was the Hottest Ever on Record, NOAA Announces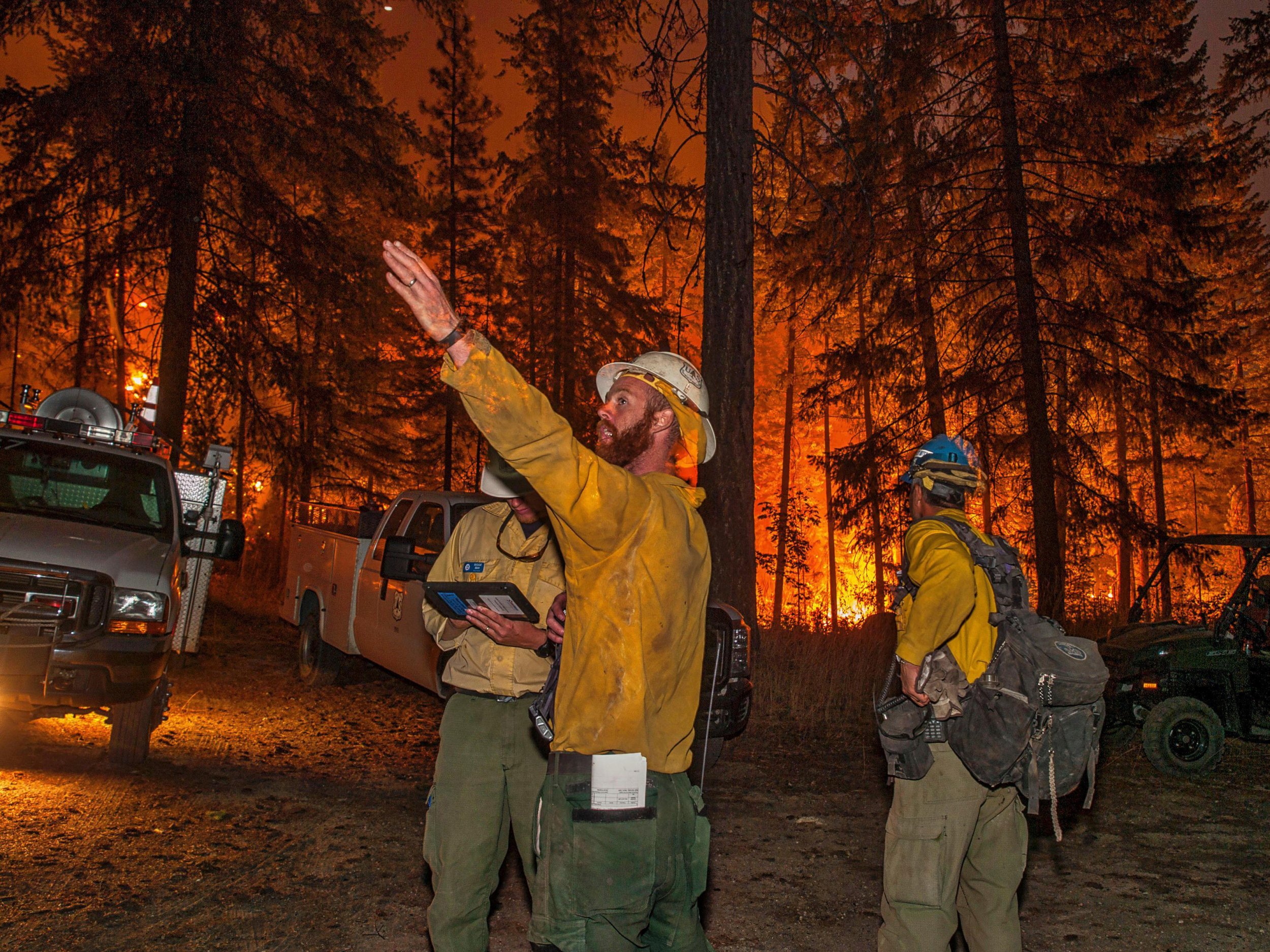 The National Oceanic and Atmospheric Administration on Thursday announced that this past July was the hottest on planet Earth since records began 136 years ago.
NOAA found that the combined average temperatures for land and ocean surfaces across the globe last month was 61.86 degrees Fahrenheit—fully 1.46 degrees Fahrenheit above the global average for all of the 20th century. That's 0.14 degrees Fahrenheit more than the previous global record, set in 1998.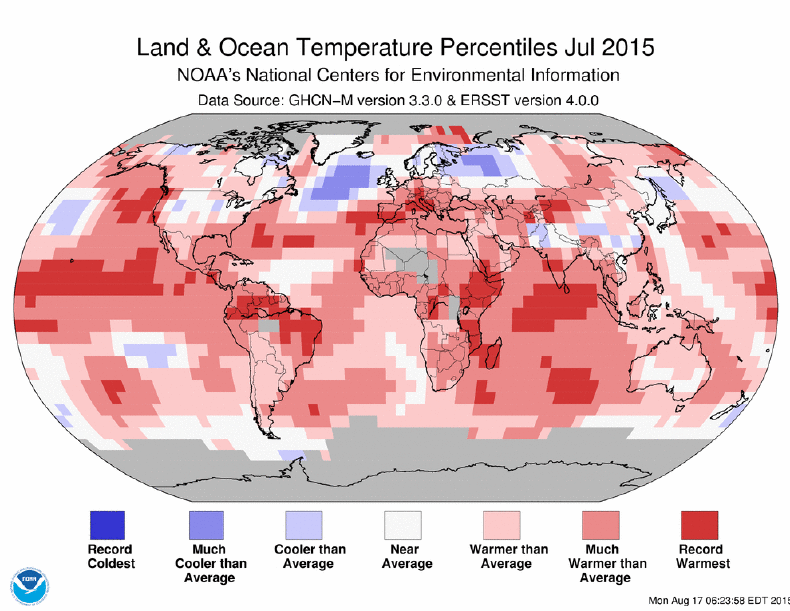 In the U.S., those record tempuratures aggrevated drought and primed Alaska, California, and the Pacific Northwest for wildfires. The number of acres in Alaska that have burned so far this year is the second most ever burned in the state, NOAA said.
July temperatures are now increasing at an average rate of 1.17 degrees Fahrenheit per century, NOAA says.
The first seven months of 2015 also set a new record: They were the hottest first seven months of any year on record, beating the standard set in 2010. Combined average tempuratures from January to July of this year were 1.53 degrees Fahrenheit higher than the 20th century average, according to NOAA.