'Religious' Claim by Doctor Accused of Female Genital Mutilation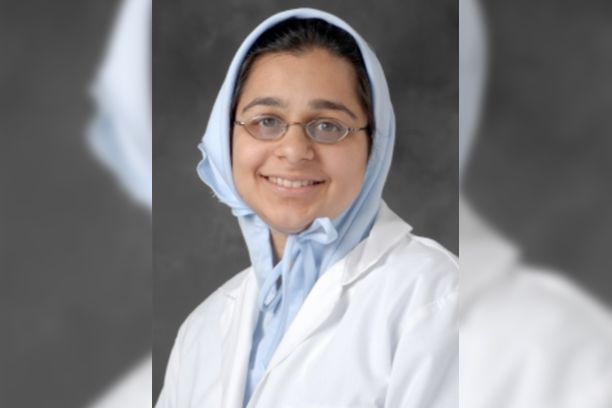 The lawyer for a Michigan doctor accused of performing female genital mutilation said in court her client was performing a religious practice.
Dr. Jumala Nagarwala, a 44-year-old emergency room physician, was officially charged on Monday with mutilating the genitals of two 7-year-old girls from Minnesota. Shannon Smith, the lawyer for Nagarwala, has denied that she cut the girls, saying instead that the doctor performed a religious procedure that did not involved cutting.
According to a criminal complaint filed last Thursday, Nagarwala is accused of cutting clitoral skin off the girls. Although the complaint identified several other children who may have been at risk, she is only facing charges related to the two girls.
During a detention hearing for Nagarwala on Monday, Assistant U.S. Attorney Sarah Woodward told the court that the doctor performed FGM after work hours at a Livonia, Michigan clinic. She added that there is no documentation of the alleged procedures, which was performed free of charge. The defense attorney said Nagarwala removed mucous membrane from the girls' genitals without cutting. It was then placed on a gauze pad and given to the family members for burial, Smith said. "This is part of the culture," she said, adding that is was also religious. Woodward said prosecutors "disagree strongly with the characterization of what she was doing."
The United Nations Population Fund (UNFPA), which runs programs to reduce rates of FGM around the world, has said: "No religion promotes or condones FGM."
On Monday, U.S. Magistrate Judge Mona Majzoub said there is "clear and convincing evidence that [Nagarwala] poses a danger to the community." Nagarwala, who is considered a flight risk, was ordered to be jailed without bond while awaiting trial. She was arrested on Thursday at Detroit Metropolitan Airport while trying to catch a flight to Nairobi, Kenya.
Related: How to end female genital mutilation in Egypt
FGM is a cultural practice that involves removing parts of the female genitalia for ritual, rather than medical, reasons. The procedure is usually performed on young girls to "cleanse" them and quell future sexual impulses. While often mistakenly associated strictly with Islam, the practice is performed by Christians and Muslims. It's primarily performed in a band of countries across east, central and west Africa, and also exists in Yemen and Indonesia and is believed to be prevalent in parts of India and Russia. In the U.S., there are half a million women and girls at risk of being forced to undergo FGM, the Centers for Disease Control and Prevention estimates.
Nagarwala's case is the first to be brought in the U.S. under a federal law criminalizing the practice. Under the 1996 law, it is illegal to both perform the practice in the U.S. and to transport a girl out of the U.S. to undergo the procedure. Currently, 24 U.S. states have additional laws against FGM. A man who was originally from Ethiopia named Khalid Adem was deported earlier this year after serving 10 years in prison for using scissors to perform FGM on his 2-year-old daughter. Adem was the first person to be criminally convicted in the U.S. for FGM, but his conviction came under Georgia's state law.
"I'm very glad to see this law that we really worked hard for 20 years ago finally being used. I think there's a lot more practice of FGM in this country and it's just underground," says Jessica Neuwirth, founder of Donor Direct Action, a global women's rights group that runs an anti-FGM fund. "Cases like this really send a strong message to communities to make them more aware that the law exists, that the law can be used, it is an effective deterrent."
She adds: "In this case, the girl was from Minnesota. She traveled across state lines. Minnesota has a state law against FGM and Michigan doesn't. I don't know how much of a conscious decision that was, but it wouldn't surprise me if it was a factor."
Nagarwala is part of the Dawoodi Bohra community, an Islamic sect originally from India that has a mosque in Farmington Hills, Michigan. In 2016, a man belonging to the Dawoodi Bohra community was the first person to be imprisoned over FGM in Australia.
In the criminal complaint against Nagarwala, the two girls said they were brought to Detroit for a "special girls' trip" and were told they had to go to the doctor because "our tummies hurt." One of the children is quoted in the complaint as saying that Nagarwala "pinched" her on the "place [where] she goes pee" and that she was told not to say anything about the procedure. A doctor who later examined the girl said that her genitals "are not normal in appearance," and that parts of them had been altered or removed, according to the complaint.
Although Nagarwala is a doctor at the Henry Ford Hospital, the alleged cutting did not take place there. "We would never support or condone anything related to this practice," a spokesperson told Newsweek. "The doctor has immediately been placed on administrative leave."
If convicted, Nagarwala faces 10 years to life in prison. Nagarwala will be back in court next week for a preliminary exam.
Neuwirth says parents "need to be educated. They need to know, first and foremost, that this is a dangerous, harmful practice that serves no purpose, that's in any way legitimate. Some people just practice tradition without reviewing it in any critical way."