'The Jump': Beth Tweddle is the Latest Star Forced to Exit Channel 4 Reality Show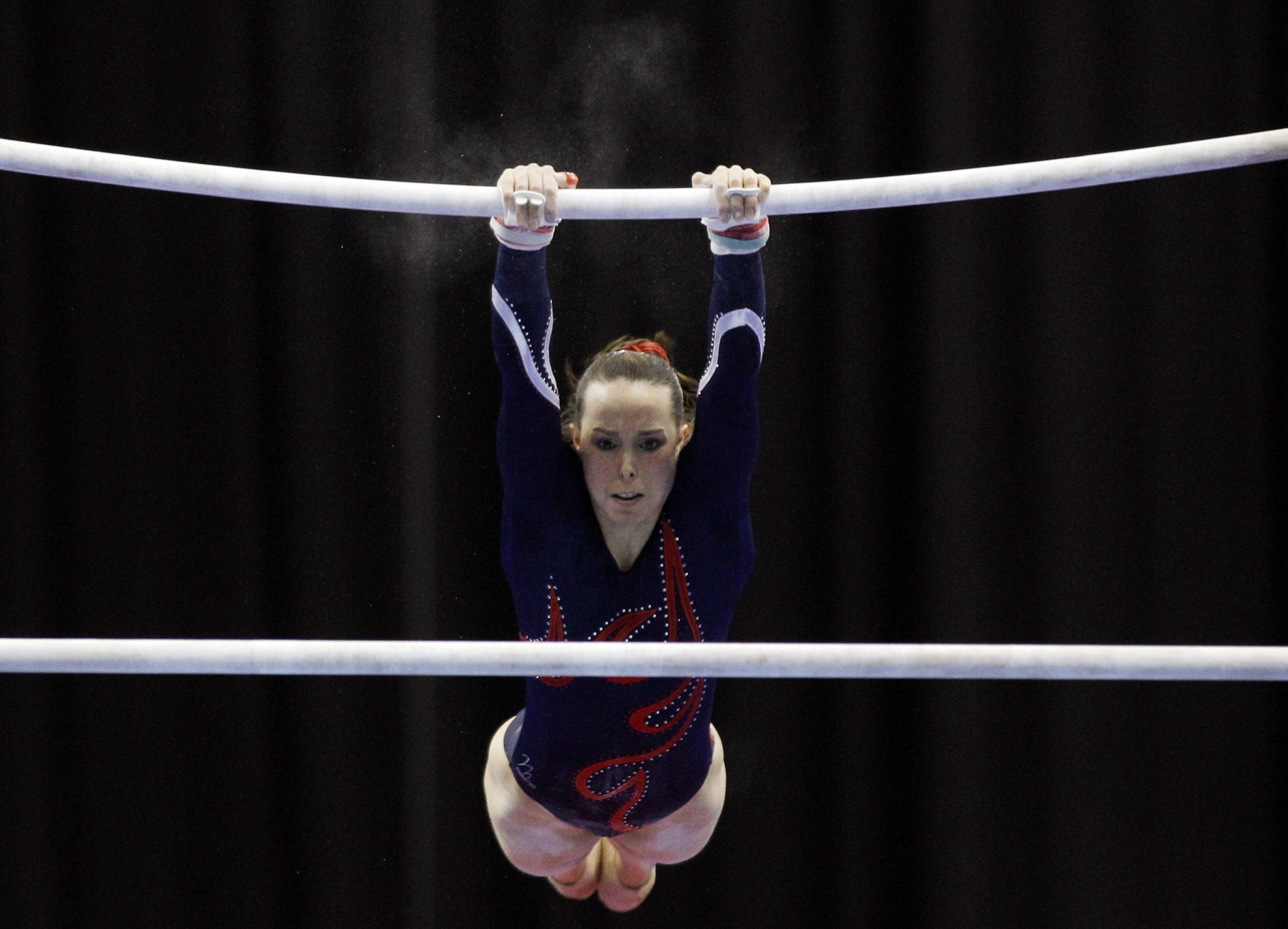 Channel 4's celebrity ski jumping show The Jump suffered the latest in a series of painful blows at the weekend, as former Olympic gymnast Beth Tweddle was forced to pull out with a potentially serious back injury.
Tweddle is reported by The Independent to have sustained a fall in practice for the show, necessitating a neck brace and a visit to hospital.
One incident could be put down to bad luck. But Tweddle is the show's third contestant to be hospitalized in the past two weeks.
Rebecca Adlington, Britain's swimming gold medallist from the 2008 Beijing Olympics, was first to exit when she dislocated her shoulder on a bad landing.
Then Tina Hobley, formerly of Holby City, then pulled out having dislocated her elbow in training.
Those accidents prompted Eddie "The Eagle" Edwards, who finished last for Britain in the 1988 Winter Olympics ski jumping competition in Calgary, Alberta, Canada, to issue a warning to producers of the show.
Edwards told The Mirror: "They [the producers] have got to look at ways to make it safer for the celebrities or someone is going to pull the plug on the show. They won't be able to afford the insurance cover on these guys.
"I've always been worried that without the proper training there is a real risk of a career-threatening accident. I've always told them to watch out because these guys have jobs and if we treat them badly they are not going to be able to do those jobs."
Channel 4 released a statement saying: "All events are planned with thorough health and safety procedures in place and the competitors safety is always of the utmost importance.
"There will always be an element of risk when competing in winter sports but all competitors undergo rigorous training and instruction with health-and-safety experts present. No competitor is cleared to take part unless the trainers deem their ability as proficient."
Made in Chelsea star Mark-Francis Vandelli and former Eastender Sid Owen both missed out on Sunday's live show with injuries sustained in training, though both remain in the competition.