First 'Jump Force' DLC Confirmed to Be Kaiba, Update Roadmap Released
Now that the anime/manga-inspired fighting game Jump Force has released, what does Bandai Namco have planned for future updates, including DLC? Bandai Namco announced the roadmap for Jump Force updates late Thursday night, which includes the identity of the first DLC fighter.
If you have been following DLC leaks and rumors surrounding the game, then the first Jump Force DLC character isn't that much of a shock.
Seto Kaiba is coming to Jump Force in May, along with two unannounced characters. Hailing from the Yu-Gi-Oh! series, Kaiba is Yugi Muto's rival who wants to take the title of King of Games. Using his trusted Blue Eyes White Dragon, Kaiba uses the strength of his monsters to overpower his opponents. Since Yugi Muto's special is summoning Slifer the Sky Dragon, it's likely that Kaiba will be able to summon Obelisk the Tormentor, the second Egyptian God card.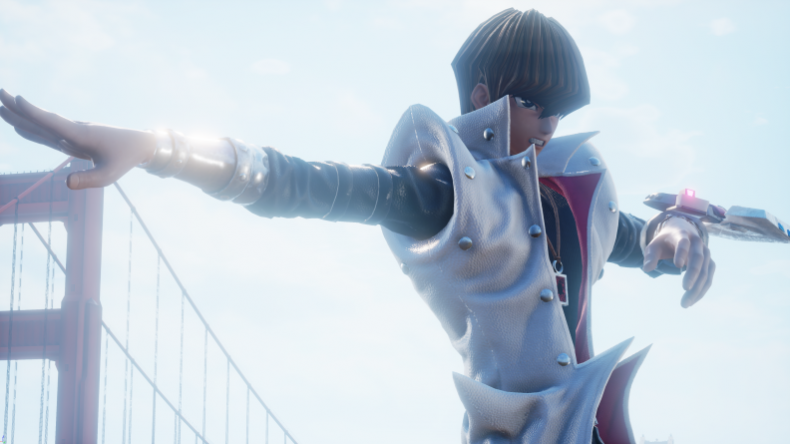 As for updates, more avatar costumes are on the way to customize your character - something we took issue with in our review - as well as new online events called Link Mission and Raid Bosses.
Here's the official roadmap of updates and DLC coming to Jump Force.
April 2019
Free Update

Clan feature
Vertex event
New avatar costumes
May 2019
Free Update

Online Link Mission
Raid Boss Event
New stage: World Tournament Stage

Paid DLC

Seto Kaiba and two other playable characters
Avatar costumes and skills
June 2019
Free Update

Arena event
New avatar costumes
July 2019
Free Update

Tournament event
New avatar costumes
August 2019
Free Update

New avatar costumes
New stage: Valley of the End

Paid DLC

Three new playable characters
Avatar costumes and skills
All paid DLC will be included in the Jump Force Fighters Pass for $29.99 and can also be purchased individually. Additional DLC and updates are planned for Jump Force beyond August, so be sure to check back for more details.
In February, a data miner found the code for fighters within Jump Force that included Kaiba. With the official reveal, the rest of the leak feels more legitimate. Here's who else the data miner found, along with the franchise they belong to:
Biscuit ( Hunter x Hunter)
All Might (My Hero Academia)
Bakugo (My Hero Academia)
Madara Uchiha (Naruto)
Law ( One Piece)
Buu (Dragon Ball)
Toshiro Hitsugaya (Bleach)
Grimmjow (Bleach)
Jump Force is available now for PS4, Xbox One and PC.
What do you think of the upcoming updates and DLC? Are you excited to see Kaiba as the first DLC fighter? Let us know in the comments section below.