'Jump Force' Release Date Confirmed; Ryo Saeba and Kenshiro Join Roster
Bandai Namco finally revealed the release date for its upcoming fighting game, Jump Force, and released a new trailer featuring two new roster additions.
Fans of Shonen manga will be able to hop into Jump Force starting Feb. 15 on PS4, Xbox One and PC. Previously, Bandai Namco had only specified a February release window.
To mark the Jump Force release date announcement, Bandai Namco released a new trailer featuring Ryo Saeba from City Hunter and Kenshiro from Fist of the North Star as the latest fighters coming to the game.
Check out the latest Jump Force trailer featuring Ryo Saeba and Kenshiro below.
The City Hunter manga follow Ryo Saeba, a private detective who solves crimes in Tokyo. "City Hunter" is the name of an underground jack-of-all-trades business founded by Ryo. In the new Jump Force trailer, Ryo Saeba uses various firearms to fight: pistols, shotguns and even a missile launcher.
Fist of the North Star takes place in a world after nuclear war plunged civilization into ruin. Survivors fight amongst themselves for supplies, food and water. Kenshiro is the main protagonist, trying to take down some of the regimes found across the land.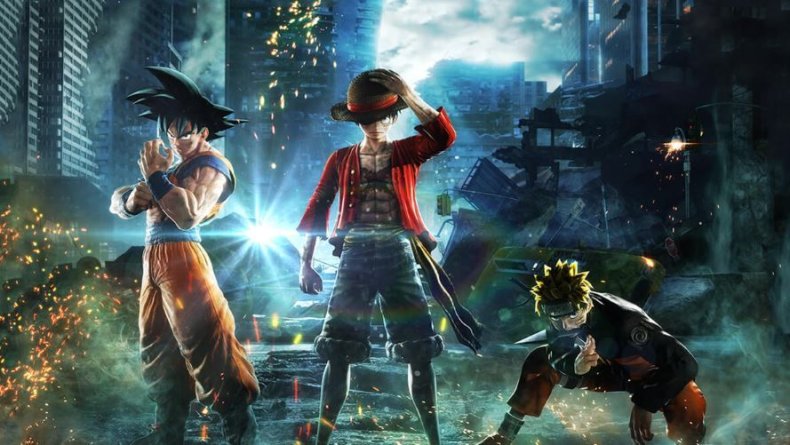 Ryo and Kenshiro joins a roster that includes more than 20 other fighters. Currently, the roster includes Yugi Muto, Goku, Vegeta, Frieza, Luffy, Naruto, Ichigo, Rukia, Aizen, Sasuke, Sanji, Sabo, Blackbeard, Zolo, Yusuke and Toguro from YuYu Hakusho, Killua, Gon, Kurapika and Hisoka from Hunter x Hunter, Pegasus Seiya and Dragon Shiryu from Saint Seiya.
What do you think of the new additions to Jump Force? Who do you want to make an appearance in the fighting game? Let us know your thoughts in the comments section below.