'Jump Force' Roster: Every Character in the Game
The next big fighting game of 2019 is Bandai Namco's Jump Force , the three-on-three fighter that brings the heroes and villains of the Shonen Jump universe into the real world for lots of anime fighting action.
Bandai Namco confirmed that Jojo's Bizarre Adventures characters Dio and Jotaro were the last of the game's base roster reveals, leaving the cast of heroes and villains at 40. However, if your favorite Jump character didn't make the cut, Bandai Namco will offer nine additional fighters as DLC , which will be part of the season pass or purchased separately when they are released. Once Jump Force drops, more details on post-release content will follow.
Players will be able to create their own fighter and customize them with apparel from the various Jump series as well as create their own move lists using the attacks from the heroes of the game. Here's a synopsis of the Jump Force story.
"The lines that separate our world from the JUMP world have been blurred, with evil forces spilling into the real world to rule over humanity. The greatest heroes known to manga/anime including Goku, Luffy, Naruto, as well as many others to be announced, must join together to triumph over the forces of evil seeping in from the JUMP world."
Here are all the confirmed characters in Jump Force separated by their franchise. Note, Light Yagami and Ryuk from the Death Note series were confirmed to be included in Jump Force 's story, but not playable, so they are not a part of this list.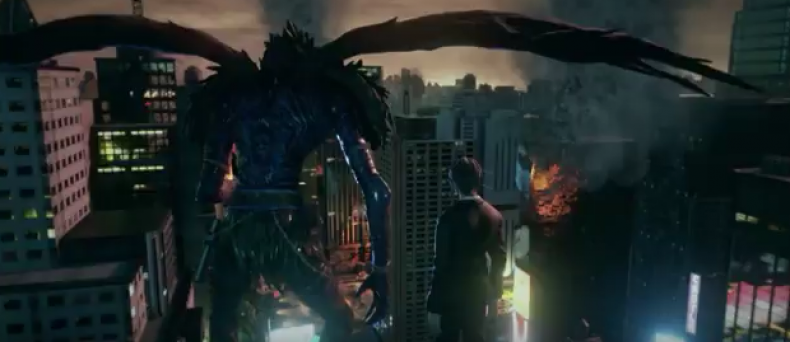 Dragon Ball
Goku
Vegeta
Frieza
Cell
Piccolo
Trunks
Naruto
Naruto
Sasuke
Kakashi
Gaara
Boruto
Kaguya
Dragon Quest
One Piece
Luffy
Zoro
Blackbeard
Sanji
Sabo
Boa Hancock
Bleach
Ichigo
Rukia
Aizen
Renji Abarai
Hunter x Hunter
Black Clover
My Hero Academia
Yu Yu Hakusho
Saint Seiya
Pegasus Seiya
Dragon Shiryu
Rurouni Kenshin
Yu-Gi-Oh!
City Hunter
Fist of the North Star
Jojo's Bizarre Adventures
Jump Force releases on February 15 for PS4, Xbox One and PC.
Are you excited for Jump Force ? When the DLC fighters are released, who do you want to see added? Let us know in the comments section below.