A new Jump Force update rolled out for PS4, Xbox One and PC continues Bandai Namco's efforts to stabilize its latest fighting game.
Version 1.05 released March 6 so be sure to check if you are running the latest version as it brings some game stability and UI changes.
Here's the full patch notes for Jump Force version 1.05: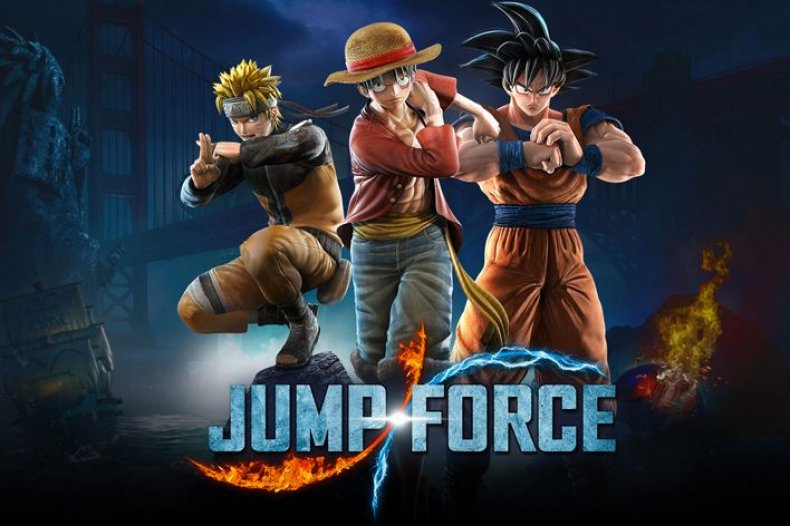 Jump Force 1.05 Patch Notes
Improved operation stability.
Improvement of the visibility of the awakening gauge of battle UI.
Prohibition to places that can not be skipped by event skip function Add UI.Improvement of cursor movement on character selection screen. Move the cursor to the leftmost character on the screen with the direction key "up" and move the cursor to the rightmost character on the screen with the direction key "down."
Along with the above general improvements, Bandai Namco also informed players of future updates, which includes continued shortening of load screens and improved lobby functionality.
Here are the what Bandai Namco plans to improve in Jump Force in the future.
Short load time.
Improve and adjust battle.
Improve online/offline lobby function.
Other requests from customers for improvement.
This latest Jump Force update isn't as bulky as version 1.04 which saw changes to certain characters like Ichigo and Gon to give the game more balance among fighters.
Fans of Jump Force should not expect frequent updates that balance characters. Updates such as version 1.05 are going to be more common ad Bandai Namco tries to address some of the lingering issues with the game.
Shortened load screens should be a priority. As we stated in our review it made playing through the story a chore. Couple that with the inability to skip cutscenes and it just took much longer than it should have.
Jump Force is available now for PS4, Xbox One, and PC.
What do you think of the latest update to Jump Force? What do you think needs improving? Let us know in the comments section below.