'Jump Force' Update: Version 1.04 Balances Characters and Adds New Costumes
The latest update for Bandai Namco's Jump Force i s out and brings with it more costumes to purchase and character balances to a handful of the fighters.
Version 1.04 rolled out Thursday night and Friday morning. While it's not as significant as the last update that brought shorter load times to the game, it's still good to see that Bandai Namco is trying to make Jump Force better post-launch.
The Jump Force roster includes 40 characters, and the latest update balanced only five of them. But players who use those characters often can expect to see some significant changes.
Ichigo Kurosaki from the Bleach series is arguably one of the best characters in Jump Force - taking the top spot on early tier lists - but version 1.04 nerfed his support attack. Instead of launching two attacks, Ichigo will now only perform one, giving opponents a better chance to counter.
Ryo Saeba, Gon, DIO and Shiryu were also affected by the latest Jump Force update in a variety of ways. If you want to check out the details on what was changed, check out the full patch notes for Jump Force version 1.04 below.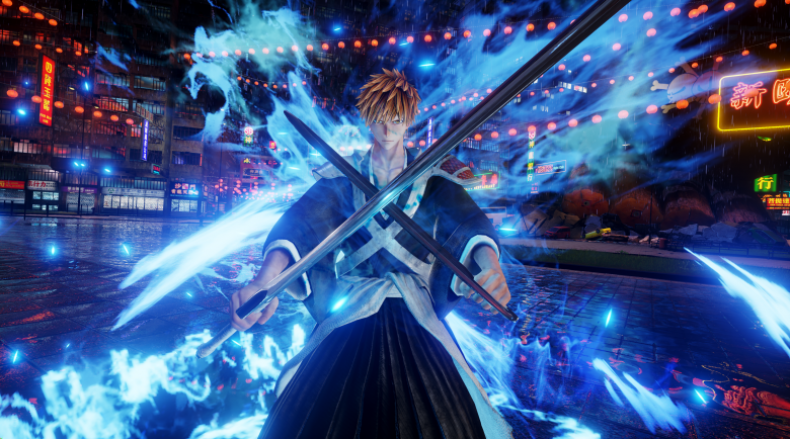 General Notes:
Improved game stability.
Added 27 purchasable costumes at Shop Counter.
Character balance adjustments
Battle adjustments details:
Adjusted Ryo Saeba's Double Rocket Launcher's homing performance.
If later Double Rocket Launcher was activated while former Double Rocket Launcher's bullet is in the battle, the former's bullet explodes.
Adjusted Ryo Saeba's Throw against a male character.
He throws the opponent further.
Adjusted Ichigo Kurosaki's Piercer of Heavens: Moon Fang Cross Blast's homing performance .
Adjusted tracking time and homing performance.
Adjusted Ichigo Kurosaki's support attack "Piercer of Heavens".
His support attack: "Piercer of Heavens" only launches 1 attack instead of 2 attacks.
Adjusted behavior on DIO's Checkmate's additional attack.
Adjusted opponent's knock-back distance after additional attack is hit.
Adjusted Shiryu's Rising Dragon Punch 's behavior on hit.
Shortened Shiryu's recovery time after the attack hits.
Adjusted homing performance on Gon's down smash (max charge).
Shortened opponent's block stun against Rush 1, 2 and Heavy 1
Jump Force is available now for PS4, Xbox One and PC.
What do you think of this latest update? Which of the new costumes are you interested in? Let us know in the comments section below.