Juncker: Refugees at Risk of Freezing to Death as Winter Approaches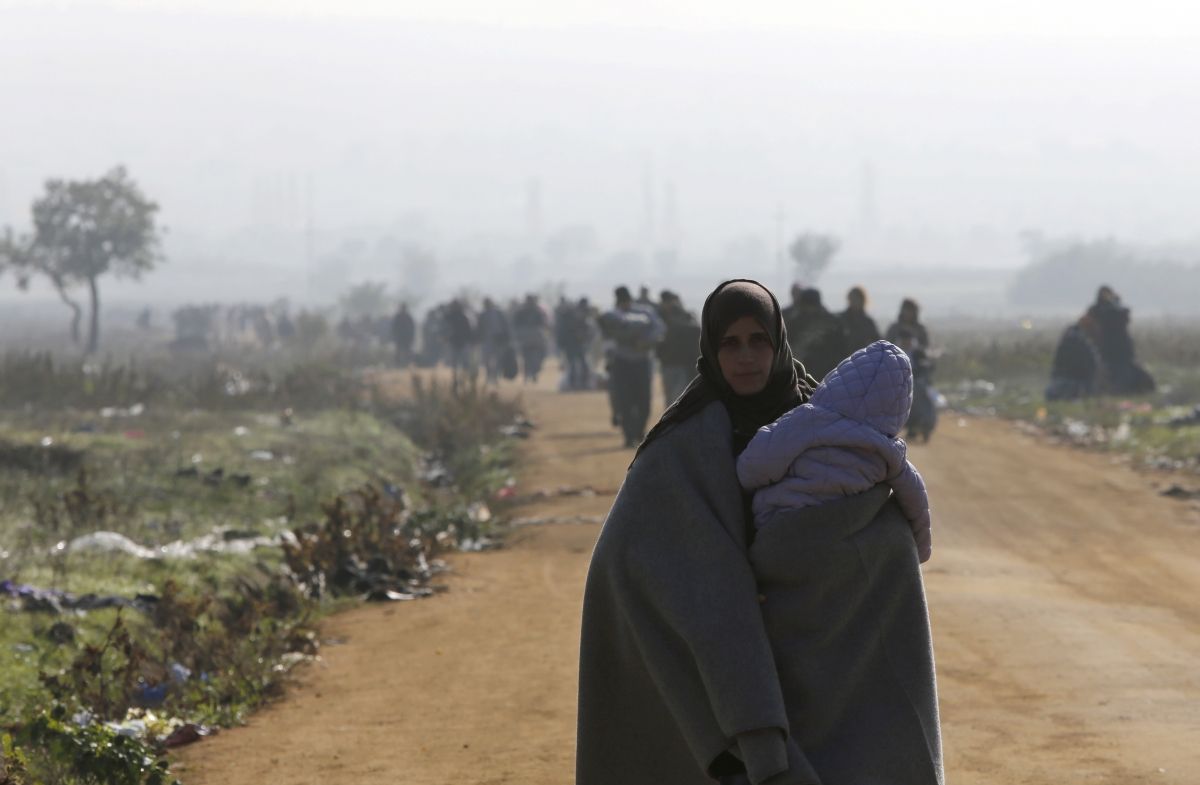 The president of the European Commission, Jean-Claude Juncker, warned on Sunday that thousands of refugees are at risk of freezing to death in Europe as winter approaches.
Juncker made his comments to the German newspaper Bild am Sonntag as EU leaders gathered in Brussels to come up with a plan to manage the record numbers of refugees and migrants entering Europe.
"Every day counts," Juncker said in the interview. "Otherwise we will soon see families in cold rivers in the Balkans perish miserably."
On Sunday, leaders from the European Union and neighboring Balkan states agreed on a 17-point plan to help deal with the flow of refugees, including making 100,000 new places in reception centers available.
Half of the 100,000 new reception center places will be in Greece, while the rest will be opened in countries further north, along the route to Germany. All of the facilities will be opened with the assistance of the U.N. refugee agency. The leaders also agreed that the EU border agency Frontex would increase its activities on the Greek-Macedonian border to ensure that those trying to cross would be registered.
After the summit, which Juncker chaired, he told reporters: "The immediate imperative is to provide shelter. It cannot be that in the Europe of 2015 people are left to fend for themselves, sleeping in fields."
However, the summit was overshadowed by bickering among EU leaders, who blame each other for not responding to the crisis adequately. Viktor Orban, the Hungarian leader, demanded an end to Europe's open border policy while Alexis Tsipras, the Greek prime minister, criticized the lack of "responsibility" from other states.
The Slovenian prime minister, Miro Cerar, warned that the EU will "start falling apart" if it fails to take concrete action to tackle the refugee crisis within the next few weeks. Boyko Borisov, the Bulgarian Prime Minister, said Bulgaria would close its borders if Austria and Germany decide to close theirs.
More than 680,000 people have arrived in Europe by sea this year, according to the International Organization for Migration (IOM), fleeing war zones and poverty in the Middle East, Africa and Asia.
Aid agencies have already warned that winter is likely to compound the suffering of Europe's latest refugee influx. Conditions on the Greek islands have deteriorated, with the ground becoming wet and children sleeping exposed to the elements, while the IOM has warned that the colder weather will see people choosing alternative routes through the Western Balkans and getting stuck on dangerous mountain passes.