European Commission President's Call For EU Spy Service Sparks Debate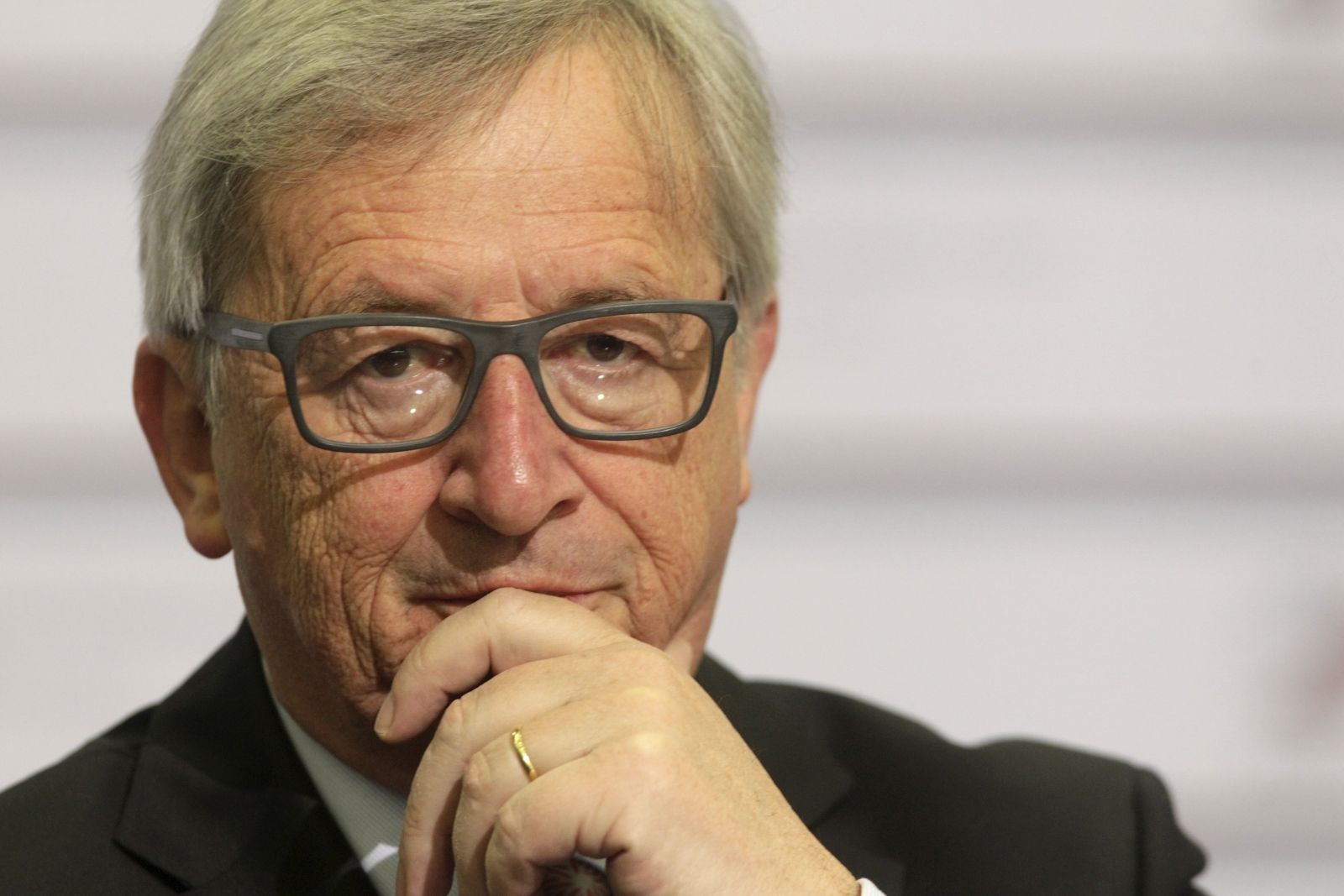 When Jean-Claude Juncker, the president of the European Commission, called for the EU to have its own secret service, he triggered two debates in the intelligence community: the first about increasing espionage in the corridors of Brussels and Strasbourg, the second about the clash, as Europe grows ever more integrated, between national and supra-national loyalties.
Juncker's call followed reports that the German foreign intelligence service (BND) was spying on allies and passing information on high-ranking EU officials, the Élysée Palace and the French foreign ministry to America's National Security Agency (NSA). The NSA's use of a foreign service came as no surprise to intelligence insiders. "The NSA cleverly exploited the BND and the BND was a willing partner," says Matthew Dunn, a veteran agent of the British Secret Intelligence Service turned spy novelist. "Most EU powers spy on each other, primarily, but not exclusively on intra-EU economic issues."
Juncker said that the 28 EU commissioners, the executive arm of the European Union, had discussed setting up an EU spy agency. "At a college meeting I said that the European Commission should have a secret service because the agents are here. I do not know if German agents are active here. This will have to be sorted out by the Germans, including parliamentary authorities, and we will see."
The EU is a target-rich environment, and not only for its own member states, says intelligence expert Edward Lucas, author of The New Cold War. "The Russians can find out what the EU is planning on energy security, a matter of huge interest to them."
The priority, says Lucas, should be spy-catching and deterrence, known as counter-intelligence. "Counter-intelligence is a mixture of clever police work and good housekeeping. The EU certainly needs to do that. Counter-intelligence would screen people in sensitive positions and monitor hostile attempts to recruit them. The EU could also do better on keeping its electronic communications secure."
There are parallels with other supra-national organisations such as Nato and the United Nations. Nato does not have a clandestine spy service, but the Nato Office of Security (NOS) is responsible for counter-intelligence and ensuring the security of intelligence shared between member states. The United Nations headquarters around the world are continuously targeted by member states' intelligence services, with spies often operating under cover as diplomats. The UN has a Department of Safety and Security, but it mainly focuses on protection of officials.
Juncker's call for an EU spy agency was surprising because its work could be directed against the EU's own members as well as hostile foreign powers, says David Galbreath, professor of international security at the University of Bath. "Whose intelligence is being protected in an EU spy agency?" An EU counter-intelligence agency which aimed to protect EU states and EU institutions against external interference could be feasible, but not if it targeted member states. "If the counter-intelligence is to protect the European Commission against the intelligence agencies of the member states themselves it is difficult to see where a mandate would come from."
EU member states have different national interests and that is reflected in their intelligence operations, says Dunn. "There are mutual and occasionally overlapping interests to bring foreign intelligence agencies together on certain issues, but there are no hard and fast alliances."
In addition, says Dunn, every officer of an EU intelligence service would be asked – or ordered – by national officials to report back to the intelligence service of his home nation. "It is impossible to imagine an intelligence officer from a sovereign nation being asked to report to a trans-national entity and not report his findings to his own country. If a German intelligence officer was seconded to the EU service and it transpired that France was spying on Germany, would he not tell his home country?" To keep such information secret would render him liable to harsh penalties under German law, even prosecution for treason.
Perhaps aware that he has opened a Pandora's box, Juncker is now back-tracking. "He was speaking in jest," says Natasha Bertaud, a spokeswoman. "Evidently the Commission does not have and will not have a secret service." But the issues that were raised – those of espionage, intelligence sharing and, most of all, national loyalties in an age of supra-national institutions will only deepen.