The second season of The Handmaid's Tale is less than a month away, and nothing says "spring" like the physical and psychological torture of women.
On Wednesday, Hulu dropped a new trailer for the show that featured all that and more.
From the first few seconds, we learn that June/Offred (Elisabeth Moss) made it out of the Commander's home and that Serena Joy Waterford (Yvonne Strahovski) is not happy about it. The next 90 seconds or so get a little wild, and if Season 2 delivers what this trailer promises fans should expect even more horror, violence and pain come April 25.
Here are five of the most notable moments from the new trailer.
Nick protecting his baby
Perhaps it was a shock to some fans when they heard Nick (Max Minghella) tell June in this trailer: "I'm trying to keep you alive. You, and our baby."
That's right, June is pregnant, remember? Well, she's supposedly pregnant. In the fifth episode of Season 1, she took a pregnancy test that came up positive after she slept with Nick. Since then, her pregnancy has largely been cast aside and none of the trailers show June with a baby bump. So is she truly pregnant, or did the test get it wrong?
In Margaret Atwood's 1985 book, we never get confirmation that June is pregnant with Nick's child, though she does believe it's true. (And there was no pregnancy test taken.) If June is truly pregnant in the series, things aren't looking so good for that baby—there's no baby bump or baby shot in any of the promos.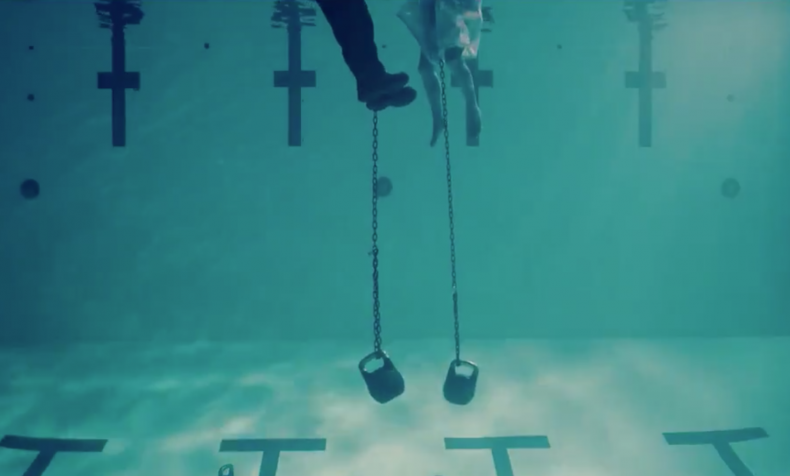 The swimming pool
The Handmaid's Tale going for a cult vibe in Season 2, at least according to the chilling moment of two people being weighed down in a swimming pool. What's interesting about this shot is it shows both a man and a woman being dragged down into the water—could this be the fate of the Commander and Serena?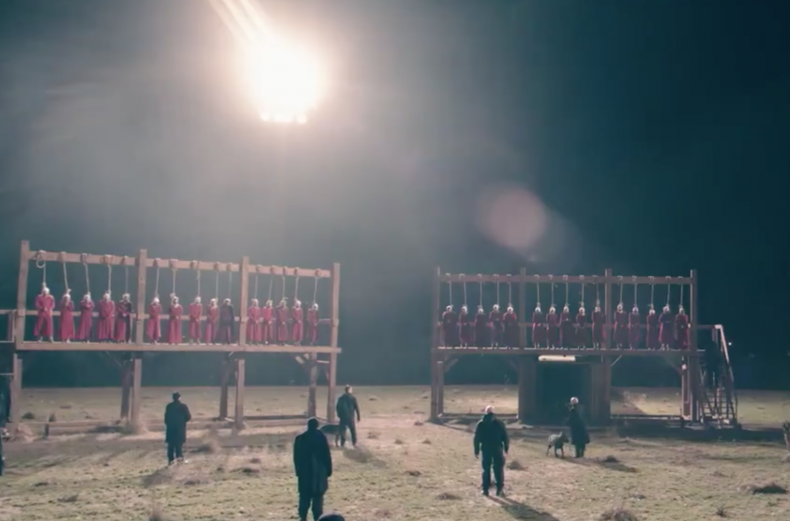 The handmaids in nooses
Yes, definitely getting a cult vibe! We don't know what Aunt Lydia (Ann Dowd) has in store for these poor handmaids, but it has something to do with "the pain of [God's] judgment." Fun!
Still, last month Dowd hinted to Newsweek that Aunt Lydia will "go to her dying breath" for the handmaids in Season 2, so maybe everything works out just fine—depending on who you ask.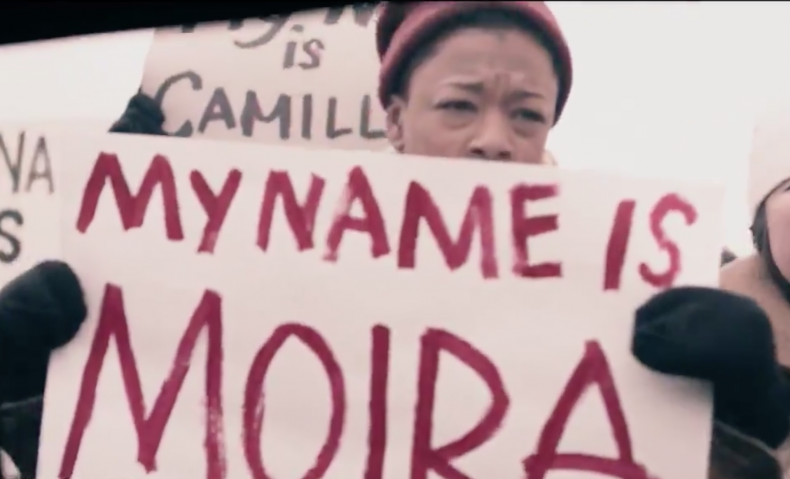 Moira protesting
We knew Moria (Samira Wiley) wouldn't be living a life of luxury just because she made it to Canada as a refugee. But this shot of her, and many others, protesting and banging on cars felt particularly poignant, coming just one week after the March for Our Lives protests against gun violence.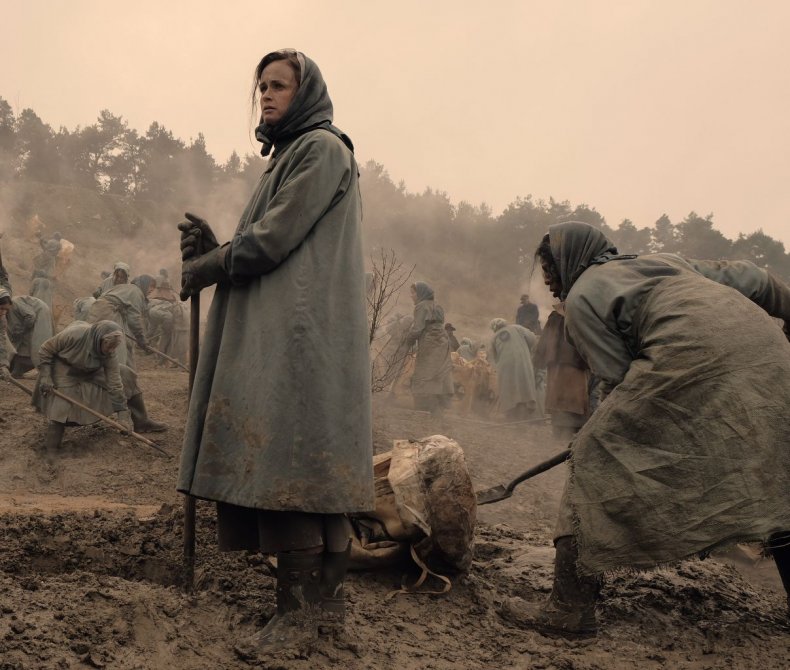 Emily/Ofglen in the colonies
Finally, proof that Alexis Bledel's character, Emily/Ofglen is alive! As many suspected, it looks like she was sent to the colonies, the contaminated regions of the country where prisoners are sent—mentioned but never seen in Atwood's novel. We see in this trailer that Janine (Madeline Brewer) is there, too.
So basically, everyone's happy and doing just fine in The Handmaid's Tale Season 2. Catch the first two episodes of the season on Hulu on April 25, and then new episodes every Wednesday.