A group of brave Australian expeditioners in the South Pole voluntarily plunged into the freezing Antarctic waters Thursday to mark the solstice.
The scientists took the dive as part of a traditional celebration of the winter solstice in the Southern Hemisphere. While North America, Europe and the rest of the world north of the equator are enjoying the summer solstice, in Australia, Antarctica and the rest of the world's southern half, the days are finally starting to last longer.
"Midwinter is really important for us in Antarctica because it means the return of the sun, and there will only be a few short months till we get to go home to our family and friends," Rebecca Jeffcoat, leader of the researchers at Australia's Casey Station in Antarctica, said in a video released by the team.
In outside temperatures of -22 degrees Celsius (-7.6 degrees Fahrenheit), the team sawed a hole in the thick ice and prepared to take a dip in the water, which was a comparatively balmy -2 degrees Celsius (28.4 degrees Fahrenheit). One researcher wore a pizza costume and struggled to get his head underwater, while the crust got tangled around his neck.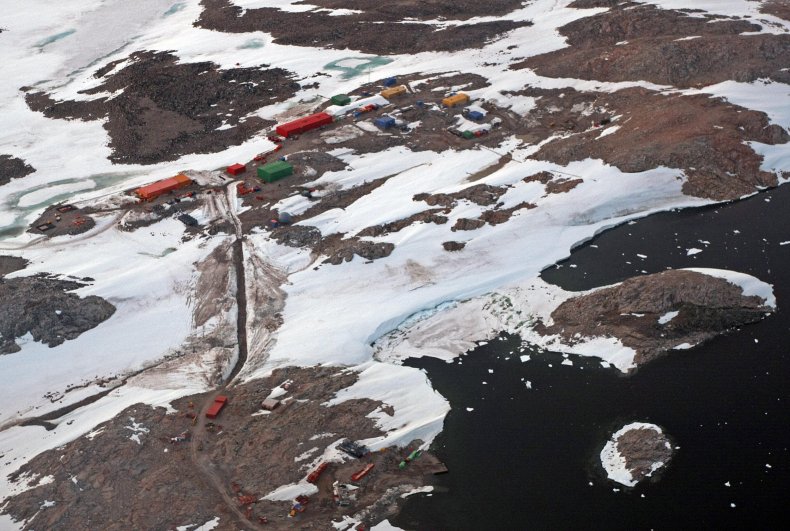 The team also marked the day with an exchange of handmade gifts, prepared in the months prior, as well as performances that included a midwinter play and songs. Scientists stationed at Australia's two other Antarctic research bases and in subantarctic Macquarie Island also participated.
The winter solstice in Australia and Antarctica usually occurs on June 22 but can occur between June 21 and 23, while the summer solstice comes between December 21 and December 23. The winter solstice is the day of the year with the least daylight hours, and the summer solstice has the most.
Curiously, because the Earth orbits the sun in an elliptical path, not a circular one, and because the Earth is off-center on its axis, the summer solstice has neither the earliest sunrise nor the latest sunset, according to Australia's national geoscience body. Similarly, the winter solstice does not have the latest sunrise nor the earliest sunset.