'The Jungle is Finished' in Calais: What Happens to Refugees Now?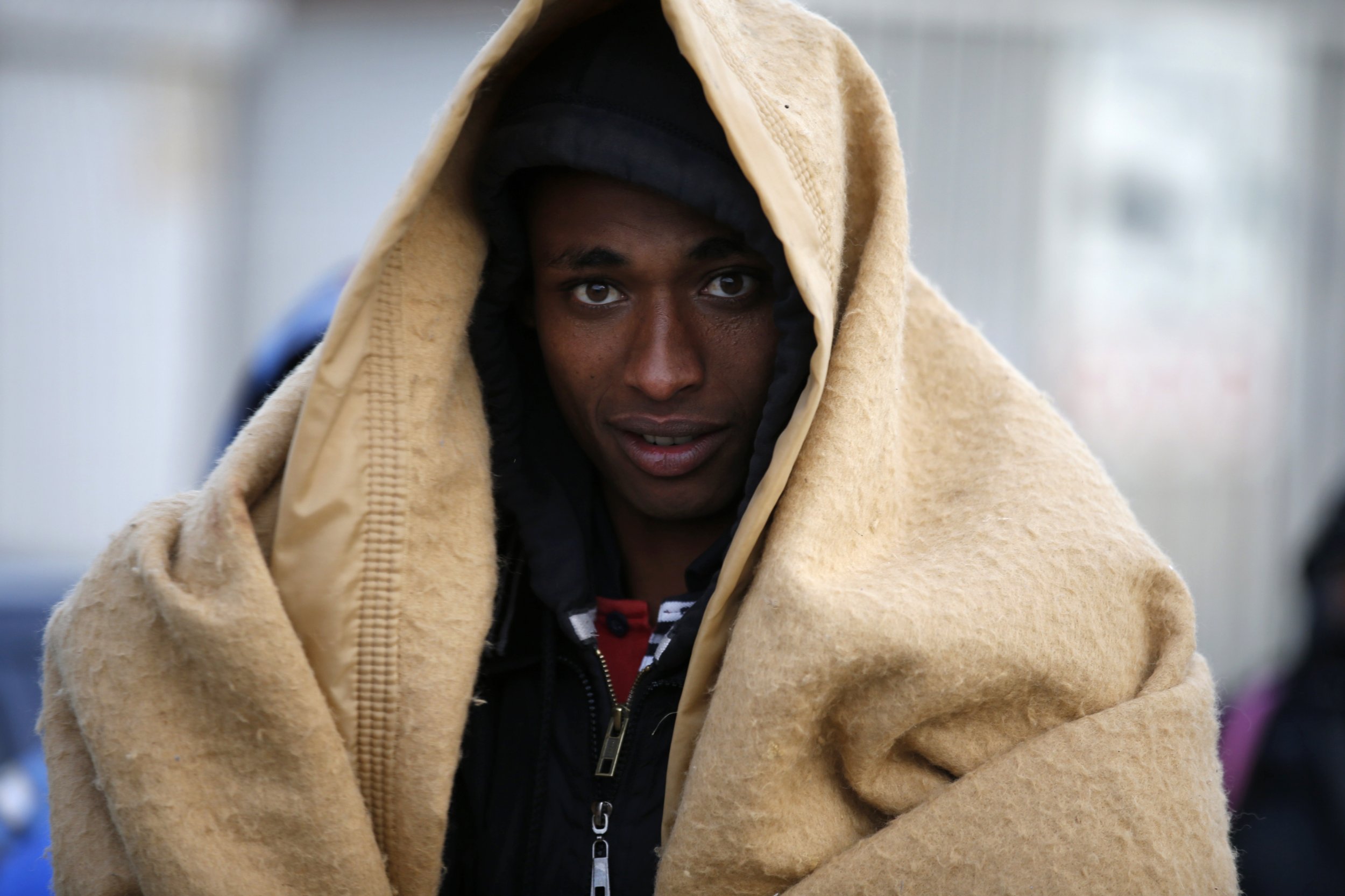 Late on Wednesday morning, a group of migrant women marched down a dirt road in "The Jungle," a sprawling refugee camp in Calais, France, a northern town not far from the United Kingdom. "Please, please help us," the women shouted. "Why you don't want us? Tell us the reason!"
For two days, French authorities had been closing the camp, trying to resettle the migrants in a smattering of towns until they can evaluate their asylum cases. Some will be eligible, but others will likely be expelled.
As the women approached a police station, the French security forces seemed to ignore them. Minutes later, something else caught their attention: Nearly half the camp was in flames. The women rushed back toward their tents, trying to gather what little they owned. It's unclear who set the fires, but the authorities believe it was arson. Either way, the refrain among migrants—both those who wanted to leave and those angry about the camp's demolition—had become one of resignation: "The Jungle is finished," some told me, "there is no more."
Calais is just an hour and a half from the British port city of Dover, and many migrants are hoping to seek asylum in the U.K. Not only do more of them speak English than French, but Britain's asylum laws are less stringent than France's. Many migrants also have had a tense experience with French citizens. In Calais, for instance, many restaurants and cafes won't serve them, let alone give them jobs, and protests have erupted in towns where France plans to send these asylum seekers.
The tension in Calais isn't new; there has been some form of temporary refugee shelter in the area since the early 1990s, often in deplorable conditions. Many French politicians have talked about finding a better solution. But nothing happened. That is until early 2016, when French President François Hollande announced plans to eventually to close the Jungle in part due to pressure from conservative lawmakers in the lead up to an election year.
There were more than 6,000 migrants living in the camp. But as of Friday evening, authorities were reportedly down to the last couple of hundred migrants, some who have yet to be processed and others who were refusing to go to French reception centers and instead still trying to find a way to the U.K.
Yet the manner in which France demolished the camp created controversy. Even as Calais Mayor Natacha Bouchart expressed concerns about refugees refusing to comply with the authorities, she admitted that closing it in a matter of days had created problems. French authorities reportedly posted signs announcing the impending demolitions last week, and on Monday, they went tent to tent to alert the migrants they had to pack up and register. Almost all signs, however, were posted in French and the gendarmerie guards mostly speak only French, which nearly half of all the migrants don't understand. Only a few signs and announcements were translated into Arabic, and an official interpreter for Ethiopians in the camp complained that most migrants were not aware of when the demolition was taking place.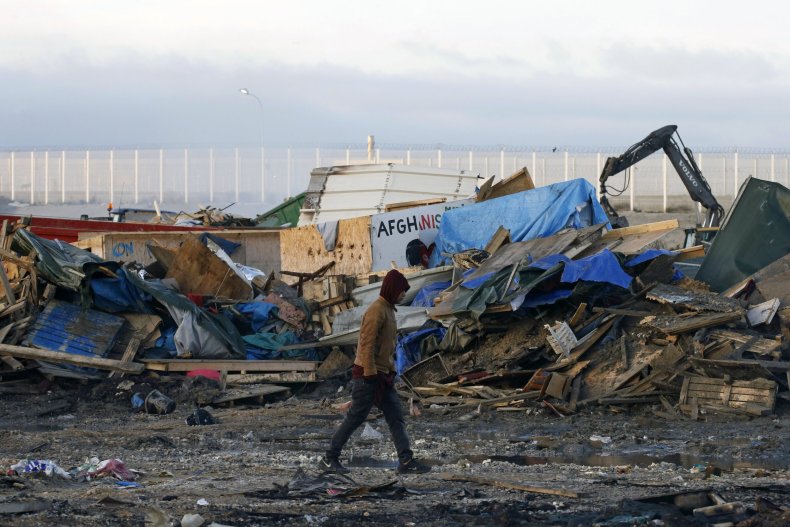 During the fires, the gendarmerie created a human barricade in front of the tented area, blocking migrants from re-entering their homes. Some migrants lost their papers to the flames, which will make it harder for them to seek asylum.
The camp's demolition also imperiled hundreds of unaccompanied children and teens, according to official volunteer services including Secours Catholique. Many of these kids slept on the train tracks and dirt trails in the camp on Wednesday night, after their tents had burned.
French authorities say at least some of these children may be permitted to go to the U.K., if they have relatives there. One Afghan teen I met won't be so lucky. He was wandering around the camp, looking for someone who spoke French to help him register to move across the channel. But as a volunteer explained he wasn't eligible (he has no family in the country), his face fell. "Even if I am a minor?" he asked. "Why are they doing this?" We had no answers for him.
Some migrants will be more fortunate than others. Who gets asylum depends on which countries are interpreted by French immigration authorities to sufficiently "qualify" as an area with legitimate reasons for residents to flee. Ethiopians, Eritreans and Syrians, for instance, have a marginally better chance than other groups such as Sudanese and Afghans. That said, seeking asylum is still extremely difficult for all groups in France.
Yet the allure of European asylum remains. As my taxi pulled away from the camp, I saw a group of migrant women pulling suitcases toward the smoldering Jungle. The driver turned to me, incredulous: "What are they going towards? There's nothing left." But these were newcomers. Their treacherous journey had begun long ago. Smugglers had promised them hope in the Jungle, a new life. Minutes down the road, they would find nothing more than the tent's city's scorched remains.