Senior Female Doctors Slam U.K. Government Gender Pay Analysis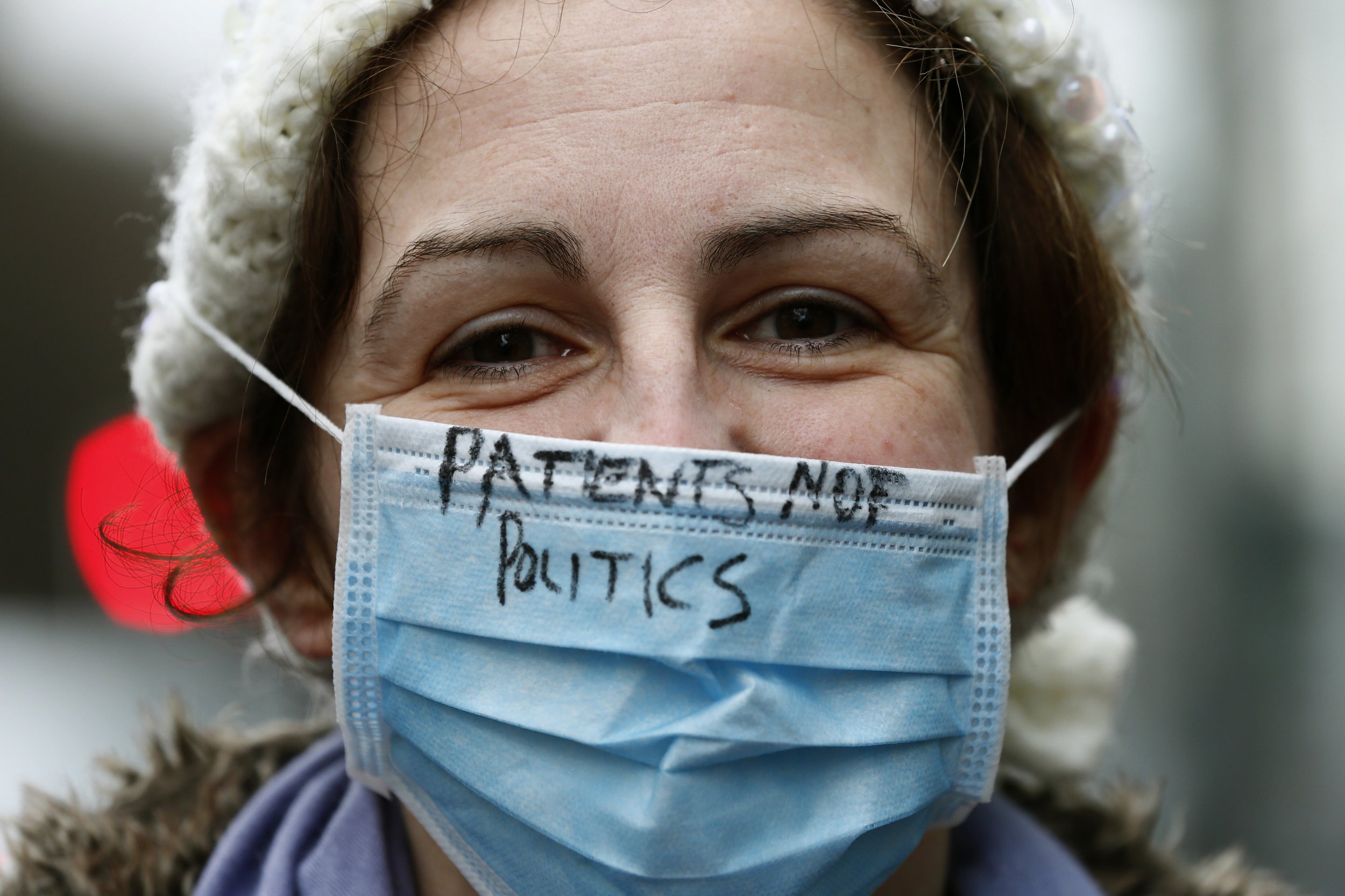 Two of England's most senior female doctors have warned the British government that the ongoing row over a new contract for junior staff risks discouraging women from pursuing a career in medicine.
In a joint statement published Friday, Jane Dacre, president of the Royal College of Physicians and Clare Marx, president of the Royal College of Surgeons, said they were "concerned by" language used in a government document relating to a contract being imposed on junior doctors, and that it was "incompatible" with the government's aim of supporting women in business.
A government equality analysis of the new contract sparked outraged after it was published on Thursday. One paragraph says that "any indirect adverse effect on women is a proportionate means of achieving a legitimate aim," while it concedes that the contract "may disadvantage lone parents (who are disproportionately female)."
The new contract will increase basic pay for junior doctors by an average of 13.5 percent but, alongside other issues, changes to overtime pay will see them paid at normal rates for some hours on weekends.
It will also end the practice of automatically increasing pay for time served, which could hit women who take time off for maternity in the middle of their careers. Doctors have gone on strike over the contract three times this year —their first walkouts in 40 years—and more actions are planned.
"I cannot describe to you how I felt when I read that offending paragraph," says Reena Aggarwal, a junior doctor. "I felt… that basically women were collateral damage."
"Medicine is one of the [few] places, particularly in training… that there is no gender gap," Aggarwal adds. "They don't disincentivize women, they don't disincentivize childcare.
"You're constantly being told 'it's the 21st century,' that there is no glass ceiling for you, but the government is trying to create a concrete ceiling."
"Our equality analysis shows doctors on the new contract will benefit from a fairer pay model that better rewards those who work the most intense and unsocial hours and will improve patient care across seven days," a spokesperson for the Department of Health told The Independent.