U.K. Health Secretary Jeremy Hunt Vows To Push On With Junior Doctor Contract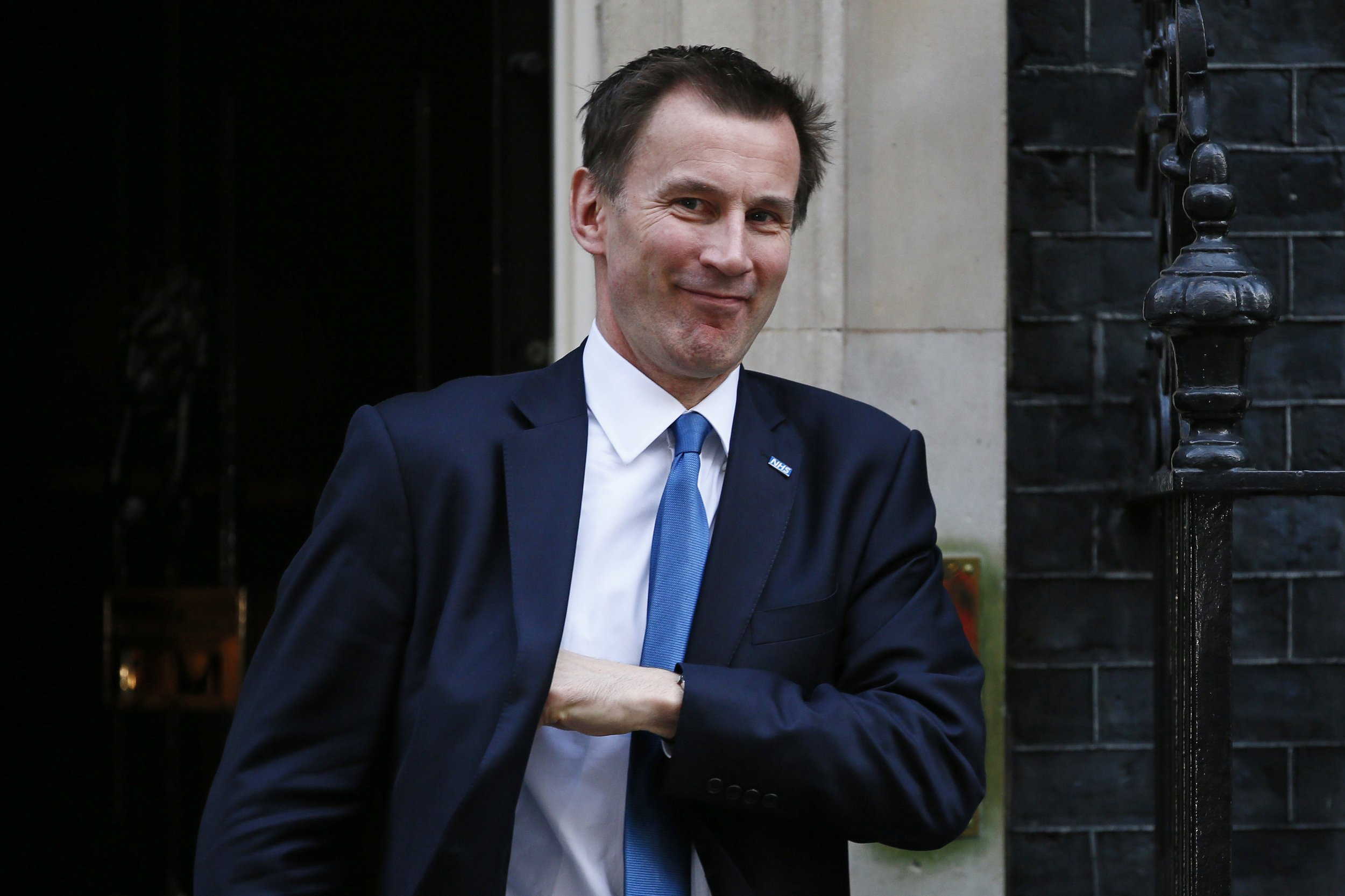 Britain's Health Secretary Jeremy Hunt has vowed to press on with the imposition of a new junior doctors' contract, despite the threat of further major strike action.
Speaking to BBC Radio 4's Today program Thursday morning, Hunt said he would impose the contract agreed between the government and junior doctors' representatives in May, despite the fact that junior doctors had since voted against adopting the deal.
"My judgment is to proceed with the contract that was negotiated in May and supported by the BMA leadership but to say we are willing to talk," Hunt said.
"People will rightly ask why the BMA [British Medical Association, the doctors' union], who said only in May this was a good deal for patients, a good deal for doctors, good for the NHS, are now saying it's such a bad deal that they want to inflict the worst doctors' strike in NHS history," he added.
Hunt's comments come after the BMA voted Wednesday to authorize what is reported to be five days of strike action, planned for next month.
Although the contract, which will come into force from October, was negotiated between BMA junior doctors' leaders and the government in May after previous rounds of strike action, 58 percent of medics rejected it in a vote.
The vote led to the resignation of Dr Johann Malawana, the previous chair of the BMA Junior Doctors' Committee.
His successor, Dr Ellen McCourt, said the government had to call off the imposition of the contract or face strikes. The BMA questions the legality of imposing a contract on doctors without agreement and a judicial review is scheduled for September.
The union also says that the contract is unfair on those working less-than full time, a majority of whom are women, and on junior doctors who work the most weekends.
"This contract will be in place for many years, it will have a direct impact on patient care and whether we can attract and keep enough doctors in the NHS. It is too important to be rushed to meet a political deadline," Dr McCourt said.