U.K. Junior Doctors Strike Again As Contract Dispute Rages On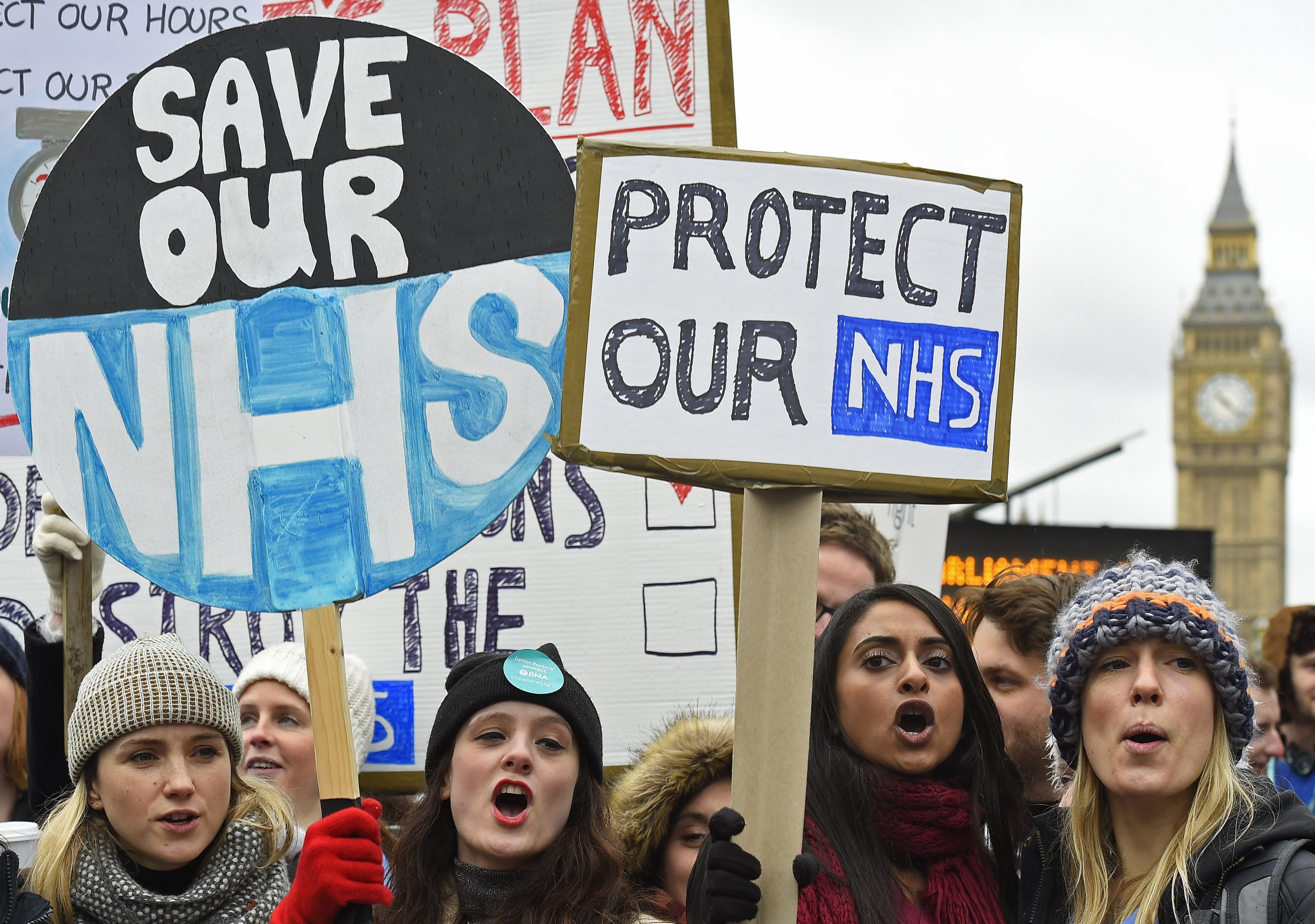 England's junior doctors are beginning their third strike of 2016, amid sustained public support for their cause.
Doctors walked out for 48 hours at 8am on Wednesday as part of an ongoing dispute over the imposition of a new contract. Two further strikes are planned.
Following the doctors' last strike in February, Britain's Health Secretary Jeremy Hunt said he would impose a contentious new contract on them without agreement.
The new contract offers a 13.5 percent rise in basic pay and other improvements, but also changes the way overtime is calculated, meaning doctors will earn less for working weekends.
A poll by IPSOS MORI found that 65 percent of the public support the doctors, effectively the same as the 66 percent who supported them in February.
But there are signs the public is growing tired of the long-running argument. The proportion which blames both sides for the dispute dragging on has risen to 28 percent from 18 percent. A majority (57 percent) still blame the government.
Dr Johann Malawana, the junior doctor leader for the British Medical Association (BMA) union, said: "We deeply regret disruption to patients, and have given trusts as much notice as possible to plan ahead, but the government has left junior doctors with no choice.
"Ministers have made it clear they intend to impose a contract that is unfair on junior doctors and could undermine the delivery of patient care in the long term."
The BMA has also threatened legal action over the government's intention to impose the contract.
Hunt and the government maintain that the new contract is essential to improve standards of care at the weekend