U.K. Junior Doctors Could Strike Again Over Hunt Contract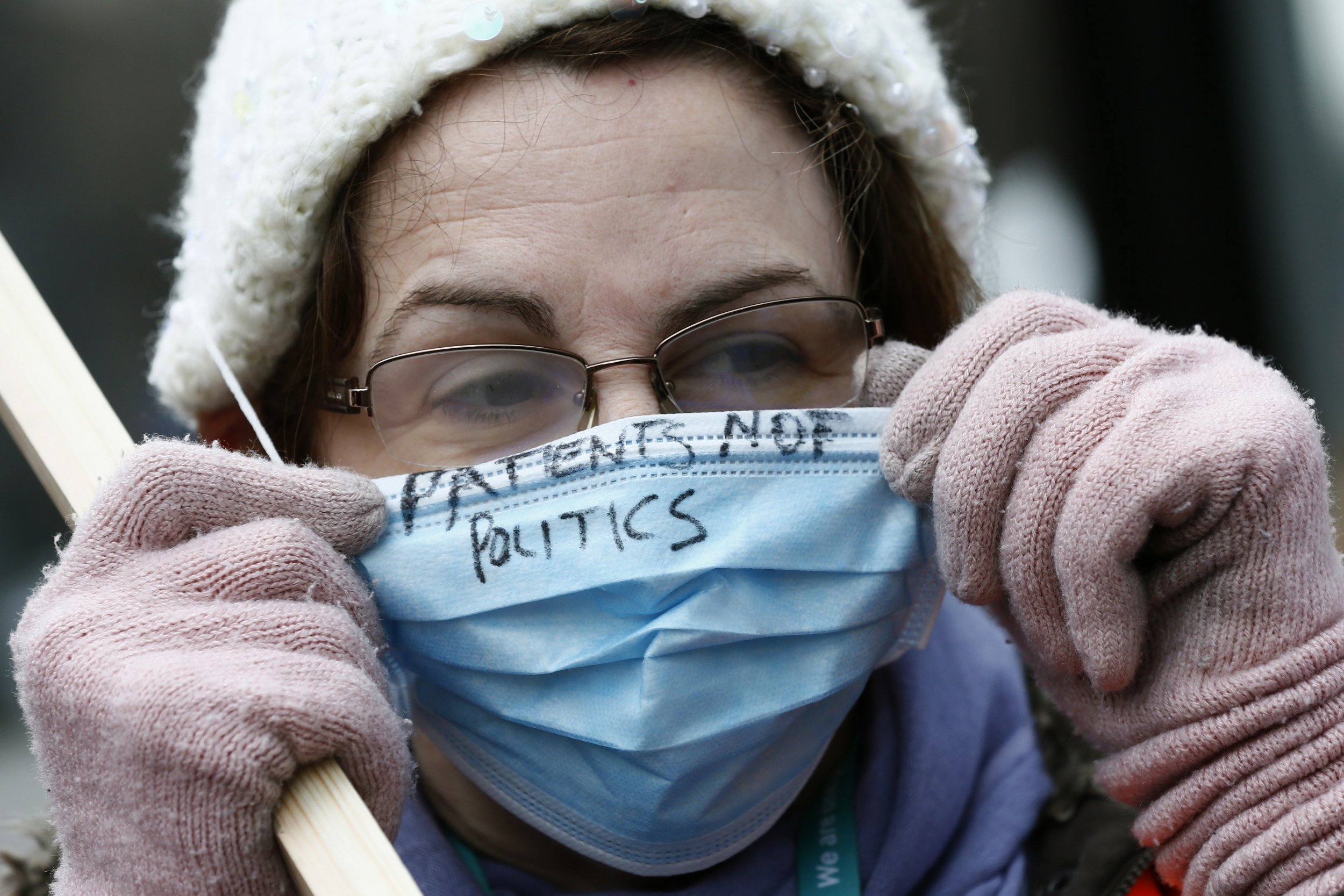 Britain's junior doctors could stage further strikes after the government's decision to impose what they see as a "flawed" contract on them.
Opening a new chapter in a long-running dispute, Health Secretary Jeremy Hunt said on Thursday that he would introduce new terms of employment for junior doctors, including less generous settlements for overtime. Hunt took the move despite a lack of agreement with the British Medical Association (BMA), which represents doctors, on the terms of the contract.
Hunt told Parliament that the government's lead negotiator David Dalton, along with other senior leaders in Britain's National Health Service (NHS), had asked him to impose the contract as Dalton believed "that a negotiated solution is not realistically possible."
"While I understand that this process has generated considerable dismay among junior doctors, I believe that the new contract we are introducing...is one that in time can command the confidence of both the workforce and their employers," Hunt said.
But Dr. Johann Malawana, the BMA's committee chair for junior doctors, said in a statement that, "The decision to impose a contract is a sign of total failure on the government's part. Instead of working with the BMA to reach an agreement that is in the best interests of patients, junior doctors and the NHS as a whole, the government has walked away, rejecting a fair and affordable offer put forward by the BMA.
"Our message to the government is clear: Junior doctors cannot and will not accept a contract that is bad for the future of patient care, the profession and the NHS as a whole, and we will consider all options open to us."
A spokesperson for the BMA confirmed to Newsweek that those options could include further strikes.
Junior doctor Gregory Manning tells Newsweek that Hunt's decision is "horribly unfortunate… As far as we can see, the contract changes as proposed are politically motivated more than anything and there are legitimate concerns they will endanger patients and significantly worsen staff morale.
"You can't have a meaningful negotiation with the threat of imposition looming."
The changes imposed by the government will see a rise in basic pay of around 13.5 percent, according to Hunt, but will see a significant reduction in the compensation doctors get for working outside of normal office hours, including a move to normal pay rates for Saturdays from 7am-5pm, with some additional money for those working one Saturday in four or more.
Sources close to the BMA on Monday had told the Independent that Hunt had personally vetoed a deal which would have paid doctors more for working Saturdays, but with other concessions making the plan cost-neutral for the government. Hunt on Thursday denied the report.
Opinion polling suggests that the public overwhelmingly backs the junior doctors against the government. A poll for Ipsos Mori released in advance of the latest doctors' strike this week, which ended Thursday morning, found that 64 percent of Britons blame the government for letting the dispute run on for so long, compared to just 13 percent who blame the doctors, and 18 percent who blame both sides.