Public Support Still Strong for England's Junior Doctors Strike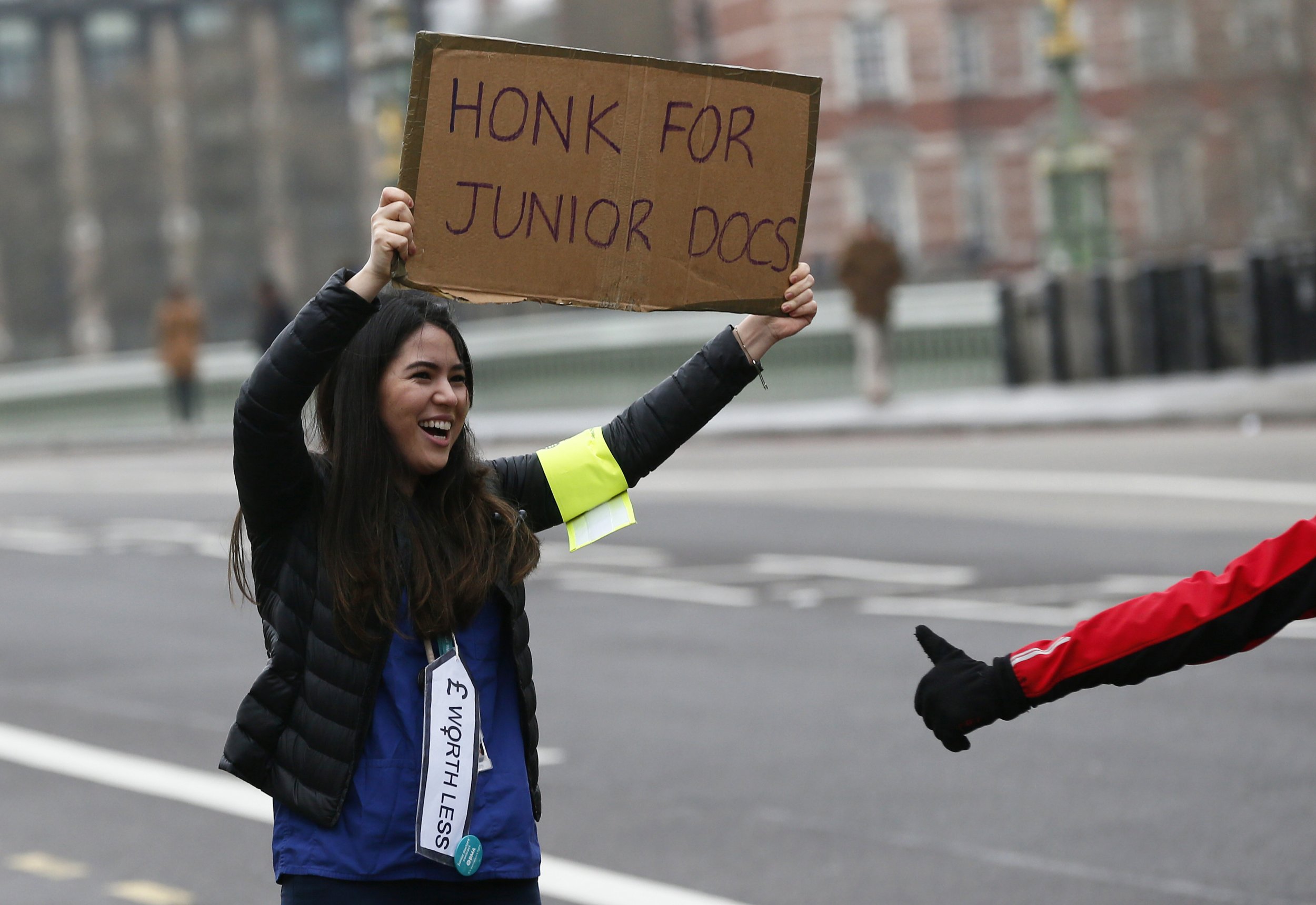 Junior doctors in England continue to enjoy strong public support as they start their most far-reaching walkout yet, but voters are increasingly tiring of both sides in the long-running dispute.
A poll from Ipsos Mori found that 57 percent support the strike, which will mark the first time in the history of the NHS that doctors have walked out of accident and emergency units, urgent maternity services, resuscitation and mental health crisis teams. Almost one in five (18 percent) strongly oppose it.
Over a third of respondents now say that both sides are equally responsible for the row: 35 percent now think this, up from 28 percent in March and 18 percent in February.
Some 54 percent of people say that the government is more at fault for the dispute, while 8 percent primarily blame the doctors themselves.
The strike marks the latest battle in a long war between junior doctors and Health Secretary Jeremy Hunt. Hunt's decision to impose a controversial new contract on doctors without agreement in February sparked another round of industrial action. Junior doctors say they will call off the strikes if Hunt suspends imposition of the contract and meets with them for further talks.
Hunt said this was a "very, very bleak day" for the NHS, but claimed that the new contract was aimed at delivering the government's manifesto commitment to wider-reaching seven-day care.
NHS England said it had carried out "military level" contingency planning to mitigate the impact of the strikes.
Concerned about your treatment? Read our guide to how the strike will affect you.