Who Is Junior Doctors Leader Johann Malawana?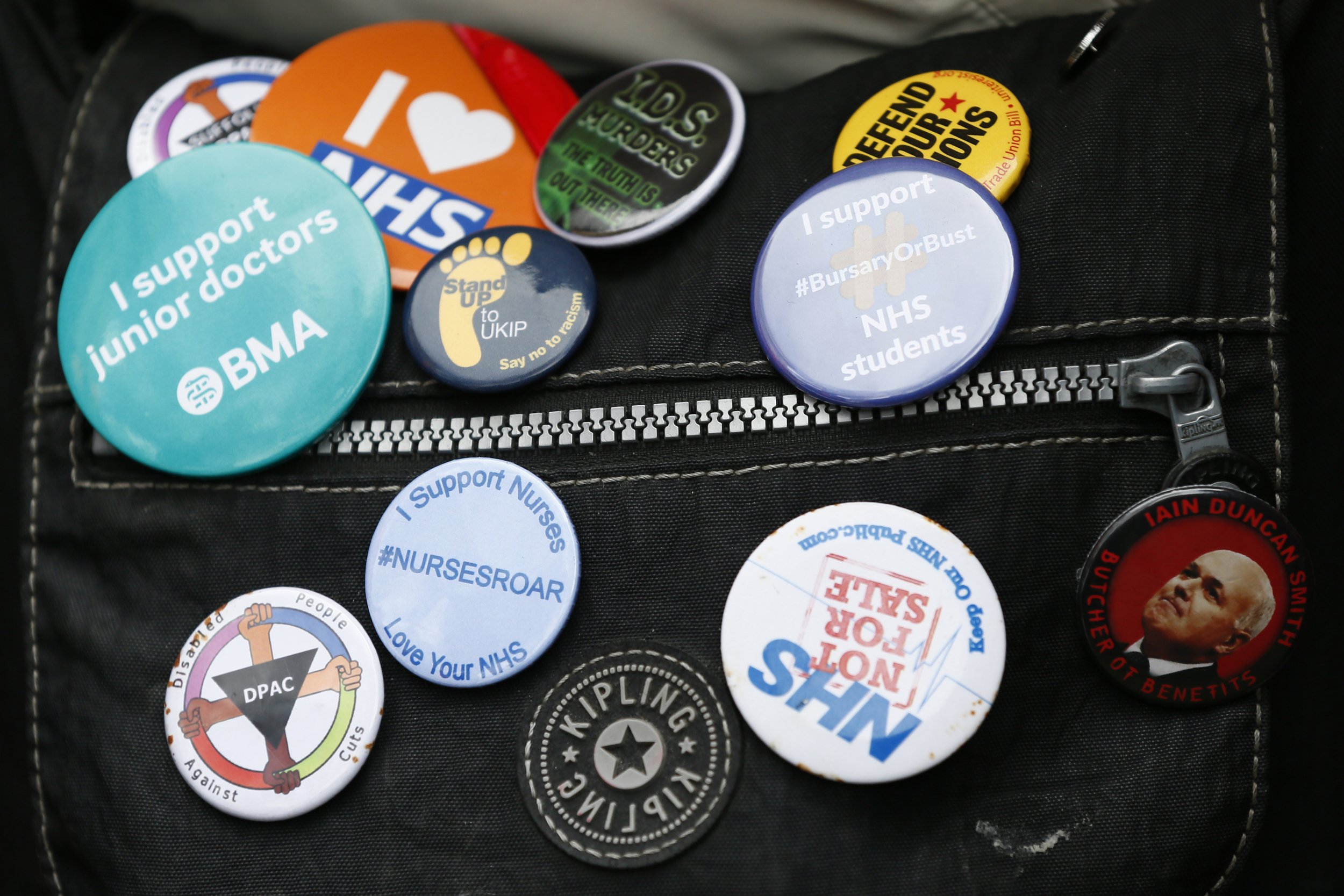 The name of Jeremy Hunt, the U.K.'s health secretary, has become synonymous with the recent strikes by England's junior doctors, being plastered alongside various less-than-reverent slogans on protest banners by supporters.
Less familiar, but also important, is the name Johann Malawana. Malawana, 36, who chairs the Junior Doctors Committee of the British Medical Association (BMA) union, has led the BMA's response to a decision, taken by Hunt in February, to impose a controversial new employment contract on doctors against their will.
Speaking to Newsweek on Tuesday evening in the middle of two days of strike action, Malawana is defiant, suggesting that the government could face further strikes if it does not u-turn on imposition and come back to the negotiating table. Nothing has been decided yet, he stresses, but "we haven't taken any option off the table."
"The... doctors that are on my committee are ordinary frontline junior doctors," says Malawana. "Most of them are very young, very idealistic, and they genuinely want... an NHS that's going to work... There's a real sense of wanting to stand up for themselves and not just give in and allow what's happening to us to happen.
"If we do... the consequences will live with us for a generation."
Central to Malawana's case is that the government is at serious risk of alienating and losing its workforce, not only over the contentious issue of compensation for work at weekends but also over patient and doctor safety—the union says the new contract could see doctors working excessive hours, potentially damaging the quality of care they provide. "There is a real serious risk that the government is about to lose a generation of staff," Malawana says. That's why the imposition of the contract stung so much. "That they value you so little that they're seriously willing to do that," he adds.
Malawana took on his post in September 2015, alongside his work as a registrar in obstetrics and gynaecology. He's keen to portray himself more as concerned citizen than committed campaigner. "Until September... I didn't have any role in the BMA," he says. "The reason I came into this job was because I was so unhappy with what I was seeing happening with my colleagues, my friends, my family members that had been in the NHS."
But Malawana has held office within the BMA before, previously serving as the deputy chair for education and training on the Junior Doctors Committee and as the deputy chair for education on the union's Medical Students Committee. He later clarifies to Newsweek that he hasn't held a role in the union for five years: "I came back to do this."
He also launched a bid for election to the BMA's council this year and gained the highest number of first choice preferences "in recent history." Writing to support his bid, he spoke of a wider mission for the union. "The BMA is a fantastic organization and has the potential to be a really powerful platform in our profession, in the NHS and in society at large. We need to stop being afraid to stand up for our values and stop being afraid to be truly questioning of policies that harm the NHS and our patients," he wrote.
The Independent reported on Tuesday that senior figures in the medical profession were growing increasingly concerned about the dispute, and that the junior doctors were entering their latest action without the explicit backing of any of Britain's royal colleges. But Malawana insists there is unanimity within the medical community about the best course of action.
"There's always going to be people that think that there's a problem or that they wouldn't necessarily choose the same courses of action," he says. "[But] everyone in the NHS understands what's going on and they understand that this is something that is not simply going to go away."