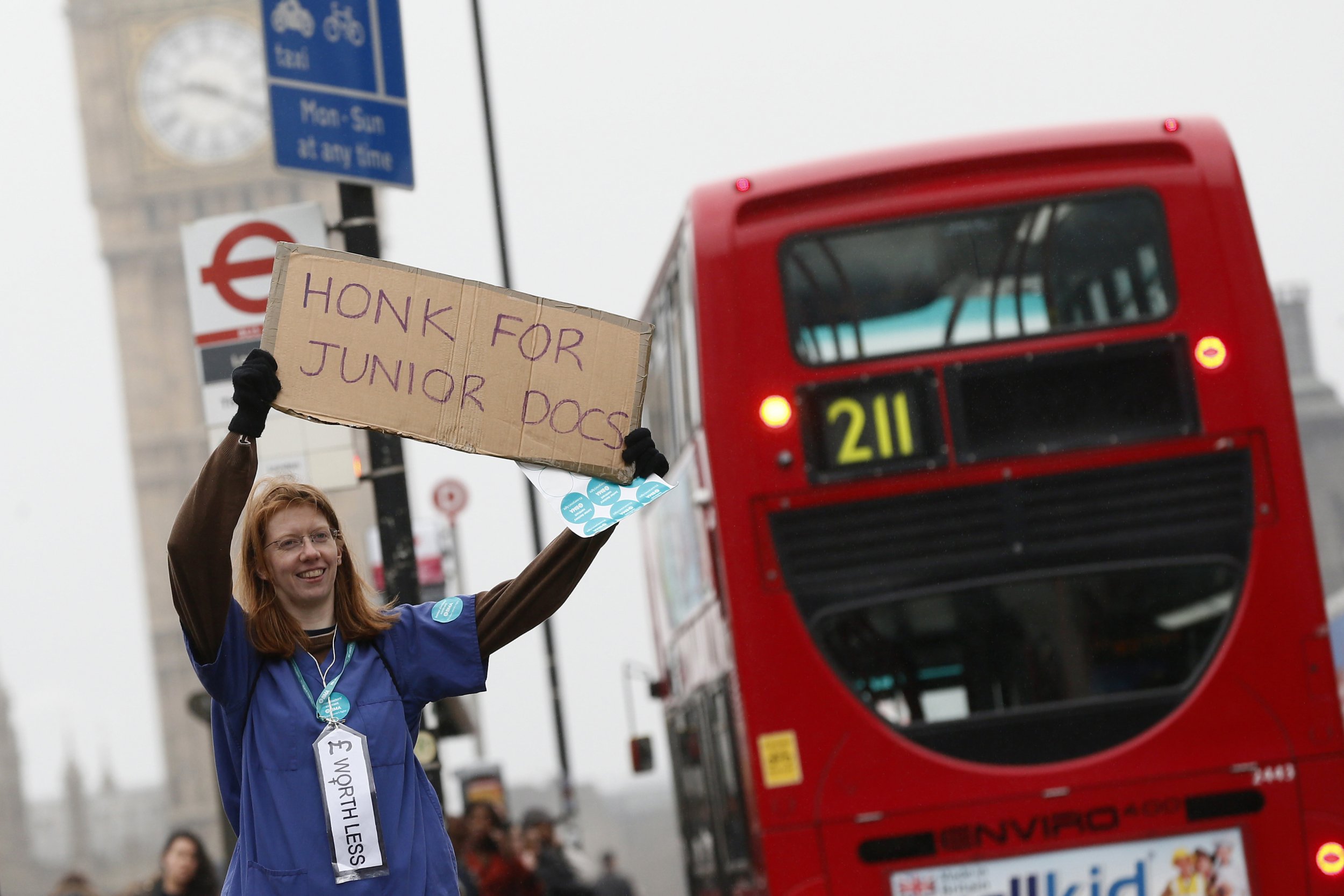 A massive leak of Whatsapp messages has revealed internal strategy discussions between junior doctors' leaders about industrial action taken by the U.K. medics earlier this year.
The tranche, obtained by Health Service Journal, includes statements on strategy that appear to contrast with public pronouncements made by supporters of the doctors about the strikes.
Responding to the publication of the messages, a BMA spokesperson said in an emailed statement that the conversations "reflect the anger and frustration felt by junior doctors across the country due to the government's refusal to listen to their concerns" and "should not be mistaken for the agreed strategy of the BMA Junior Doctors Committee, which was communicated publicly."
Notable messages in the leak include a comment by Johann Malawana, the chair of the British Medical Association (BMA) union Junior Doctors Committee (JDC), in December 2015, stating that the "best solution" to the dispute might involve extending it for so long that the government had to take the politically tricky step of imposing the contract.
"The best solution may actually [be] to draw this right out. Into the Europe debate and leadership debate. Punctuated IA [industrial action] for a prolonged period and force them to impose against our support," he wrote.
In the event, Health Secretary Jeremy Hunt did impose the contract at the center of his dispute with the doctors without the BMA's agreement, and the union used this as grounds for further strikes.
In public communications throughout the early part of 2016, many supporters of the doctors focused on the issue of patient and doctor safety, rather than solely the worse weekend pay terms offered by the new contract.
But in the leaks, former JDC chair and executive member Kitty Mohan said that resisting attempts to class Saturdays as plain time in the new contract was "the only real red line. It's the thing 99 percent of juniors told us they were upset about in August."
"It is less what was said during the heightened atmosphere of the biggest dispute between junior doctors and the government for 40 years that matters," the BMA spokesperson said. "What's important is what was done in order to reach a negotiated agreement and ensure that the long-term interests of patients and the NHS are protected."
Following renewed talks, a new deal on the contract was struck between the BMA and the government earlier this month. Junior doctors will vote on the terms in June.