Temperatures Rise Ahead Of Junior Doctors Walkout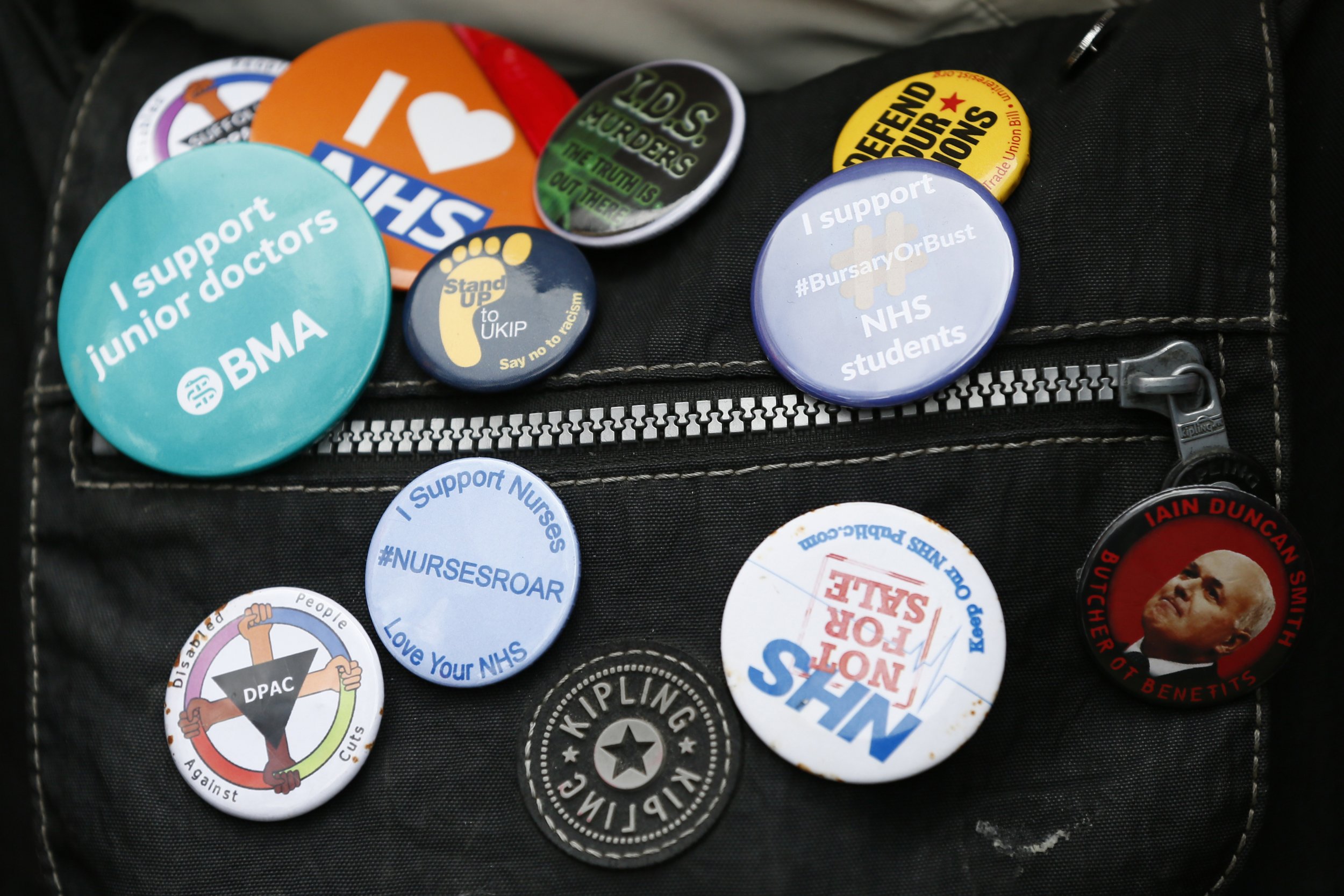 Tensions are rising ahead of a the most significant walkout yet for junior doctors in England and Wales, with one medic resigning live on air during a talk-show interview.
Strikes—over British Health Secretary Jeremy Hunt's controversial decision, taken earlier this year, to impose a new contract on staff despite significant objections—are planned for Tuesday and Wednesday. Junior doctor Ben White told ITV's Good Morning Britain on Monday that he would be giving up his job to help mount a legal campaign against the contract.
"We feel like we've been backed into a corner," he said ,"there's not a lot of sense coming out from the government side of things at the moment."
The strikes will mark the first time in the history of the NHS that doctors have walked out of accident and emergency units, urgent maternity services, resuscitation and mental health crisis teams, the BBC reports.
The scale of the action has raised concerns over safety, with Hunt claiming that "extreme" move would be "deeply worrying for patients."
But the British Medical Association (BMA) union insisted that safety will be preserved, thanks to cover provided by senior staff members.
Chairman of the BMA Dr Mark Porter told BBC radio's Today programme on Monday: "It's important for the people of this country to understand that… senior doctors will be in and providing that cover."
He said, if he was a junior doctor he would join the action because the government had left no other option, and because, "My senior doctor colleagues would be providing that care and would be providing it in a way that I would trust."
Some 112,856 outpatient appointments and 12,711 planned operations are set to be delayed due to the action, NHS England says.
The junior doctors say the proposed contract will force them to work unsafe hours and will not fairly compensate those who work at weekends. The government insists it is necessary to provide the level of seven-day care it has promised to implement.