Junior Doctors: U.K. Government Agrees Deal With Union Over New Contract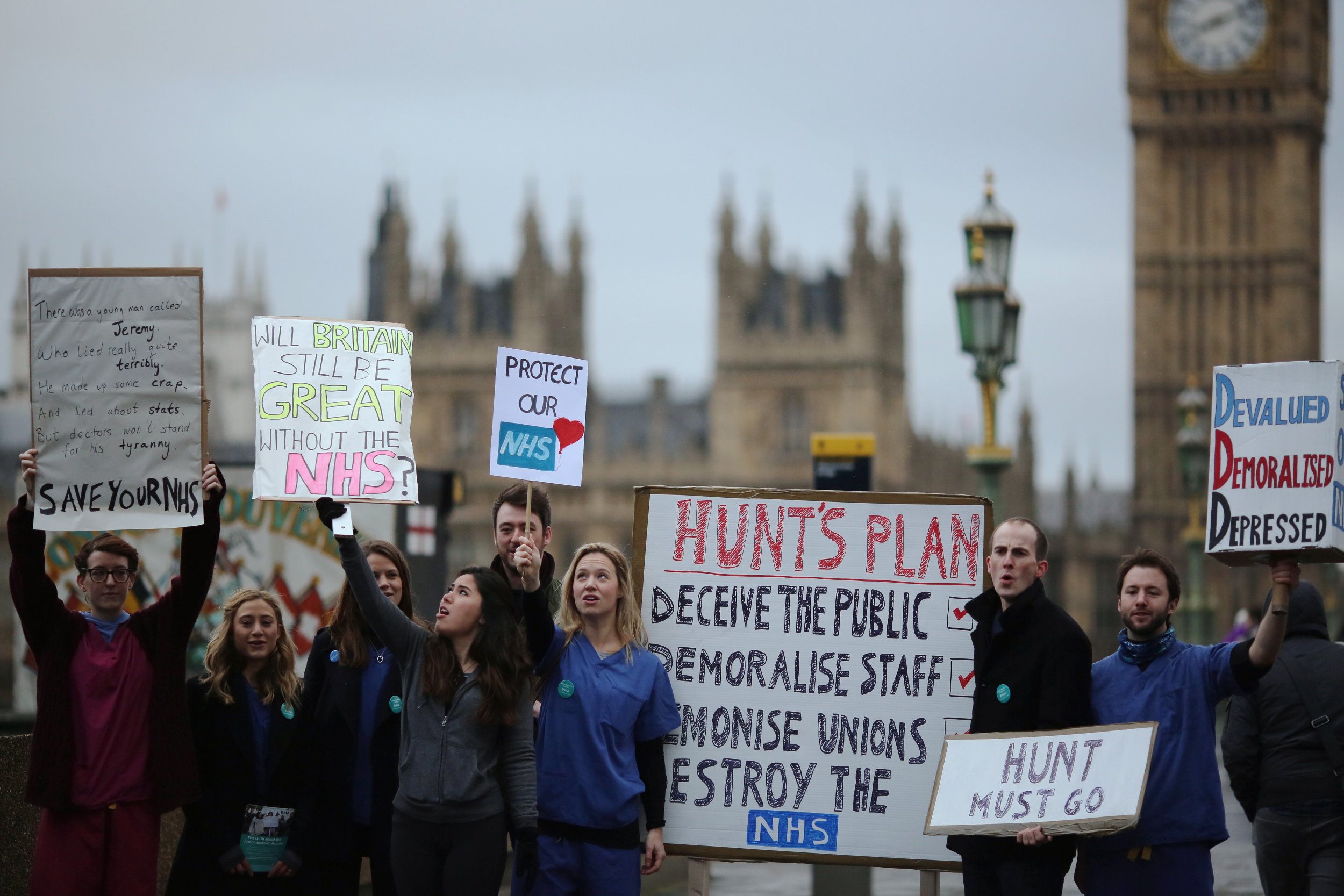 The U.K. government has agreed a deal with medical professionals over the terms of a new junior doctors' contract in England following a series of strikes.
Government officials struck the agreement with leaders from the British Medical Association (BMA), the main trade union for doctors and medical workers in the U.K., on Wednesday following eight days of talks at a conciliation service, the BBC reported. The deal will now be put to a referendum of BMA members, meaning it could still be rejected.
Junior doctors, who make up about a third of England's medical workforce, have overwhelmingly participated in a series of strikes in 2016 against the terms of a new contract imposed by British health secretary Jeremy Hunt, which would see their basic pay increase but would rein in other aspects of payment, such as unsociable hours and overtime. These strikes included a historic all-out strike in which junior doctors refused to provide emergency care, which was covered by other medical personnel.
The breakthrough comes after the government announced in February that it would be imposing the new contract in summer 2016.