Junk Food Ads to Be Banned From Public Transport All Over London
The mayor of London is planning to ban junk food advertisements across public transport in the British capital in a bid to stop the "ticking time bomb" of child obesity.
City Hall issued a statement from Mayor Sadiq Khan on Friday announcing the new measure; he expects feedback before it is implemented. The move is an attempt to curb the unhealthy habits of Londoners, its children especially, as figures from City Hall show that 40 percent of 10- and 11-year-old kids are either overweight or obese—one of the highest rates in Europe.
"I am determined to do all I can to tackle this issue with the powers I have and help Londoners make healthy food choices for themselves and their families," Khan wrote on his Twitter page after announcing his new proposed measures. "We know junk food ads create pressure on families, and that children are particularly susceptible."
Related: The U.K.'s Economy Is Officially Smaller than California's, New Figures Show
According to London City Hall, there is a disproportionate spread of childhood obesity in different areas of London, as a young person in a less affluent borough such as Barking and Dagenham is nearly twice as likely to be overweight as a counterpart in Richmond-Upon-Thames.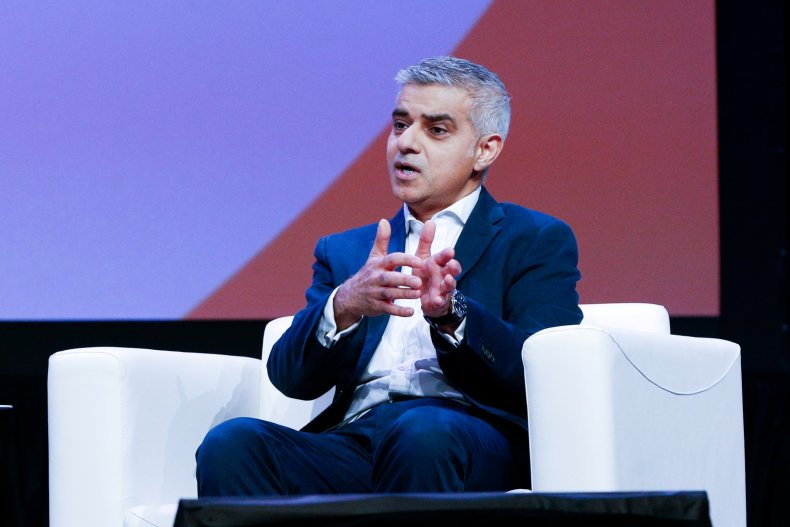 "We need to ensure those families have access to nutritional and healthy food but aren't disproportionately exposed to adverts for unhealthy foods," Khan told BBC Radio. He cited similar advertising rules introduced in Amsterdam as being successful toward combating obesity.
Khan has not proposed a ban on specific brands or companies from advertising on London's Underground train system, signature red buses or any other service run by Transport for London. Rather, he is pushing for a ban on ads that show food or drinks high in fat, sugar or salt, he told Sky News.
Mike Bloomberg, former mayor of New York, praised Khan's move, writing on Twitter that his is a "great example" for other cities seeking to combat the "global epidemic" of obesity. TV chef and anti-obesity activist Jamie Oliver also rallied in support of Khan, calling his initiative "incredible" and a "massive message" in favor of healthy eating on LBC radio.